If you love visiting Hawaii, then chances are you have dreamt about how you could live here, or at least spend more time than just the occasional vacation. But how can you do it without breaking the bank?
In our 30+ years of real estate on the Big Island of Hawaii, we have worked with many folks who have bought a property here and mitigated a large portion of the cost by using it as a vacation rental when they are not using it themselves. Plus, in many cases, they gain equity in the property the longer they own it, and make a profit when they sell.
Imagine having your own place in Hawaii, where you can escape to any time you please (no more long, cold winters!). You can purchase a vehicle to drive while you're here, saving on expensive rental car costs. And you can leave clothes, toiletries and other necessities at your property, so all you have to do is hop on a plane and come!
Here are some other benefits and things to consider about owning a Hawaii vacation rental:
Many properties are sold turn-key, with furniture, dishes and linens included. All you have to do is walk in and relax.
Each of the resort properties offer a unique set of amenities, such as discounted golf, pools, spas, tennis courts, BBQ areas, and gathering spaces.
As an owner, you are in complete control of when you or family and friends use the property.
When you are not using your property, you can close it up or use a property manager to oversee it as a vacation rental.
There are potential tax benefits to owning, improving and visiting the property (discuss these with your tax advisor).
An experienced guide to Hawaii real estate and property management
There are many resort properties along the sunny Kohala Coast, with both condominiums and single-family homes, each with a distinctive character, amenities and costs. We have many years of Big Island real estate experience and a deep knowledge of each property, and can guide you through the process of finding the best place and investment specifically you.
Our team can also provide comprehensive property management services, from marketing and booking to maintenance and bookkeeping. Whether you're looking for a rental for your next vacation, or a home or investment property for the next step in your life, we'd love to help. Just get in touch.
Escape the winter – plan your Hawaii vacation!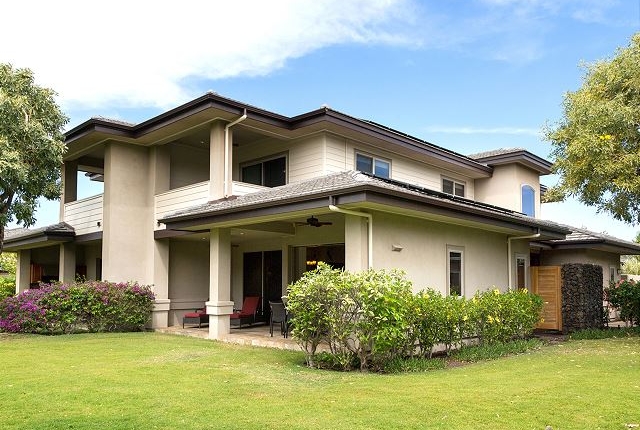 Speaking of escaping winter weather, now is the best time to book for the best rates and dates for winter 2019 vacations. When you're looking at vacation rental options, consider the Villages at Mauna Lani.
Big Island vacation rentals: Villages at Mauna Lani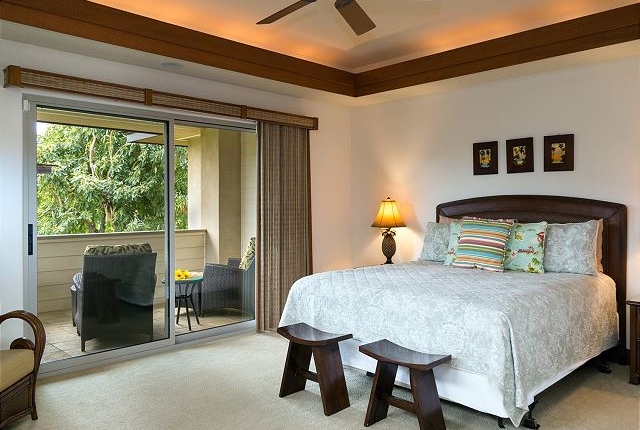 With three bedrooms, each with its own en suite bath, this spacious, two-story, resort townhome offers the epitome of privacy and luxury. Located in a quiet, gated community within the lush Mauna Lani resort, this bright and airy Hawaiian hideaway boasts multiple lanais and fully retractable sliding glass doors, so you can make the most of Hawaii's indoor/outdoor lifestyle.
Pools and private beach club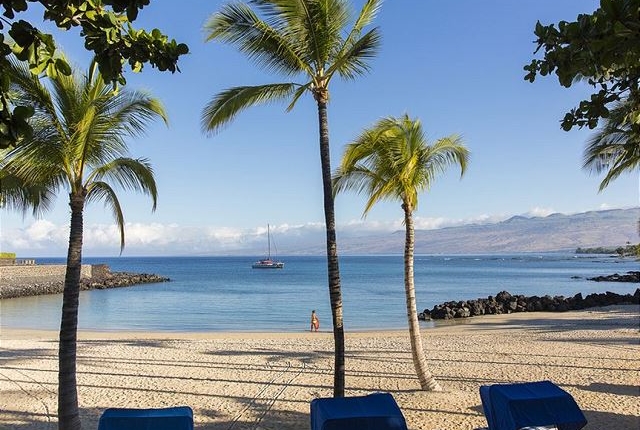 Guest amenities include access to the freeform pool and exercise room within the Villages complex, as well as access to the private Mauna Lani Beach Club. You will also be within walking distance to resort hotels, shops and restaurants (although you may prefer preparing your own meals in the gorgeous gourmet kitchen!).
Book now for the best dates and rates in winter 2019
Escape the upcoming winter – book now for the best dates and rates for winter 2019! And remember, you can always save 10% on your vacation rental when you book direct with us and mention "Aloha escape" in your reservation.
We hope to see you soon – a hui hou!
Bicycle image courtesy of Bikeworks Hawaii.
https://kohalacoastpropertiesinc.com/wp-content/uploads/2018/02/kohala-coast-retail-properties-big-island-trans2-sm.png
0
0
Alice Hughes
https://kohalacoastpropertiesinc.com/wp-content/uploads/2018/02/kohala-coast-retail-properties-big-island-trans2-sm.png
Alice Hughes
2019-08-14 13:10:05
2019-08-14 13:12:26
Turn your vacation into an investment