Do You Want to Own a Second Home or Vacation Rental in Hawaii? Here is Your Opportunity
There is something about Hawaii that keeps you want to come back again and again once you visit it. If you ever vacationed here, on the islands, you know the feeling. Maybe it's the smell of the air, saturated with flower scent, superb tropical climate, or a sense of peace and tranquility that people find here. Nowadays, many of us crave just that – to get away from the chaos of the pandemic and enjoy some peaceful time in the safety of a tropical paradise.
If that thought crossed your mind, you are not alone. More and more people seriously consider this choice and are doing it, too. But where would you go? Which Island would you choose to find that perfect spot? For many of us, living here for years, the choice is simple – The Big Island. With its low population and safe environment, the Island of Hawaii delivers not only peace of mind but also high-end accommodations, beautiful resorts and beaches, and plenty of shopping, dining, and activity options. Perhaps that is why out of the ten most expensive properties in Hawaii, nine are located on this Island. But it is not only reserved for the rich and famous. There are plenty of locations on Big Island where you can find your own piece of paradise.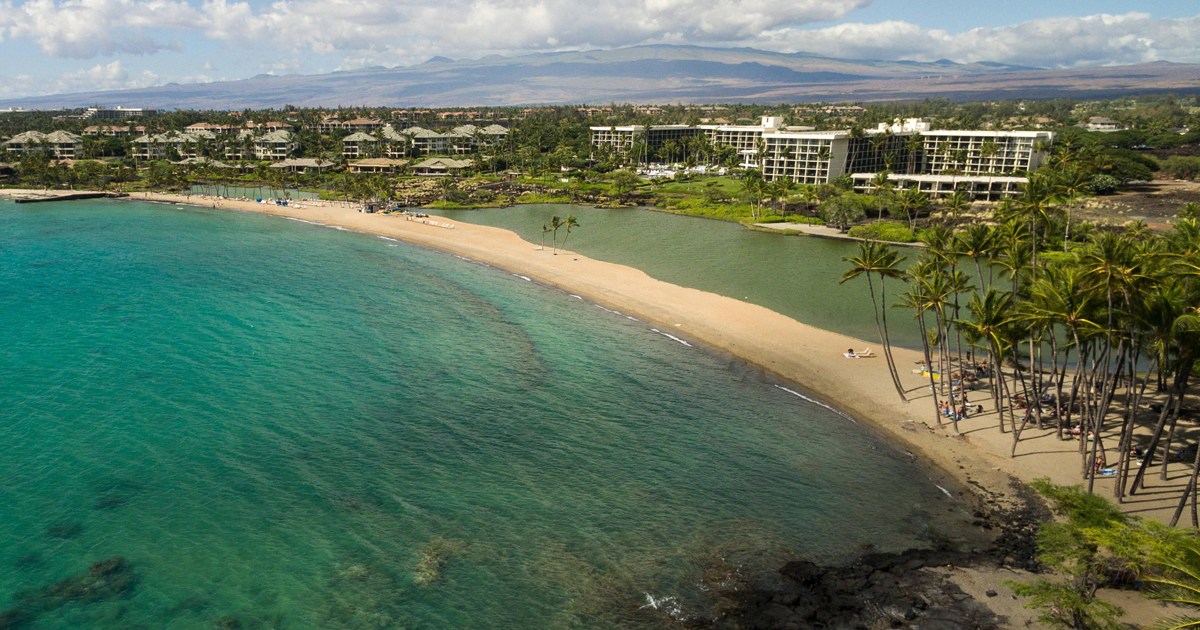 One such place is Waikoloa Beach Resort, located at the heart of the Kohala Coast. It is one of the best places to live on the Island due to its microclimate and central location. Compared to other parts of Hawaii, It only rains here a few days out of the year, yet the whole Resort looks like a vibrant tropical garden. Lush vegetation wraps around luxury condos, hotels, and multiple sidewalks, asking you to take a stroll to one of the Resort's shopping centers, Queens Marketplace, or King's Shops. You can enjoy dinner and local rum tastings at Kuleana Rum Shack or an award-winning Asian fare at Sansei Seafood, Steakhouse & Sushi Bar. Take in the sunset while sharing pupu (appetizers) and tropical cocktails at Lava Lava Beach Club, or discover the Island's rich history while feasting at a lū'au.
The Resort is also home to Hawai'i's Best Golf Value – the Beach Course and Kings' Course. Each course presents different challenges, yet neither fails to provide a rewarding and fun golf experience that beckons each golfer to return.
Not into golf? No problem. The Resort offers plenty of entertainment choices and events to keep you busy. Enjoy a movie at the Waikoloa Luxury Cinemas, or attend a show at one of the shopping centers or Marriott or Hilton Waikoloa Village hotels.
Walk the ancient Ala Kahakai pathway that runs along the coastline and through Waikoloa Beach Resort, or explore unique Anchialine Ponds, home to the' ōpae' ula, tiny red shrimp found only in Hawaii.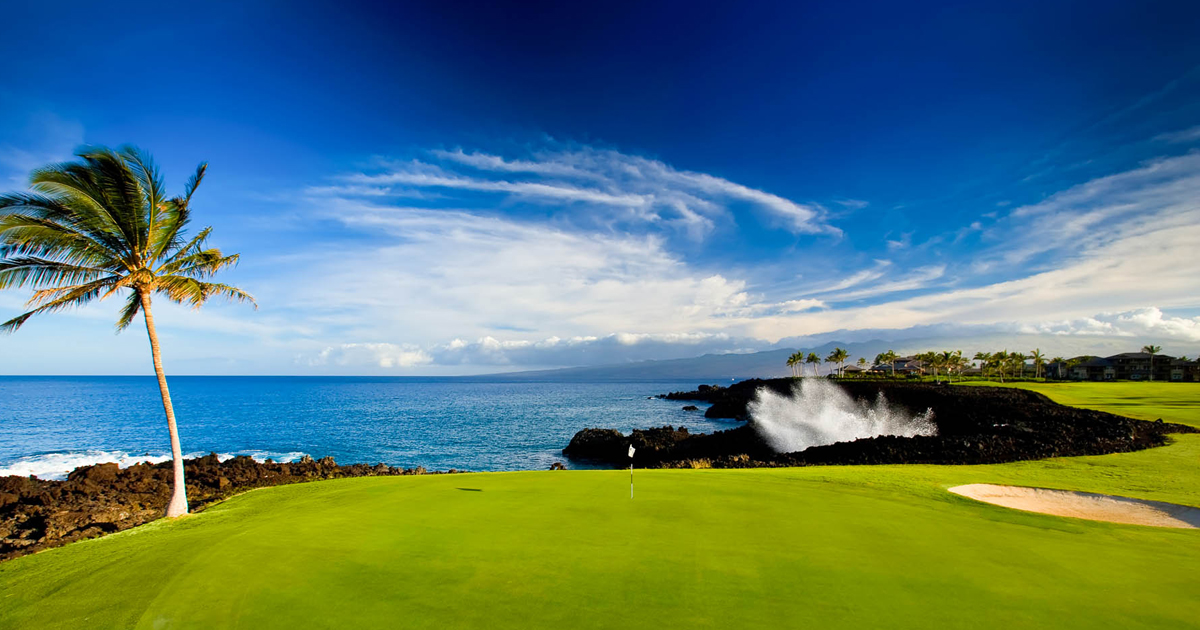 And, finally, take a walk to the beach!' Anaeho'omalu (or A-Bay) is the Hawaiian name of the bay and beach neighboring Waikoloa Beach Resort. A long granular salt & pepper sandy beach is a popular, picturesque place for visitors and locals alike with plenty of fun water activities to enjoy, like swimming, snorkeling, paddleboarding, and more. You can walk south to wild secluded beaches and contemplate the vastness of the ocean or watch the sunset and relax along the shady shore.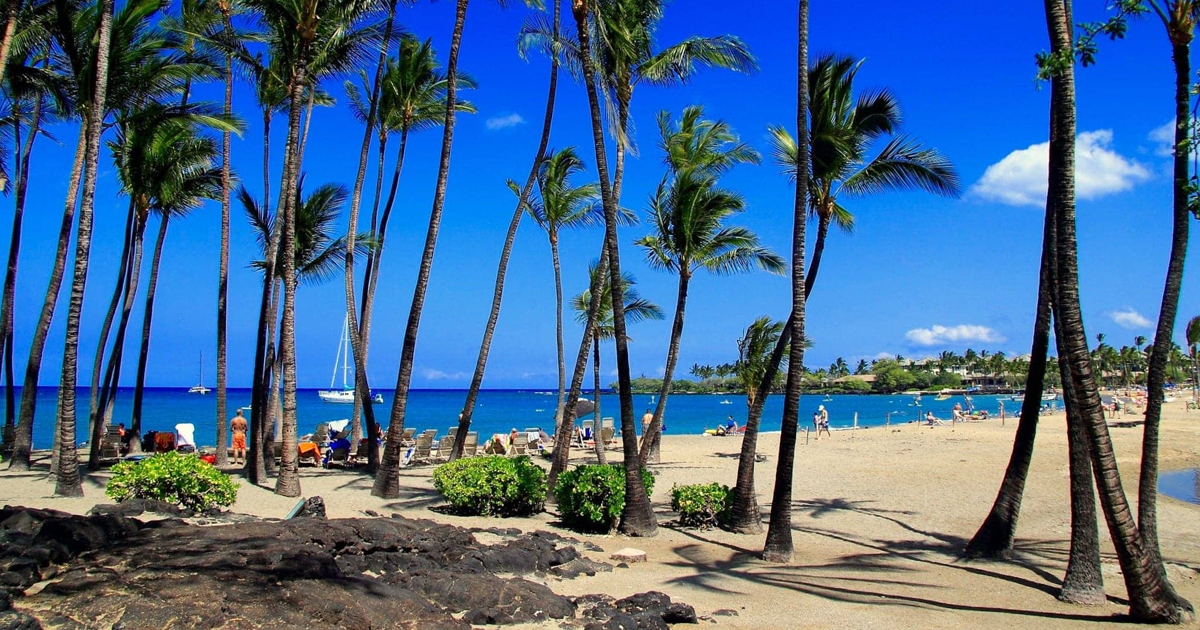 As the day draws to an end and the sun sinks into the ocean, enjoy the barbecue on your lanai with your friends and loved ones, and with happiness and quiet satisfaction in your heart, drift off into sleep to wake up to the adventure of a new day.
Does that lifestyle sound like something that you could live? If so, make your move fast.
With the demand for properties outpacing supply and more people from the mainland (continental US) wanting to move to Hawaii, prices won't stay at this level for long, and fewer properties will be available.
Kohala Coast Properties offers you the opportunity to get your own piece of paradise. Our featured property below is located at the center of Waikoloa Beach Resort and will let you experience the island living at its best. This luxurious top-of-the-line golf vacation home is now offered for sale, and it will go fast.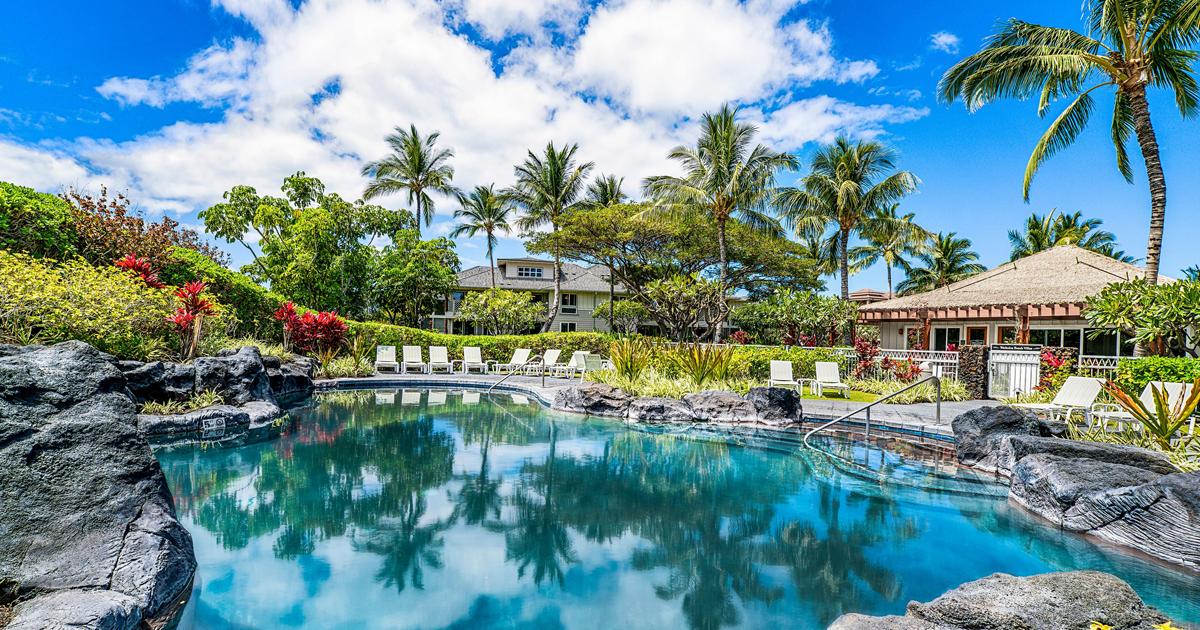 The location is the best in the Resort. Away from it all and central to everywhere! This property is situated in the Waikoloa Beach Villas gated community, right on the Waikoloa Beach Golf course providing spectacular views. It is a spacious and secluded two-bedroom two-bath villa, completely turnkey furnished. It is also an active and successful vacation rental with a short-term vacation rental certificate that will be conveyed to the new Owner.
And if you want this property as a second home, we offer a profitable, carefully administered property management service to take care of your investment when you are away.
For more information about the property features and location, click here. If you are interested in price and listing info, click here.
Rare Opportunity: Waikoloa Beach Villas G2 – GOLFER'S PARADISE HALE! – For Sale Now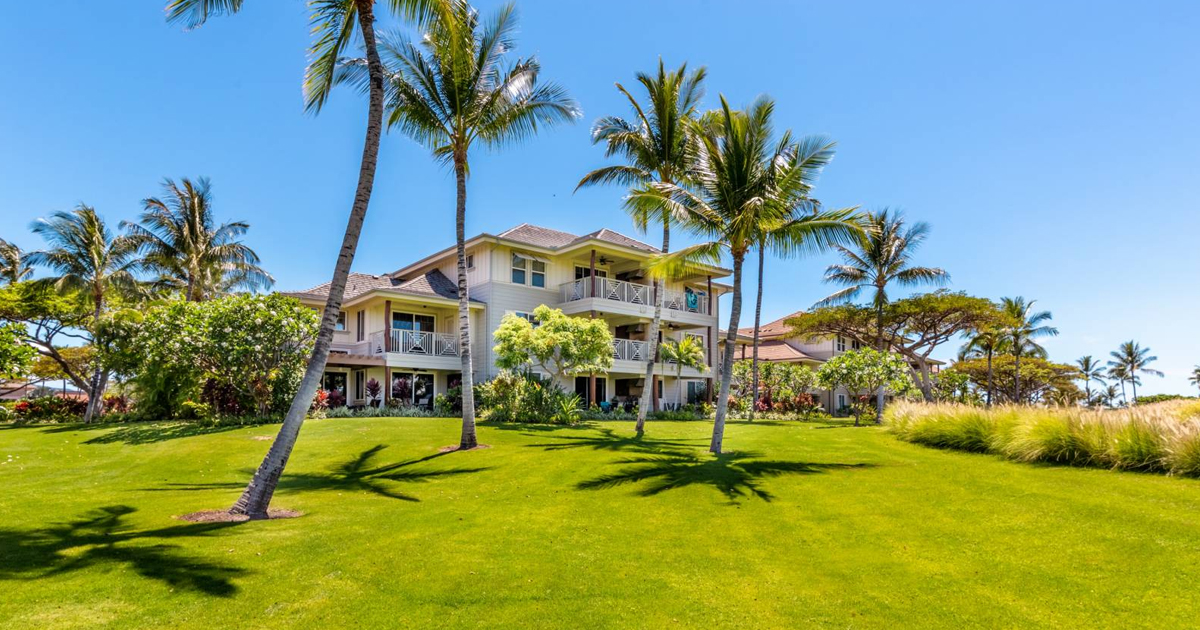 The fabulous Waikoloa Beach Resort; anyone who has been there knows the great updated construction, 2 swimming pools with spas, workout room. BBQs, and super easy across the street walk to restaurants, movies, shopping, exercise, entertainment, and just a nice walk to the beach. The location is the best in the Resort, you can bike, swim, hike or just relax because it's all taken care of. There is beautiful landscaping and views wherever you look. This property is privately located within the resort. It's located right on the Waikoloa Beach Golf course providing spectacular views. It is a spacious 2 bedroom 2 bath villa, completely turnkey furnished, and is an active and successful vacation rental with a short-term vacation rental certificate that will be conveyed to the new Owner. View the property here.
Ready to live your dream? Contact Alice Hughes at 808-989-1905 or alice@alicehughes.com to schedule a virtual or in-person tour and get your own piece of paradise.
Save on your Hawaii vacation rental
Remember, you can always save 10% on your vacation rental when you book direct with us and mention "Aloha escape" in your reservation.
We hope to see you soon – a hui hou!
Images courtesy of LoveBigIsland.com, Hapuna Golf Course, Brown's Beach House, Kona Coffee Festival, Inoptia.
https://kohalacoastpropertiesinc.com/wp-content/uploads/2021/09/aikoloa_beach_villas_pool_featured.jpg
456
1200
Alice Hughes
https://kohalacoastpropertiesinc.com/wp-content/uploads/2018/02/kohala-coast-retail-properties-big-island-trans2-sm.png
Alice Hughes
2021-10-01 09:56:51
2021-10-01 09:56:51
Do You Want to Own a Second Home or Vacation Rental in Hawaii? Here is Your Opportunity