Big Island is not only known for its great climate, breathtaking nature, and pristine beaches, but it is also home to some of Hawaii's most talented musicians. Now that the state is transitioning back to normalcy and most of the restaurants are opening up again, the question we have heard lately is, "Where's the live music at!?". Luckily, there are a lot of venues island-wide that offer live music and performances.
From theaters to restaurants, from shopping centers to coffee shops, there are many great music spots all over Hawaii Island—you just need to know where to look!
This blog post is a compilation of some of our favorite venues.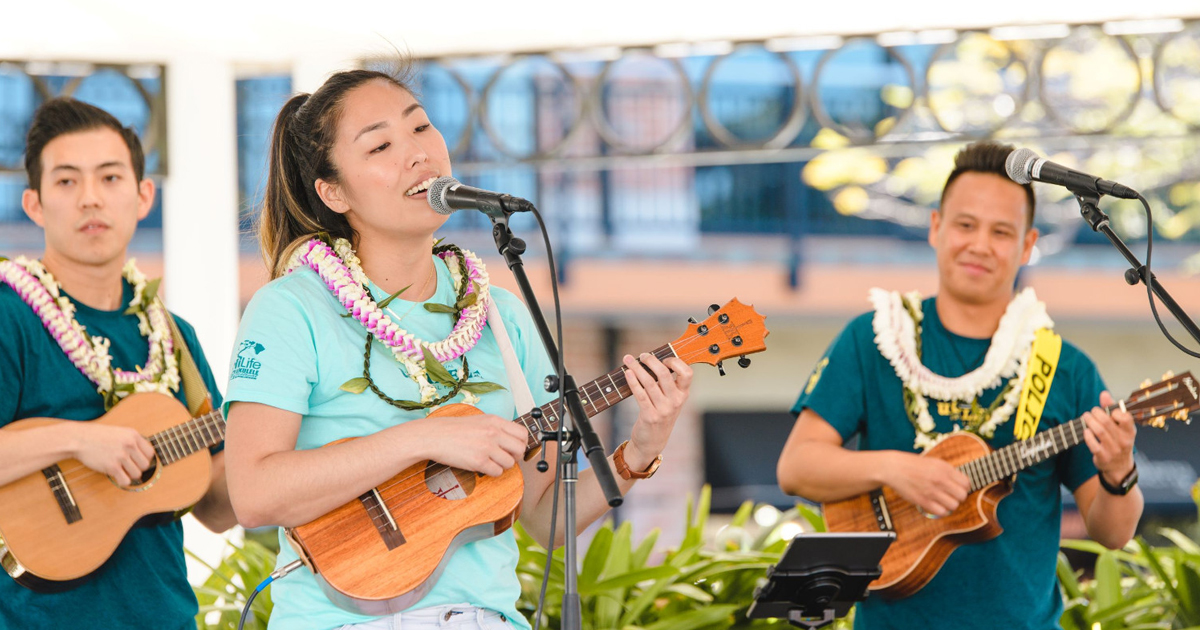 Kahilu Theatre
The Kahilu Theatre is a flourishing multidisciplinary art and performance center on Hawaii Island, where our community comes together, and the arts come alive! Located in Waimea, it has finally opened its doors after being closed during the pandemic.
They offer music concerts by local and mainland artists, shows, and other live performances.
The Kahilu Theatre Presenting Season runs from September through June, with a Summer Preseason from July to August. For more information, visit their website.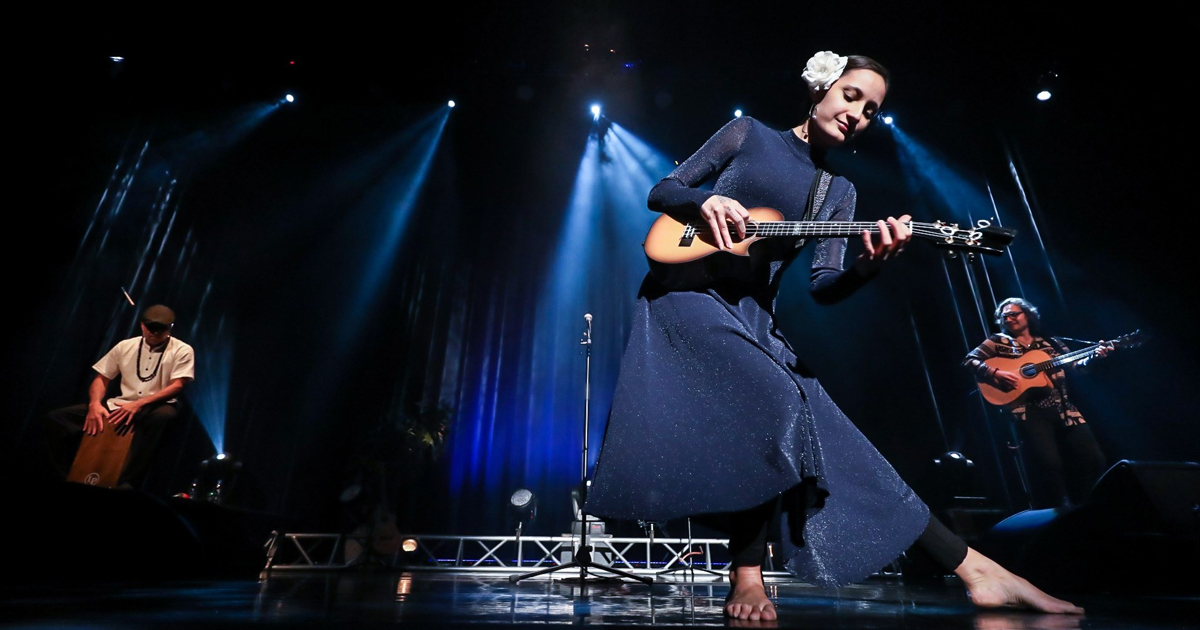 The Kings' Shops and Queen's Marketplace
If you are staying at Waikoloa Beach Resort, the Kings' Shops and Queen's Marketplace shopping centers offer live performances of local talents several days a week, and most of them are free to attend.
For example, you can see John Keawe, the Grammy, and multiple Na Hoku Hanohano award-winning slack-key (Kiho'alu) guitarist, composer, and recording artist. John's music is infused with the spirit of Aloha and is reflective of many elements personal to him. He performs every Tuesday at the Kings' Shops from 4 – 5 pm.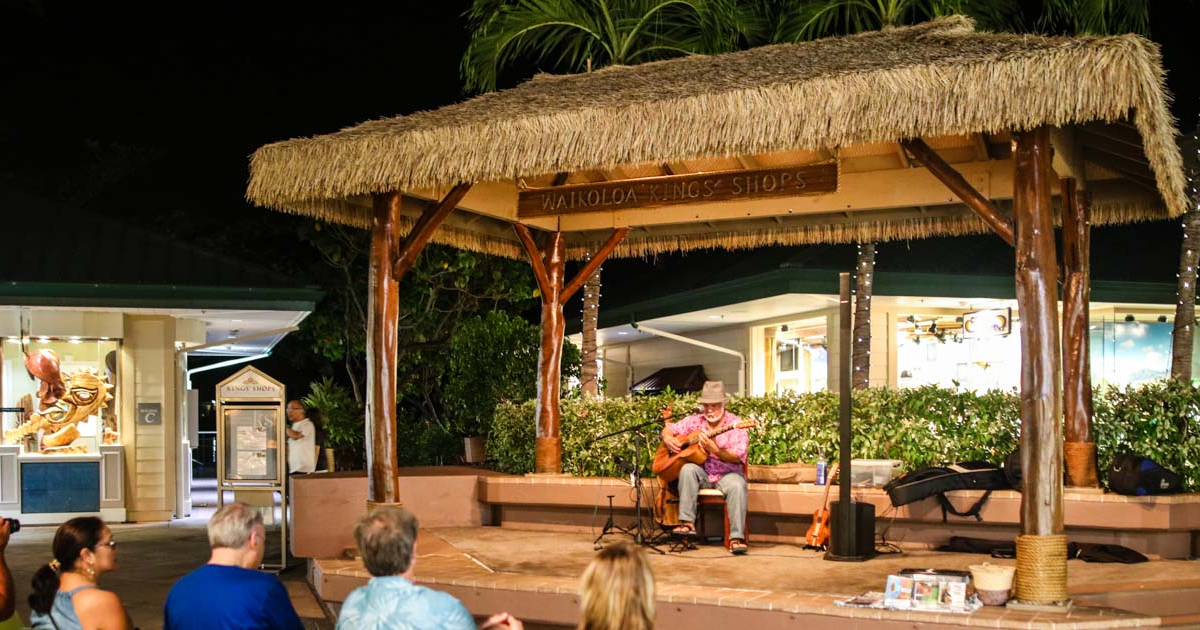 Another exciting artist to see is Widdy Loo. Widdy Loo, a Native Hawaiian, was born and raised on the Big Island of Hawai'i- where he still resides and is a lifelong musician who plays a wide variety of music, often incorporating hula and stories of "Old Hawai'i." Widdy started playing the guitar as a child and became a professional ukulele player. You can see him at the Kings' Shops every Wednesday from 4 – 5 pm.
Here is the Kings' Shops event schedule:
Tani Waipa & Friends – Every Thursday from 4 – 5pm
John Keawe – Every Tuesday from 4 – 5pm
Widdy Loo – Every Wednesday from 4 – 5 pm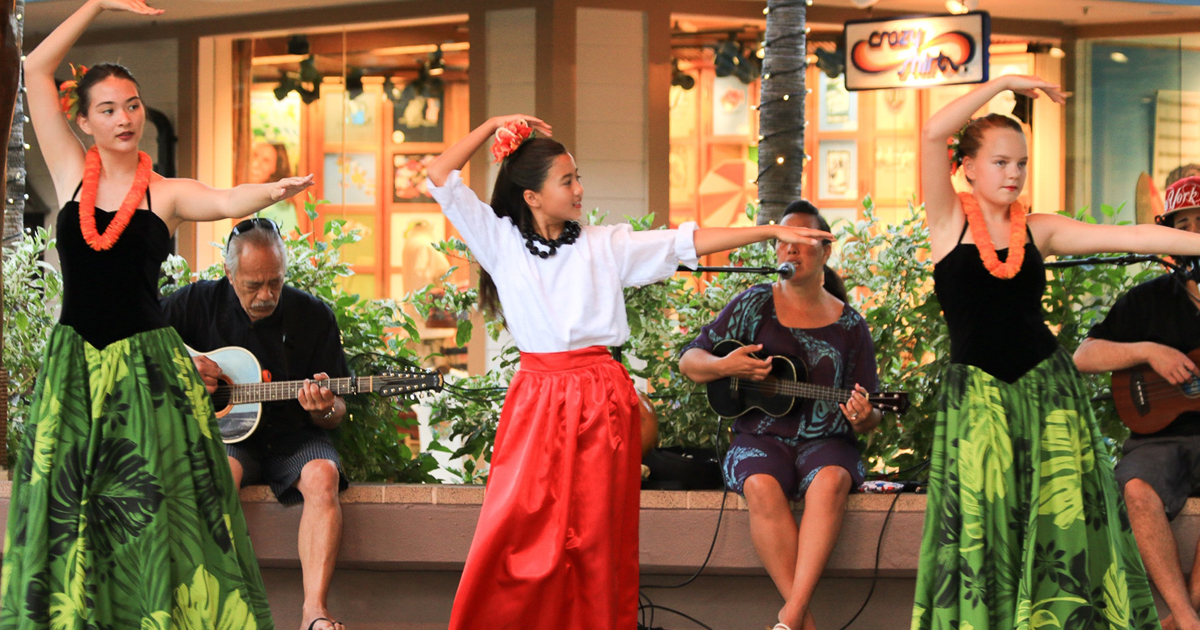 Queen's Marketplace holds Kanikapila Monthly Concert Series every third Saturday of the month at 6 pm at their Coronation Pavillion, where you can discover Hawaii island's best musical talents.
You can also enjoy a free one-hour hula show every Wednesday at 6 pm in the Coronation Pavilion. The show performed by a local halau features both kahiko (traditional) and modern hula. Hula tells Hawaii's story with the graceful hands of talented dancers. Experience the dancers up close and personal as they perform this intricate ancient art of dance and chant in a comfortable outdoor setting.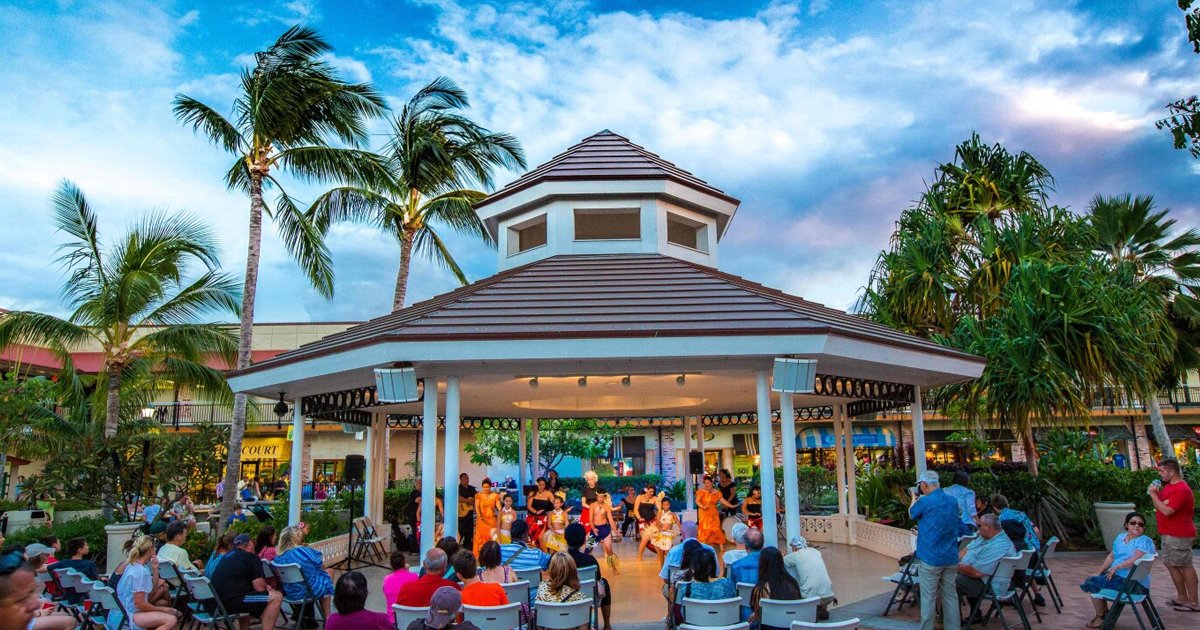 Lava Lava Beach Club
Nothing says Hawaii more than sitting by the ocean, sharing food with your family and friends, and enjoying the soothing sounds of Hawaiian music. We wrote about Lava Lava Beach Club restaurant in our previous blogs and talked about their food and incredible beachfront setting, but they also offer live music every night!
On occasion, they feature musicians like renowned Henry Kapono or John Cruz from Oahu and the Big Island's own LT Smooth. You can see their entertainment calendar here.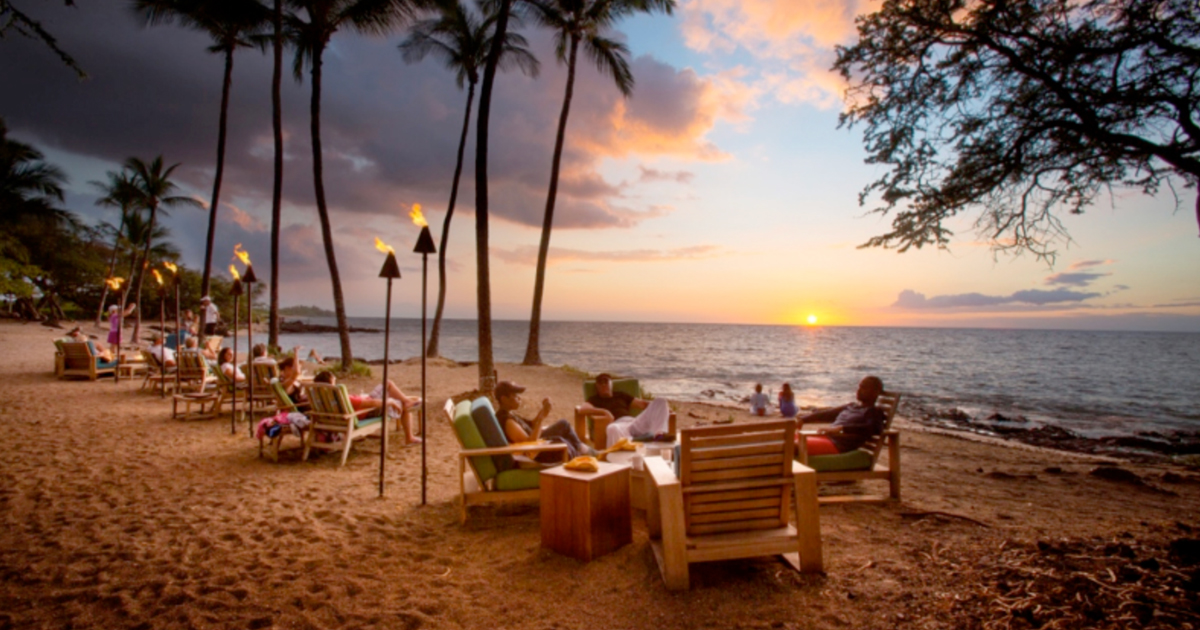 You can also see live performances in the restaurants below:
A Bay's Island Grill
Kuleana Rum Shack
Mai Grille
Tropics Ale House
Napua
A-Bay's Island Grill on Ali'i Drive
Bianellis's
Billfish Poolside Bar & Grill
Coconut Grove Marketplace
Dolphin Spit Saloon
Don's Mai Tai Bar
Don The Beachcomber
Gertrude's Jazz Bar
Huggo's on the Rocks
Humpy's Big Island Ale House
KBXtreme
Kona Brewing Company
Kona Tap Room
Kona Wine Nights
Korner Pocket Bar & Grill
Laverne's Sports Bar
My Bar
Ocean's
Ola Brew Co.
Pancho's & Lefty's
Papa Kona Restaurant
Sam's Hideaway
Sheraton Keauhou Bay Resort
Umeke's
Willie's Hot Chicken
What were your favorite live performances in Hawaii? Please let us know in the comments.

Save on your Hawaii vacation rental
Remember, you can always save 10% on your vacation rental when you book direct with us and mention "Aloha escape" in your reservation.
We hope to see you soon – a hui hou!
https://kohalacoastpropertiesinc.com/wp-content/uploads/2023/01/Big-Island-Live-Music_0004_Layer-11.jpg
630
1200
Alice Hughes
https://kohalacoastpropertiesinc.com/wp-content/uploads/2018/02/kohala-coast-retail-properties-big-island-trans2-sm.png
Alice Hughes
2023-01-27 15:38:00
2023-01-27 15:38:00
Where to See Live Music and Performances on the Big Island