If you're planning a visit to our enchanting island, get ready to immerse yourself in the local culture and experience the true spirit of Aloha. We are delighted to be your guide as we unveil the best ways to embrace the island's unique heritage. This blog will share some insider tips on experiencing the local culture and highlight two exciting upcoming events – the Hawai'i Ku'auli Pacific & Asia Cultural Festival and the King Kamehameha Day Celebration Parade.
Embrace the Spirit of Aloha
The Big Island of Hawaii is renowned for its spirit of Aloha – an ethos of love, compassion, and respect for all living beings. To truly understand and appreciate this way of life, take a moment to connect with the locals. Engage in conversations, learn about their traditions, and let their stories deepen your connection to the island.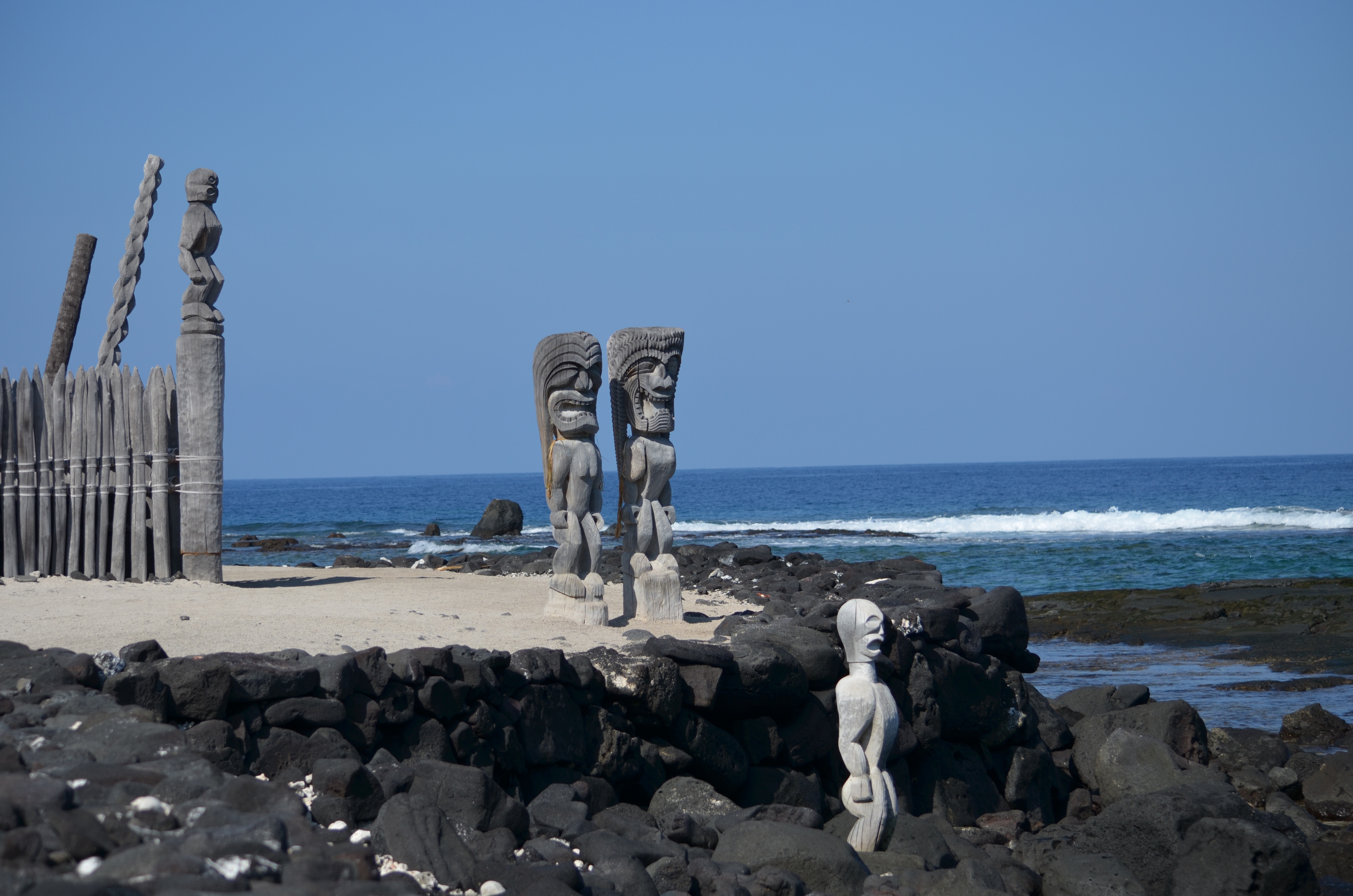 Visit Historical Sites and Museums
Delve into the island's fascinating history by visiting its historical sites and museums. For instance, the Pu'uhonua o Honaunau National Historical Park offers a glimpse into ancient Hawaiian culture and the system of refuge. In addition, the Lyman Mission House and Museum showcases artifacts and exhibits detailing the island's colonial past.
Explore Cultural Centers
Experience the vibrancy of the Big Island's cultural centers, which serve as gateways to the island's diverse heritage. The Hilo Hawaiian Cultural Center provides hands-on workshops, traditional dance performances, and language classes, allowing visitors to immerse themselves in the local traditions. The Donkey Mill Art Center in Holualoa offers art exhibitions, workshops, and cultural events celebrating Hawaiian arts and crafts.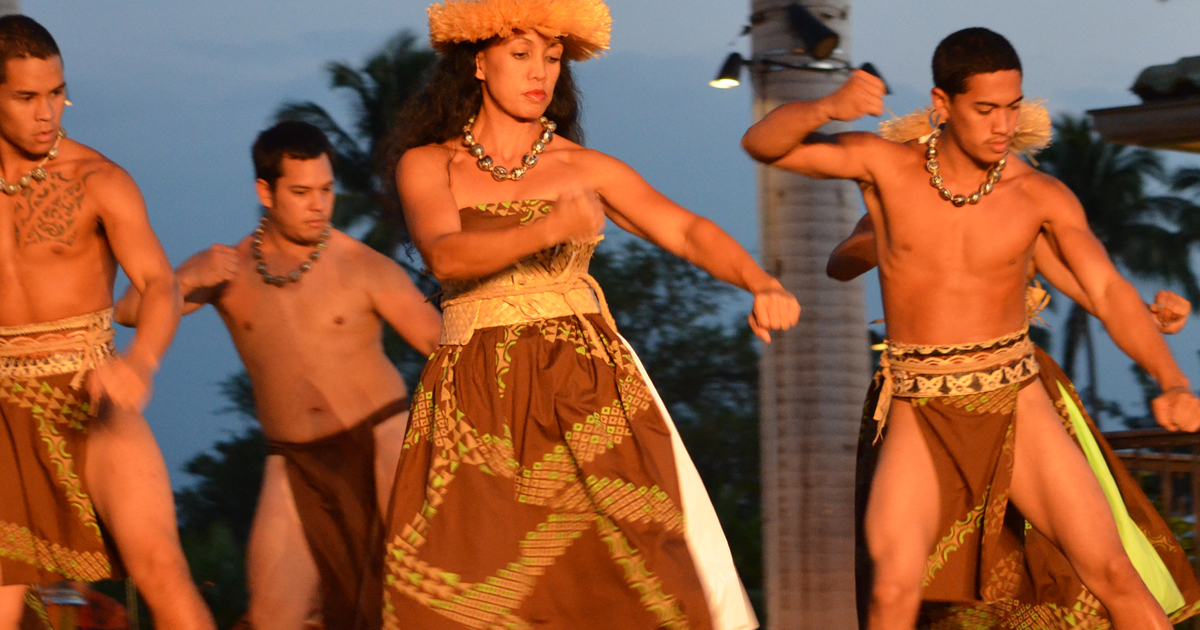 Attend Festivals and Events
Mark your calendar for the upcoming Hawai'i Ku'auli Pacific & Asia Cultural Festival starting on 06/09/23, where you can witness a fusion of Pacific and Asian cultures through dance, music, food, and arts. This lively event celebrates Hawai'i Island and its beauty as a cultural melting pot. It showcases the island's diversity, allowing visitors to revel in Hawaii's vibrant cultural tapestry's sights, sounds, and flavors. The festival will take place at the King Kamehameha Kona Beach Resort from 06/09 till 06/11 and will be packed with fashion, food, cultural expressions, a hula hō'ike, a fire knife competition, a culinary event, and so much more! Learn more about the festival here.
The following day, on 06/10/23, be sure to witness the King Kamehameha Day Celebration Parade – a cherished event honoring the legacy of Hawaii's first monarch. Watch as colorful floats, traditional pa'u riders, and marching bands traverse the streets of Kailua-Kona, showcasing the island's deep-rooted traditions and pride. Take advantage of the opportunity to experience the spirited atmosphere and pay homage to King Kamehameha's historical significance.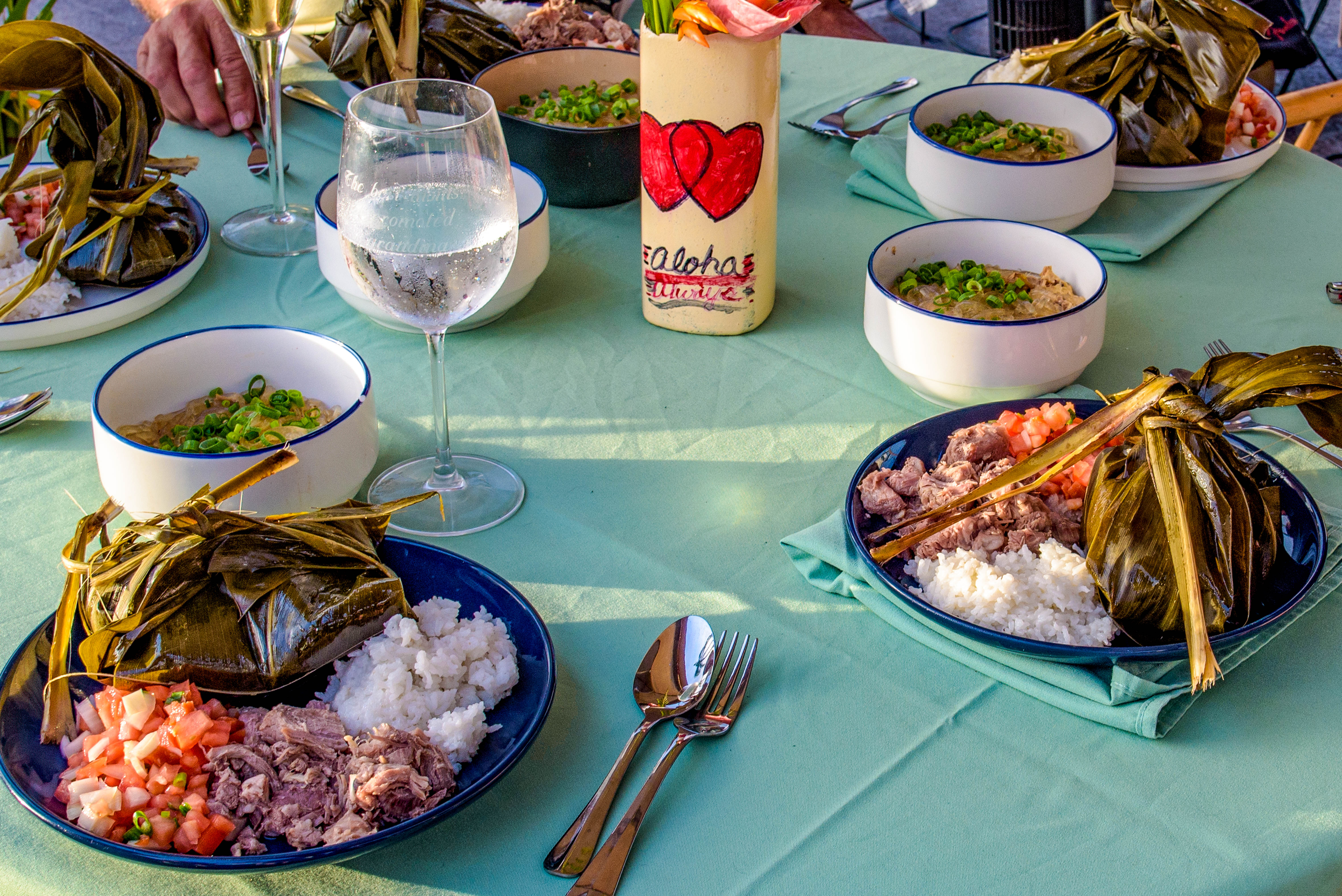 Indulge in Local Cuisine
Culinary exploration is an essential aspect of experiencing any culture. On the Big Island, treat your taste buds to an array of local delicacies. Sample traditional Hawaiian dishes like laulau (pork wrapped in taro leaves), poi (pounded taro root), and Lomi-Lomi salmon (a refreshing salmon salad). Remember to try the famous plate lunch, featuring a hearty combination of rice, macaroni salad, and your choice of protein.
Hawaiian Style Cafe in Waimea and Hilo is an excellent place to experience that.
And, of course, no visit to the island is complete without savoring fresh tropical fruits like pineapple, mango, and papaya. For the best produce, hit the local farmers' markets.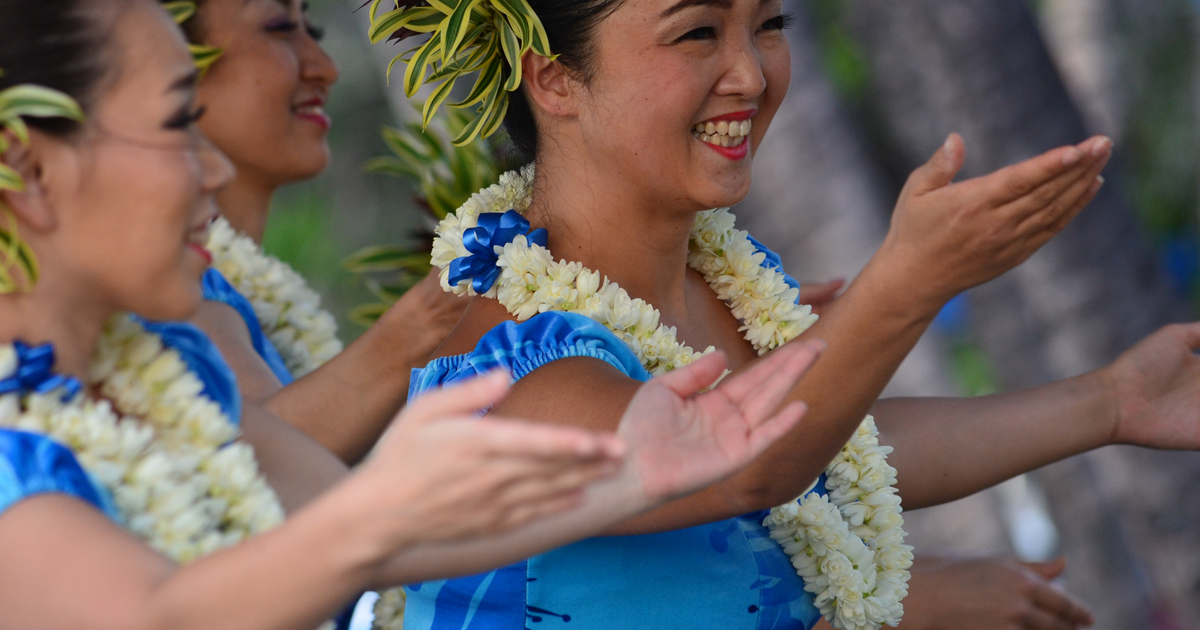 Attend Hula Performances
Hula, the traditional dance of Hawaii, is an art form deeply ingrained in the island's culture. Attend a live hula performance to witness the grace, storytelling, and rhythm that this ancient dance embodies. The Big Island hosts numerous hula events and competitions throughout the year, showcasing the skill and passion of local dancers. Be captivated by the swaying hips, intricate hand movements, and melodic chants that bring the stories of the islands to life.
Explore Local Markets and Craft Fairs
For a truly authentic experience, explore the vibrant local markets and craft fairs scattered across the Big Island. These bustling hubs are an ideal place to engage with local artisans, taste traditional foods, and discover unique handmade crafts. From intricate wood carvings and jewelry to vibrant textiles and artwork, you will find an array of treasures that embody the spirit and craftsmanship of the island.
Participate in Cultural Workshops
To gain a deeper understanding of the local culture, consider participating in cultural workshops offered by various organizations and community centers. These workshops provide hands-on experiences, allowing you to learn traditional crafts, hula dancing, lei-making, or even playing the ukulele. Engaging in these immersive activities will deepen your appreciation for the island's cultural heritage and provide cherished memories to take home.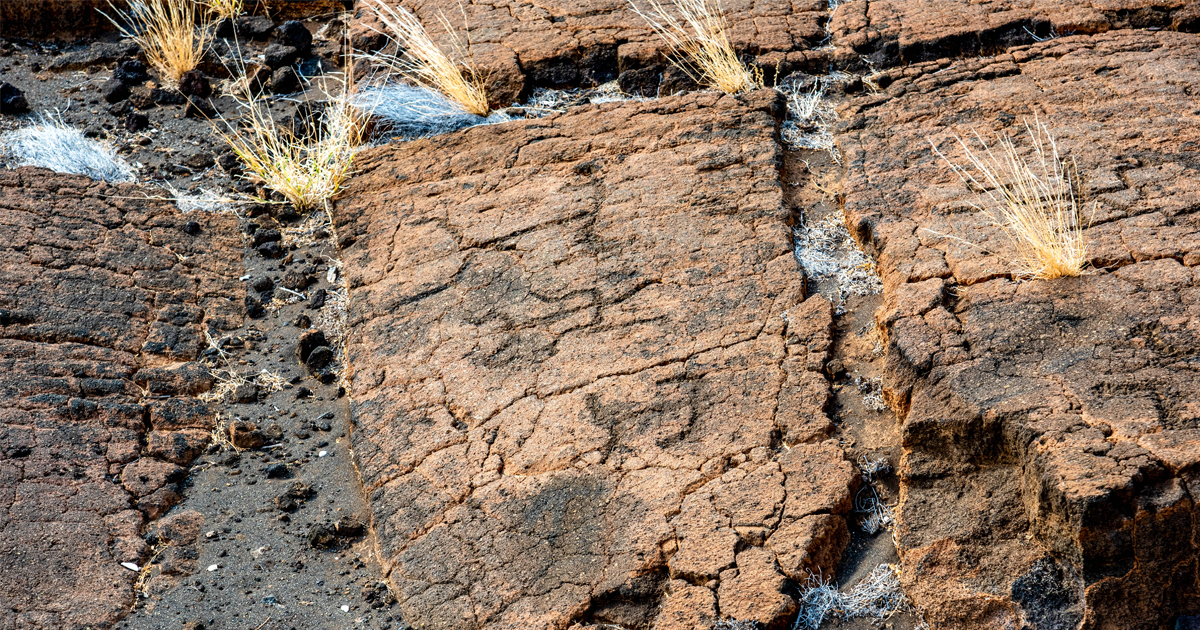 Explore Sacred Sites and Petroglyphs
Discover the spiritual essence of the Big Island by visiting sacred sites and ancient petroglyph fields. For example, Pu'ukohola Heiau National Historic Site, located on the Kohala Coast, is a significant temple where King Kamehameha I prayed for guidance and success before his quest to unify the Hawaiian Islands. Explore the intricate stone structures and learn about the cultural and religious significance they hold. Another remarkable site is the Puako Petroglyph Archaeological Preserve, where you can witness hundreds of ancient rock carvings, offering insights into the island's indigenous history and traditions.
Engage in Volunteering Opportunities
One of the best ways to immerse yourself in the local culture is to engage in volunteering opportunities on the island. Many organizations and community groups offer opportunities to contribute to conservation efforts, traditional farming practices, or cultural preservation projects. By working alongside locals and contributing to the community, you will gain a deeper appreciation for the island's culture and positively impact its preservation.
It is important to approach the local culture with respect, curiosity, and an open mind. The Big Island of Hawaii is a place where traditions are cherished, and the spirit of Aloha is deeply ingrained in every aspect of life. By embracing the local customs, engaging with the community, and attending cultural events like the Hawai'i Ku'auli Pacific & Asia Cultural Festival and the King Kamehameha Day Celebration Parade, you will create meaningful connections and unforgettable experiences.
As you plan your visit to the Big Island of Hawaii, we hope this guide has inspired you to dive deep into the island's rich cultural tapestry. From attending festivals and parades to exploring historical sites, engaging with locals, and indulging in local cuisine, there are countless opportunities to embrace the spirit of Aloha and experience the island's vibrant culture.
Remember to mark your calendar for the upcoming Hawai'i Ku'auli Pacific & Asia Cultural Festival on 06/09/23 and the King Kamehameha Day Celebration Parade on 06/10/23, where you can witness the island's cultural celebrations at their finest. So pack your bags, open your heart, and prepare for an unforgettable journey as you connect with the Big Island's rich cultural heritage and create memories that will last a lifetime.
Get more from your vacation by booking 7 nights and get the 8th night free!
Mention the words "ENDLESS SUMMER" to our reservationist and receive this terrific value on most of our vacation villas!
https://kohalacoastpropertiesinc.com/wp-content/uploads/2023/03/BI-events_0001_Layer-2.jpg
630
1200
Alice Hughes
https://kohalacoastpropertiesinc.com/wp-content/uploads/2018/02/kohala-coast-retail-properties-big-island-trans2-sm.png
Alice Hughes
2023-06-02 15:39:51
2023-06-02 15:39:51
Embrace the Spirit of Aloha: Experiencing the Vibrant Culture of the Big Island of Hawaii