Hawai'i Island is a great place to explore cruising by car. You don't have to go too far to find something unique and completely different from your home base! Traveling north up the coast from the Kohala Coast resorts, you watch the terrain change from lava landscape to dry hills that grow gradually greener the farther you go. The ocean becomes a deeper blue color, and the views are amazing.
The trip will take about half a day or so, and the best way to go there is to take the Akoni Pule Highway, which goes along the coast. At the very top of the island, just before the road ends, you'll find two former sugar cane plantation towns that might capture your heart, Hawi and Kapa'au. But first, on the way there, stop by Lapakahi State Park, an old fishing village and an important historical site.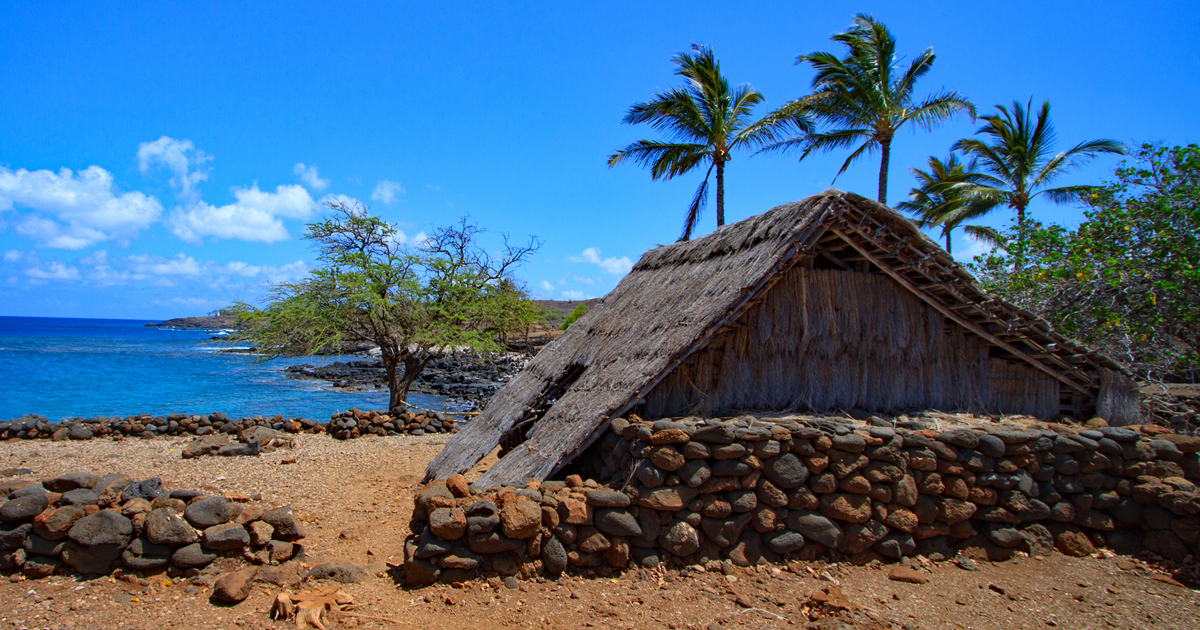 Lapakahi State Park
Lapakahi State Historical Park is a large area of ruins from an ancient Hawaiian fishing village in North Kohala. Visitors can learn about traditional Hawaiian culture through the partially restored remains of this ancient Hawaiian coastal settlement.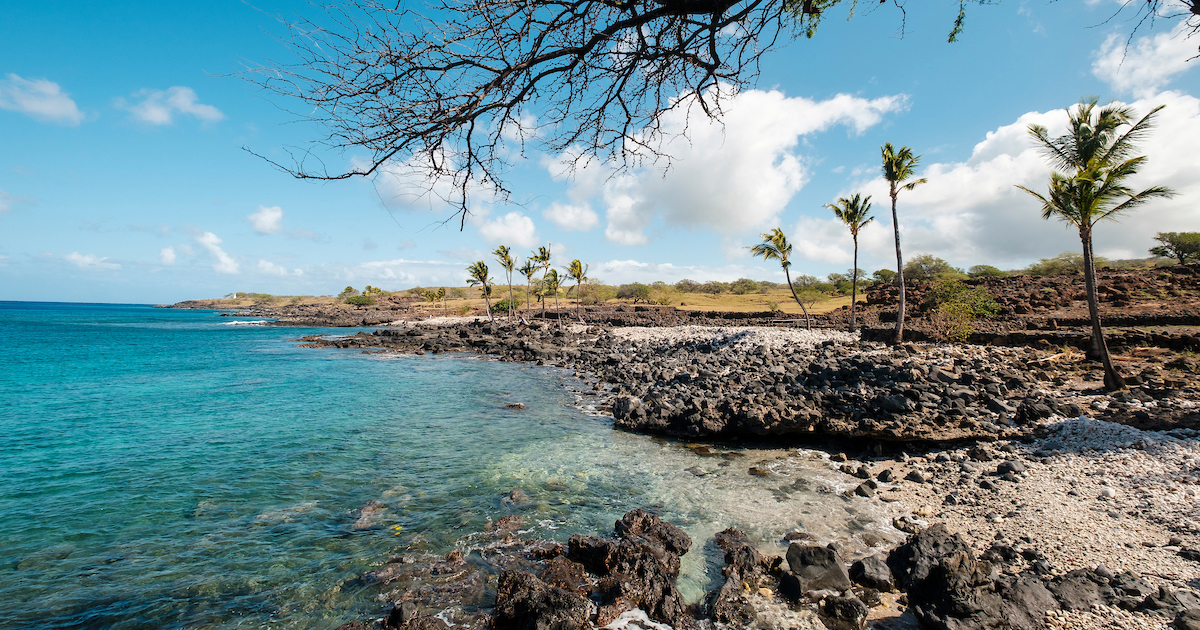 The park offers numerous historical sites and artifacts within a short distance. Lapa kahi means "single ridge" and refers to the ancient ahupua'a (land subdivision) that existed here some 600 years ago. The offshore area is a Marine Life Conservation District. There are many kinds of ancient structures and artifacts along the short 1-mile hike, including several house sites, canoe storage houses, salt-making pans, kukui nut lampstands, and even a few kōnane games. Lapakahi is open daily from 8 am – 4 pm (no entry after 3:30 pm). It is closed for state holidays.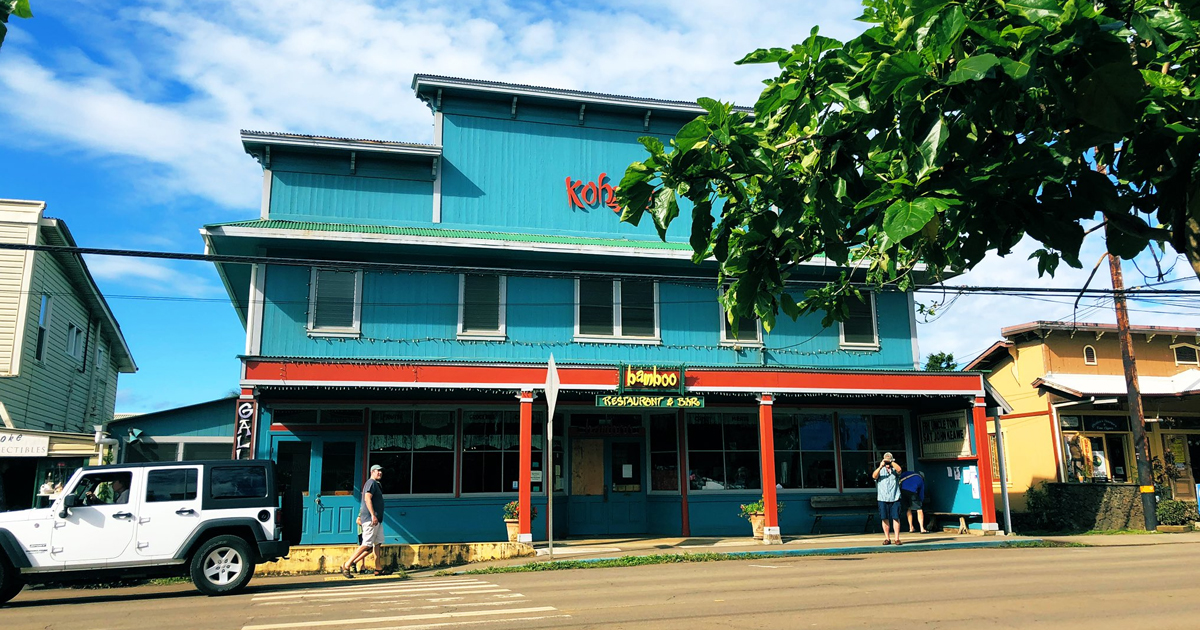 Hawi
After a scenic cruise up Akoni Pule Highway, the first stop is Hāwī. This is a walking town. Find a place to park and enjoy cruising down a street lined with colorful shops, galleries, eateries, and other businesses to explore.
Bamboo Restaurant and Gallery is a local favorite, catering to local residents and welcoming the many visitors who cruise through town on their way to Pololū Valley. The restaurant is known for serving delicious fresh fish, locally sourced produce for salads, a great burger, sandwiches, and various dishes with Hawaiian, Chinese, Vietnamese, and Thai flavors. In addition, the Gallery features art, gifts, and various treasures, made by Hawai'i artists and shared with aloha.
Across the street is Kohala Coffee Mill. Open Monday-Friday, 7 am-5 pm, and 7 am-4 pm on weekends, this local landmark is a must for coffees, Tropical Dreams Ice Cream, and a variety of bakery items, wraps, and snacks. Ingredients are from Hawai'i Island as much as possible, with organic, vegetarian, non-GMO, and gluten-free options.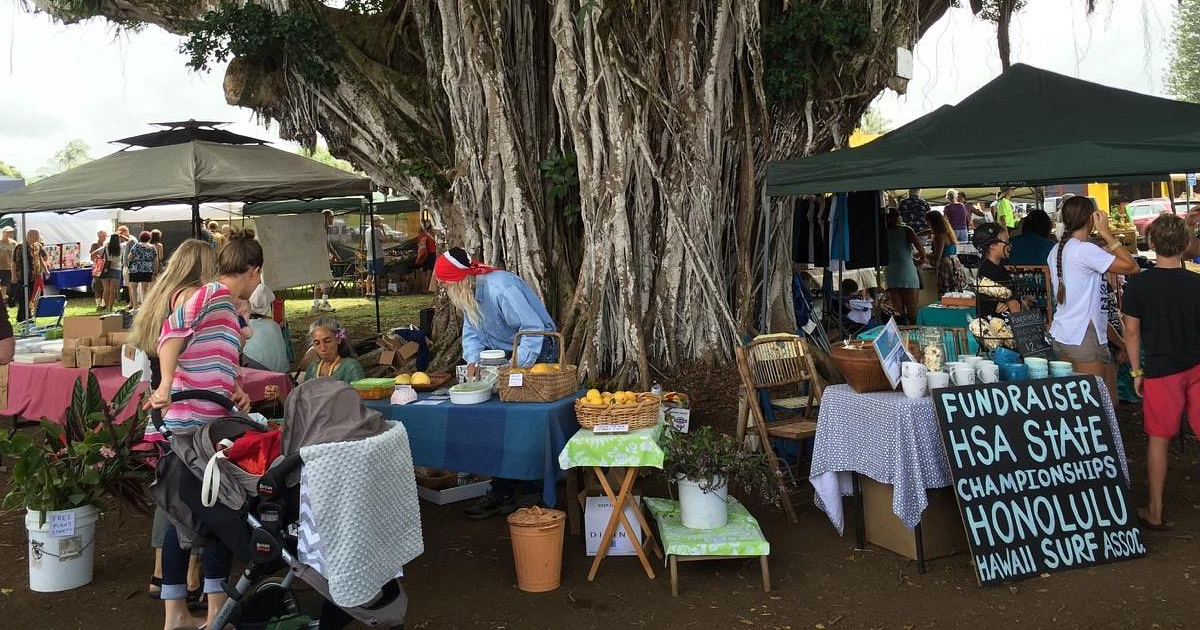 If you happen to be there on Saturday, visit the Hāwī Farmers Market, 8 am-12:30 pm. In addition to just-picked fruits and veggies from nearby farms, they offer an excellent selection of artisan items, fresh lemonade, eggs, honey, bread, and prepared food items. They also feature live music by local entertainers.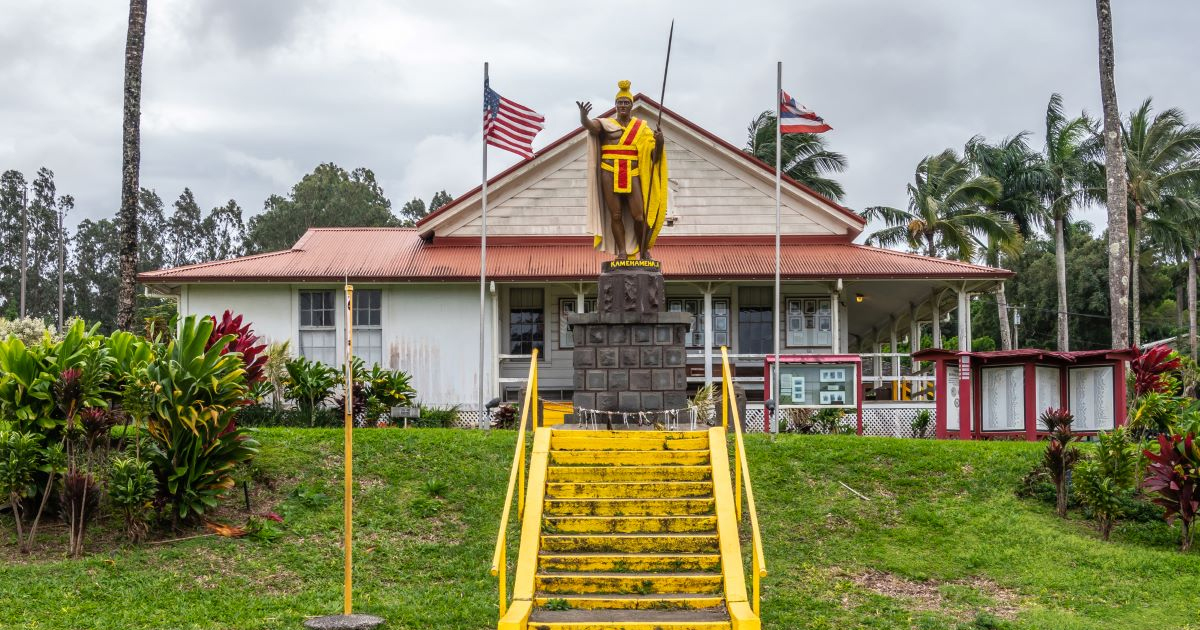 Kapa'au
The journey continues to Kapa'au town, 2.5 miles away. Similar in feel to Hāwī, Kapa'au is another sugar cane plantation town that reinvented itself into a business community with a variety of shopping and dining venues. If you're visiting at lunchtime, check out Minnie's Ohana Lim Style cafe. Have a seat on the front porch and dig into a generous shrimp Caesar Salad, hot roast beef, or turkey sandwich, catch of the day. Minnie's is open 11 am-4 pm Monday and Tuesday, till 6 pm on Wednesday and 7 pm on Friday, and closed on Thursday and weekends.
Another good choice for lunch is Gill's Lanai. A covered lanai adjacent to a classic Kohala home, Gill's is a shady, backyard-style retreat for uniquely great food. Their sign offers Fresh Fish, Tacos, Gourmet Dogs, and Vegetarian, but the specials could include dishes like Lobster or Shrimp Tacos, Pumpkin Curry Soup, or Banh Mi. Gill's is open 11 am-5 pm Monday through Saturday.
Kapaʻau's most famous resident may be the larger-than-life, 18-foot bronze statue of King Kamehameha I at the north end of town. Kamehameha is well known for unifying the islands into one kingdom. What's lesser known is that he was born in the North Kohala District, raised in hiding, and trained to be a warrior and a leader until the time came for him to take his place in history.
Kings View Cafe, just across the street from the statue, is a small but tasty place to enjoy Hawaiian ice cream with a specialty coffee or a gourmet hand-tossed pizza with a cold beer. Next door, explore the treasures in Ackerman Gallery, featuring Hawai'i-inspired fine art and photography, jewelry, unique gifts, hand-painted silks, and much more. They're open daily from 10:30 am-7 pm, till 8 pm on weekends.
At the end of the road is the beautiful overlook into Pololu Valley. Spectacular though it is, this site is one of our island's most popular spots, where parking is limited, and viewing may be crowded. You can get a glimpse of almost the same view as you approach the valley without having to navigate the U-turn at the overlook. Slow down, take it in, park for your photo op if you like, and save the trip to the end of the road for the off-season.
Enjoy your North Kohala road trip!

Save on your Hawaii vacation rental
Remember, you can always save 10% on your vacation rental when you book direct with us and mention "Aloha escape" in your reservation.
We hope to see you soon – a hui hou!
https://kohalacoastpropertiesinc.com/wp-content/uploads/2022/07/north_kohala_0000_Layer-216.jpg
630
1200
Alice Hughes
https://kohalacoastpropertiesinc.com/wp-content/uploads/2018/02/kohala-coast-retail-properties-big-island-trans2-sm.png
Alice Hughes
2022-07-22 15:00:24
2022-07-22 15:00:24
Road Trip: Exploring North Kohala