A trip to Hawaii is a dream vacation for many, and if you have already been here, you would want to return. The tropical paradise, with its breathtaking nature and unique culture, is on many people's vacation lists. However, how you plan your vacation to Hawaii can significantly alter its outcome.
In this blog post, we share several tips on making the most of your trip by planning ahead and turning your Hawaiian vacation from good to great.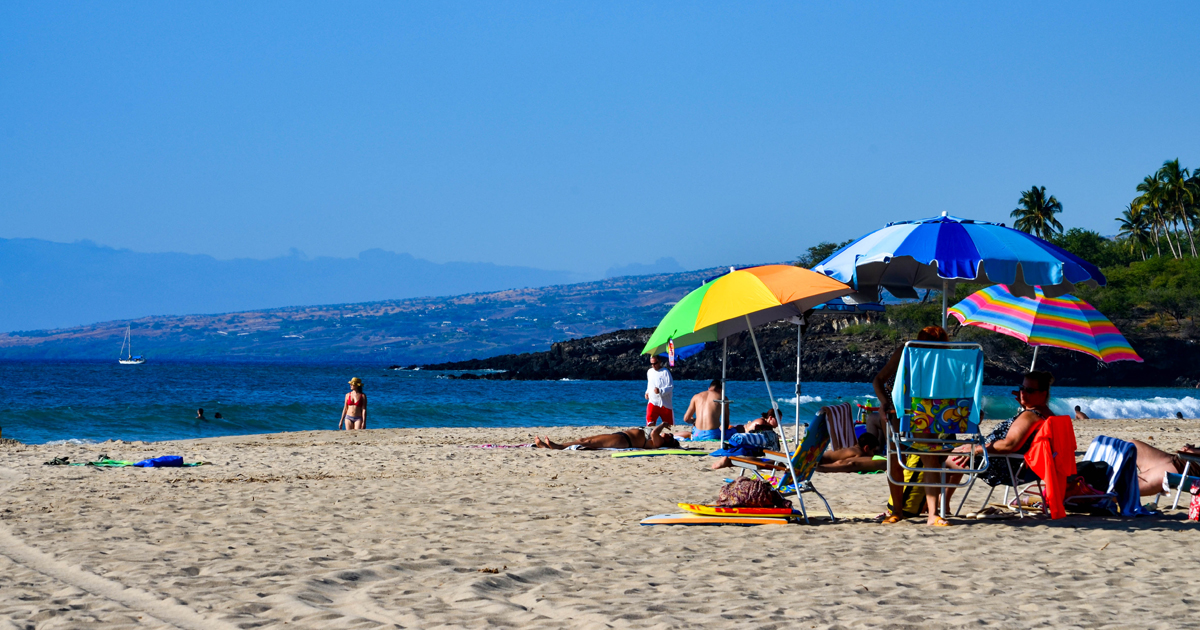 Choose the best time to go
There is never a wrong time to visit Hawaii. The climate is perfect year-round, and the great beaches and beautiful blue ocean are always here. However, there are some nuances in timing worth noting.
Like any popular tourist destination, Hawaii has busy and shoulder seasons. The busiest time is winter, from December through April, when many people escape the cold weather on the mainland. Another busy season is summertime, when the kids are out of school, and families take their vacation time.
Seasoned travelers usually pick the shoulder seasons, May through mid-June or September through mid-October, when there are fewer crowds and airfare and accommodations costs are lower. In addition, you have to consider holidays and significant events when choosing your timing, when tons of visitors come to the islands, and the travel costs are at their highest. You may have trouble finding decent accommodations or renting a car during these times. Here are some examples:
Christmas and New Year
Valentine's Day
Golden Week
Golden Week (from the end of April to the beginning of May) is when people in Japan have four-holiday breaks without work. Hawaii is the favorite vacation destination for the Japanese, and it may get crowded this week.
Ironman
The Ironman international Triathlon Championship is held on the Big Island every mid-October, bringing athletes and their supporters from all over the world.
Weather-wise, the winters are cooler, with more rain, which can be more suitable for people with low heat tolerance. Winter also brings bigger swells, so if you are into surfing, that is a better time to come. The ocean is warm and mellow during summertime, perfect for snorkeling and frolicking on the beach.
Think about what you want to get out of your vacation and what you want to do, and pick the best time to visit based on that.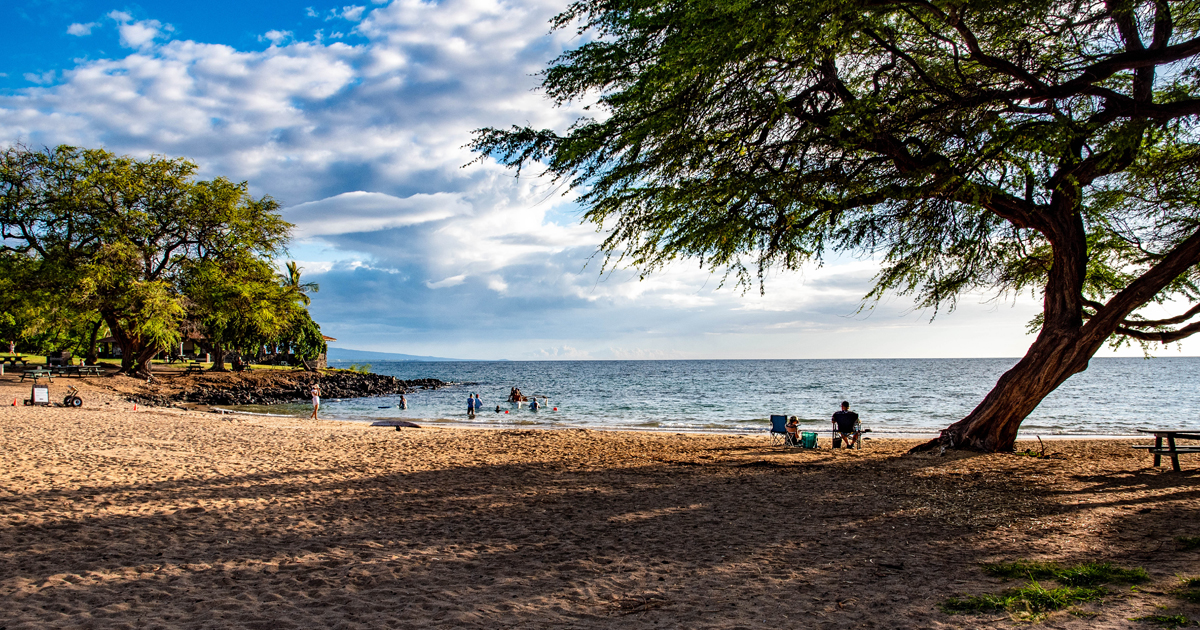 Decide on which islands to visit
All Hawaiian islands are great to visit but deliver a different experience. For example, Oahu offers more busy time with shopping and nightlife; Maui has excellent beaches, though it is pretty overcrowded; Kuai has beautiful nature and is very quaint. But, of course, the Big Island has the best combination – great beaches, wide open spaces, and plenty of things to see, explore, and do, some of which you can only find on the Big Island, like visiting the Mauna Kea summit or seeing active volcanoes. It also has the most historical places to see, should that interest you.
You may also choose to visit several islands in one trip. In that case, plan your interisland travel ahead of time and check out airlines like Mokulele and Southwest for airfares.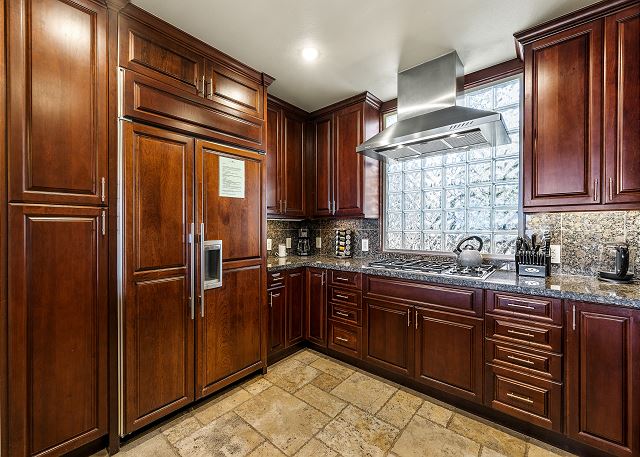 Pick the best accommodations
Hawaii is a paradise, but not all locations on the island are created equal. Especially if you are visiting for the first time, we strongly recommend researching the area where you will stay. If you choose to visit the Big Island (as we hope you will), keep in mind that the island is Big and has 11 of the 13 climate zones, so if you see a cheap vacation rental somewhere on Craigslist in the hills above Kona, you may end up having rain every day, which is not what most people come to Hawaii for.
The best microclimate on the island is on Kohala Coast, which is why people call it the Gold Coast. With mostly sunny weather and very little rain, it is also home to the island's best white sand beaches and luxury resorts. You can stay near the ocean, like in Waikoloa Beach or Mauna Lani resorts, where it is a little warmer. If you prefer a slightly cooler climate, book a place on a higher elevation, like Wai'ula'ula in Mauna Kea Resort.
Since hotel prices have skyrocketed in the last few years, the best accommodation is a vacation rental condo or private house. Not only will it cost less, but you will also get more space, a full kitchen to cook your own meals, and everything you need to have a great vacation. It is like having your own vacation home in Hawaii with the flexibility to pick and choose the location for every specific trip.
There are plenty of options close to the beach, on the golf course, or right next to dining and entertainment. Click here to see some of them.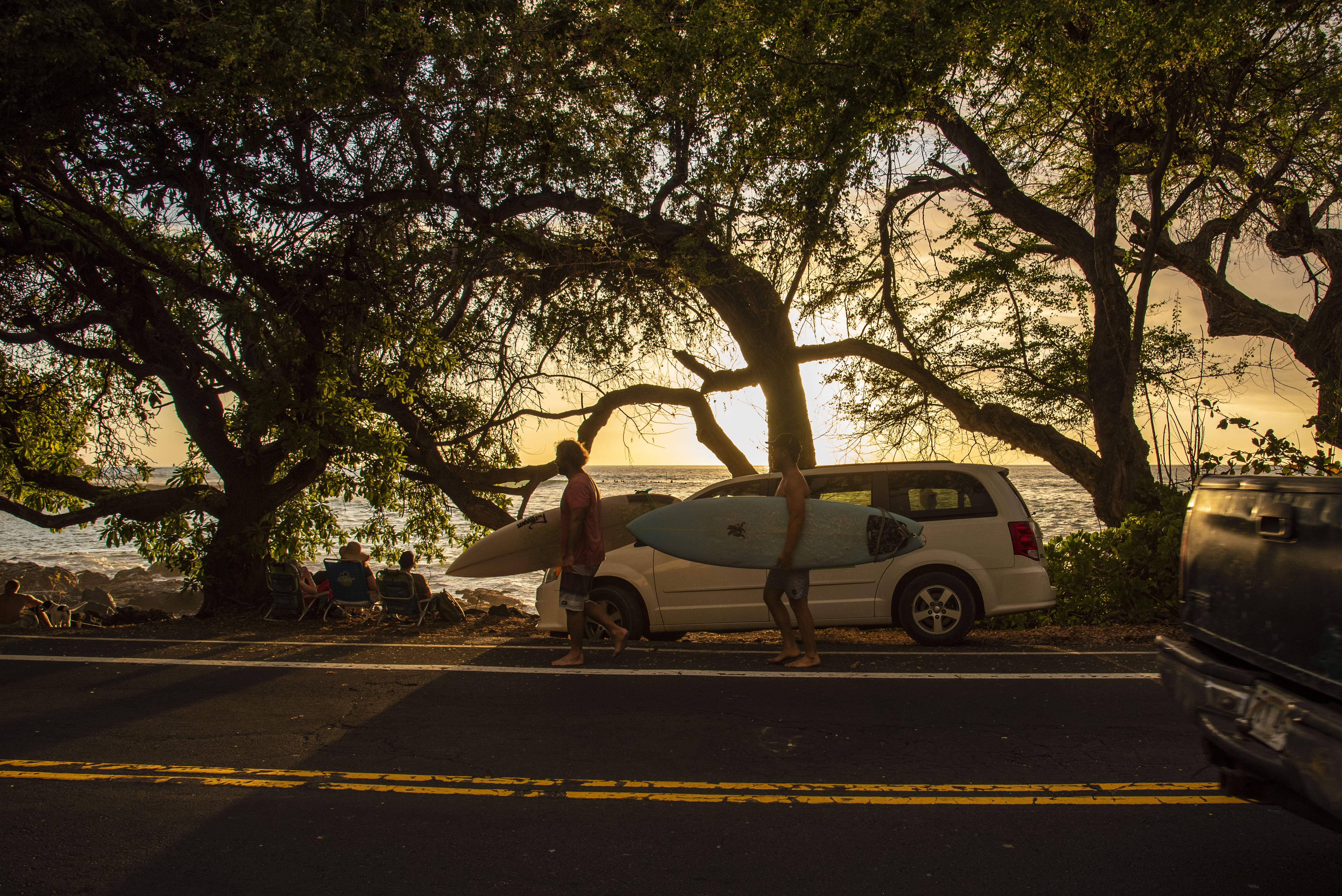 Rent a car
Many of our guests ask us if they should rent a car when coming to the island, and the answer is always a resounding Yes! Even if you are staying in a resort where everything is seemingly a walking distance from your condo, you may find out that, in reality, it is not so close to walk to the beach or the nearest grocery store. The island is big (hence the name Big Island), and everything is very spread out. If you are staying in one of the Kohala Coast Resorts like Waikoloa Beach Resort, Mauna Lani, Hapuna, or Mauna Kea, you will be away from major population centers, which may be a good thing for vacationers on the one hand, but not so good if you need to do some shopping outside the resorts or run some other errands.
If you plan to explore the island and experience its breathtaking natural beauty, having a car is a must. Also, the resorts, although relatively close, are not connected to each other (except for some hiking trails), so you cannot just stroll to an adjacent resort if you want to have dinner in one of the restaurants there.
Secondly, you should book your car well ahead of time. We occasionally have car rental shortages, so it pays to plan in advance. Besides usual rental companies, you can check car rental sites like Turo, which offer a lot of great options.
And lastly, make sure that the vehicle you rent will meet your needs. For example, if you are coming with your family and would like to stop by Costco on the way from the airport, make sure your car will fit your passengers, luggage, and groceries comfortably.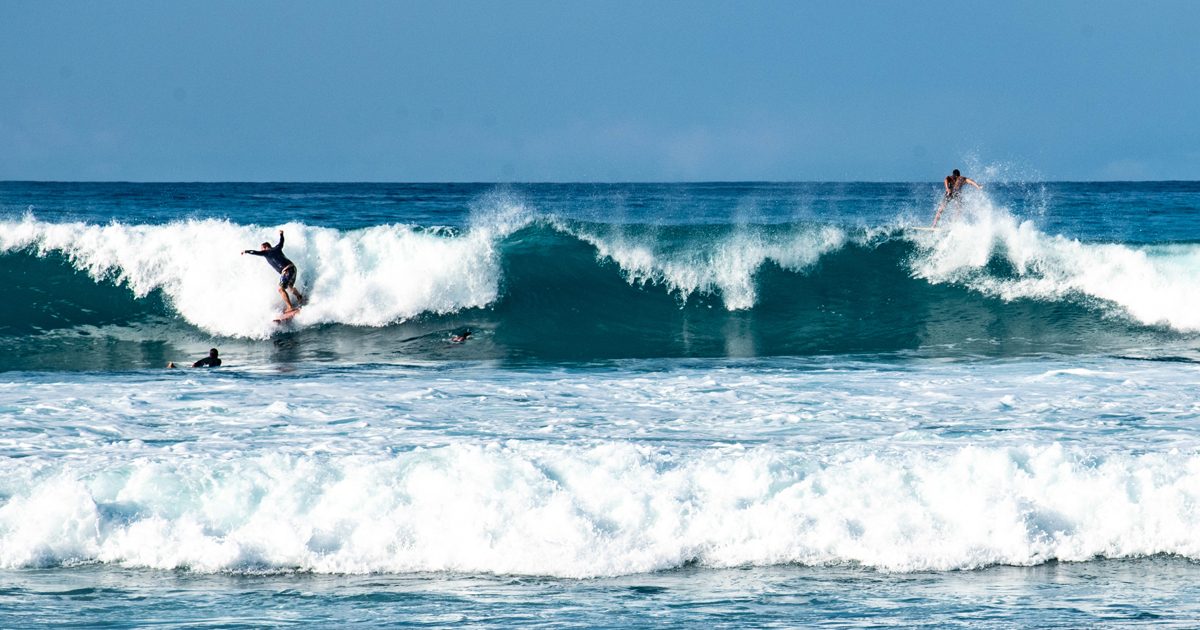 Plan your activities ahead of time, but don't overthink it
If you have specific activities in mind, book them ahead of time because they may sell out and not be available once you get on the island. However, don't over plan it. You want your vacation to be pleasant, relaxing, and fun, and not have to take a vacation from your vacation when you come back.
Choose a couple of activities you want to do for sure, book them, and let the rest flow. And if you don't do everything you wanted – more reasons to return to the island!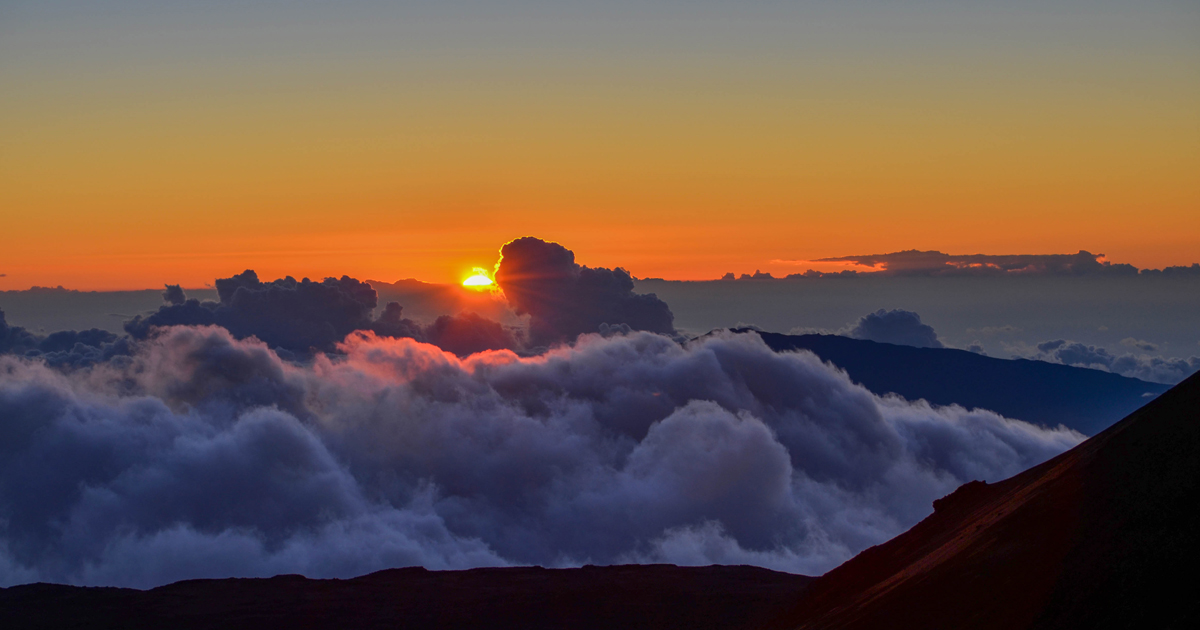 Bring the right clothing
As mentioned earlier, the island has 11 climate zones, so you will want to have suitable clothing depending on where you stay and what you want to do. Besides usual tropical wear, you may pack a light jacket, a sweater, or a rain jacket. Also, bring hiking shoes and clothes if planning to go hiking, and definitely some warm clothes for going to Mauna Kea summit because it is freezing up there!
Whatever style you choose, remember the Hang Loose! motto famous in Hawaii. You want to be comfortable and relaxed, enjoy yourself, and not worry about your outfits too much.
We hope these tips will help you plan your next vacation to Hawaii, and if you have any questions, let us know. We live here and will be happy to help!

Save on your Hawaii vacation rental
Remember, you can always save 10% on your vacation rental when you book direct with us and mention "Aloha escape" in your reservation.
We hope to see you soon – a hui hou!
https://kohalacoastpropertiesinc.com/wp-content/uploads/2022/01/hawaiian_vacation_0007_Layer-96.jpg
630
1200
Alice Hughes
https://kohalacoastpropertiesinc.com/wp-content/uploads/2018/02/kohala-coast-retail-properties-big-island-trans2-sm.png
Alice Hughes
2023-02-24 10:34:59
2023-02-24 10:34:59
How to Plan Your Hawaiian Vacation