Whale Watching on the Big Island: Best Places and Tips
Whale watching season is here!
Wintertime is a busy season in Hawaii when most tourists and guests come to the island to escape the cold and get some sunshine. But they are not the only visitors here this time of the year.
Humpback whales make their annual journey to Hawaii between November and April, and the Big Island is the best Hawaiian island to see them! The whales spend their summers in the northern waters to feed and gain fat and then migrate south to mate, breed, and raise their calves.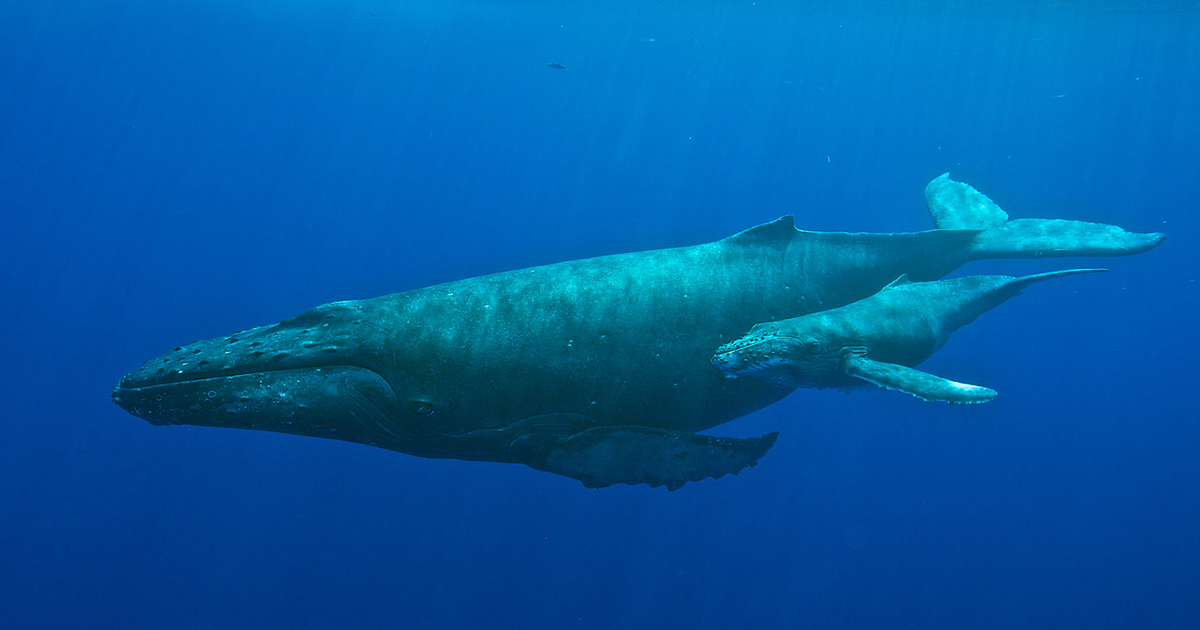 In the last century, humpback whales were hunted down almost to the brink of extinction. Now, they are under international protection, and their numbers have increased to a current total global population of about 80 thousand. Roughly 12 to 18 thousand visit Hawaii during the winter months.
Like us, whales are very playful, and despite their size, humpback whales are surprisingly acrobatic. They demonstrate this by frequently breaching and slapping their tails on the water. Humpback whales are also renowned for their beautiful, haunting songs, which, again, you can experience yourself.
If you happen to be visiting the Big Island this winter, don't miss the opportunity to see these majestic animals in their natural habitat. Here are some of the best places to watch the whales and some tips that will help you get the most out of your experience.
Best Whale Watching Spots on the Big Island
One of the easiest and most spectacular ways to see the whales is to join a boat tour. Tours are a fascinating experience and allow you to see the humpbacks from very close by. They typically last half a day and cost about $100 per person. However, if you are not into boat trips, you can also see the whales from the shore.
The Kohala coast is by far the best place to see humpback whales. Sightings here are sometimes two or three times more frequent than at other locations on the island. Specifically, there are four very good places to see whales from the shore: Puukohola Heiau National Historic Site, Lapakahi State Historical Park, Kapa'a Beach Park, and Holoholokai Beach Park.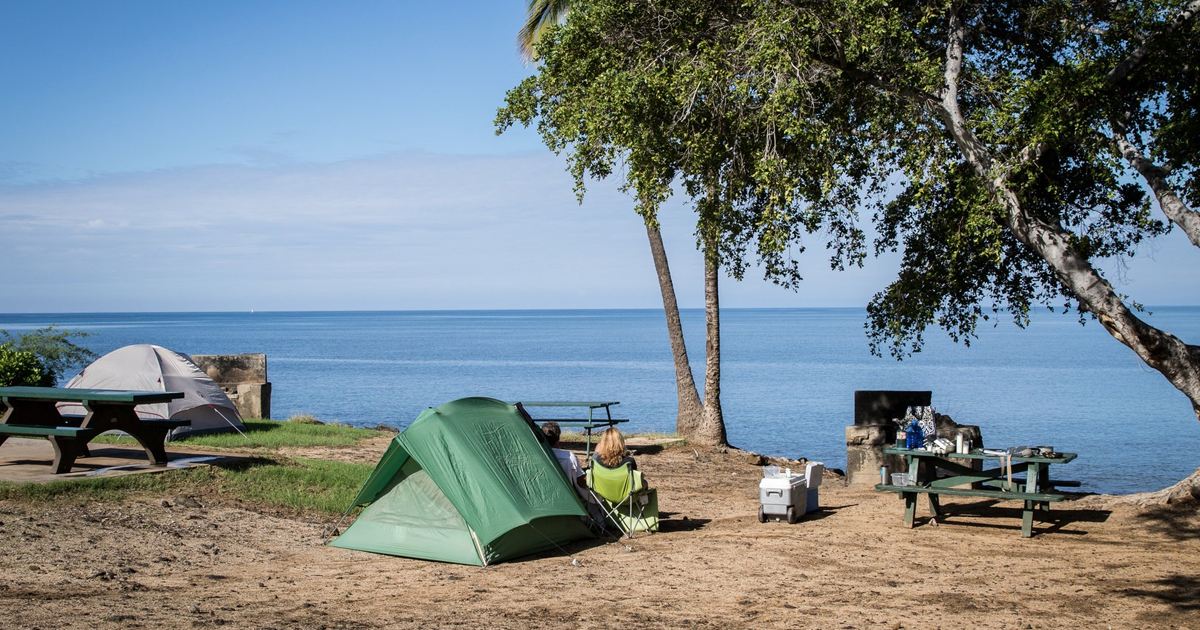 Pu'ukohola Heiau National Historic Site
Puʻukohola means "hill of the whale" in Hawaiian and is an excellent site for spotting whales. It also offers sweeping and elevated views toward the Kawaihae Harbor and good whale watching conditions through the tables next to the seaside.
The Puʻukohola Heiau site is an interesting place to visit in its own right and has a significant historical value. It is also located next to Spencer Beach Park, where there is plenty of picnic tables, showers, and a campground.
The site lies just north of the Mauna Kea resort and right before the Kawaihae Harbor.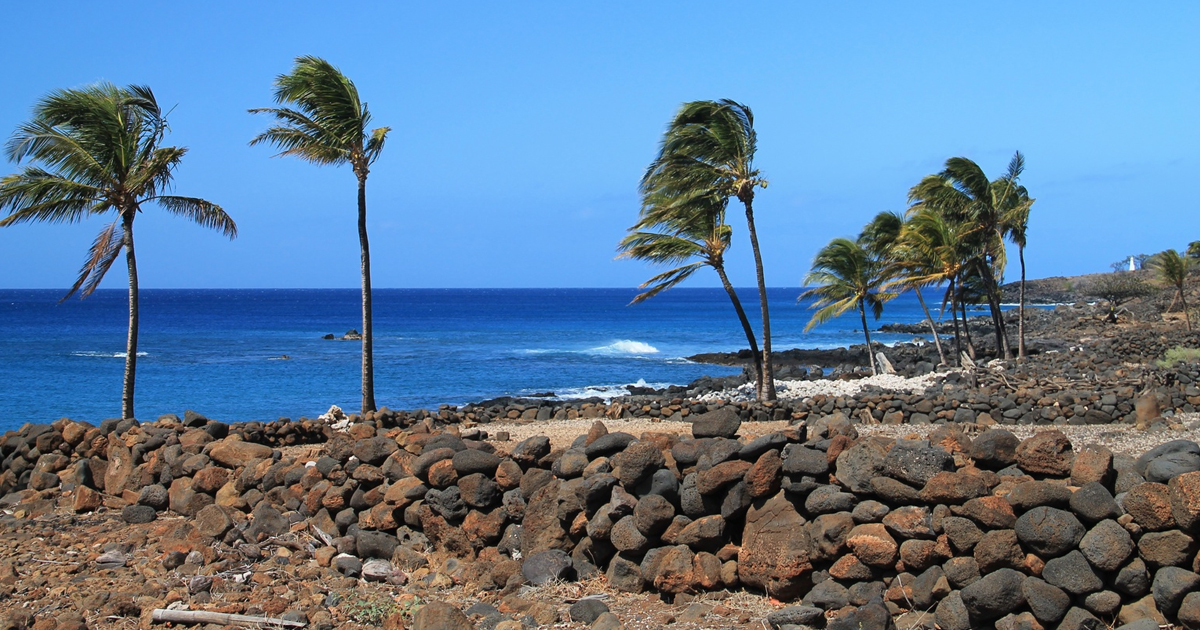 Lapakahi State Historical Park
Once an ancient Hawaiian village, this park is located on the northeastern tip of the Big Island. It is especially suitable for whale watching because of its 100 ft. elevation. You can find the Lapakahi State Historical Park along Highway 270 north of Kawaihae at mile marker 14. The viewing site is located about 100 yards past the gate and at the top of the hill. It is nearly half a mile from the shoreline.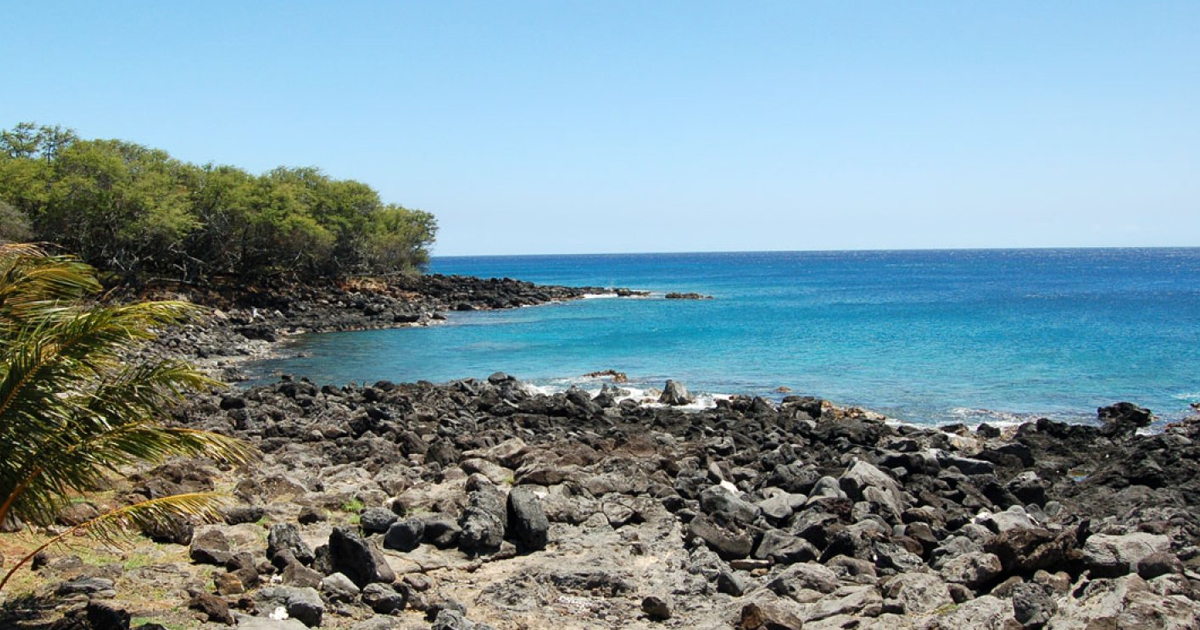 Kapa'a Beach Park
Kapaʻa Beach Park is very close to Lapakahi Park, and the best spot for whale watching is about 20 feet lower. However, it has one significant advantage to make up for the slightly lower elevation: covered picnic pavilions!
Follow Highway 270 north and turn left on the one-lane paved road past mile marker 16 to get to Kapaʻa Beach Park. The viewing site is located at the end of the road.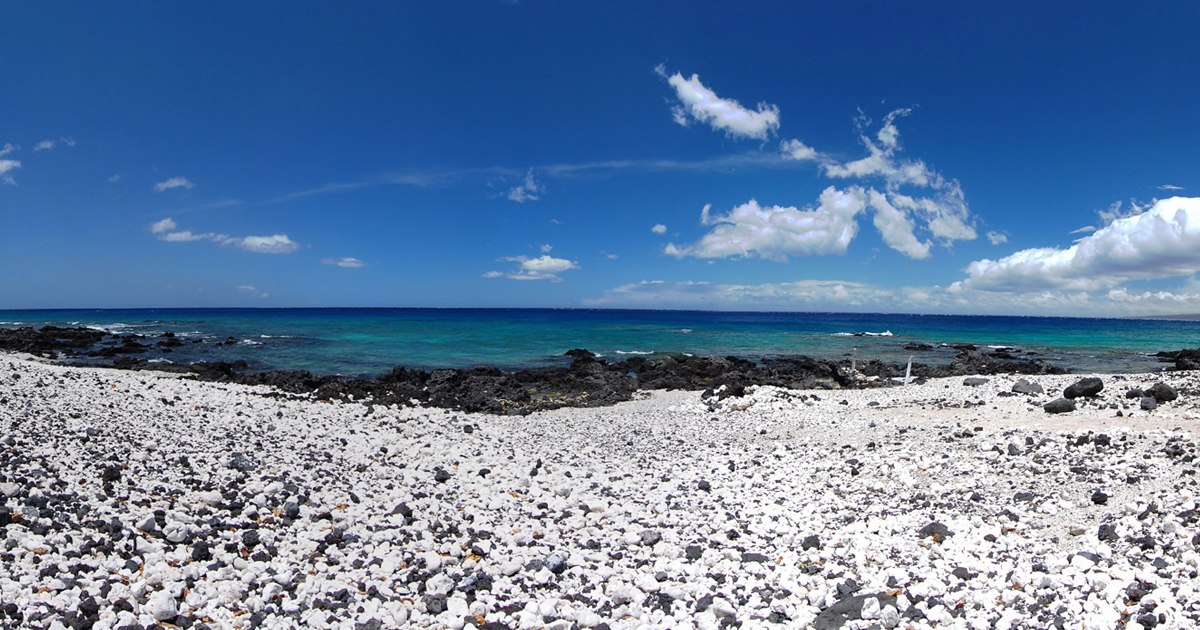 Holoholokai Beach Park
This unique beach is another excellent place for whale watching, and you won't have to go far if you are staying in the resort area. Situated in the middle of Mauna Lani resort next to Fairmont Orchid hotel and Puako Petroglyph Preserve, this is not your typical white sand beach but a mixture of black lava rocks and white coral. The park offers picnic tables, restrooms, and plenty of shade, along with expansive ocean views where the whales are often seen.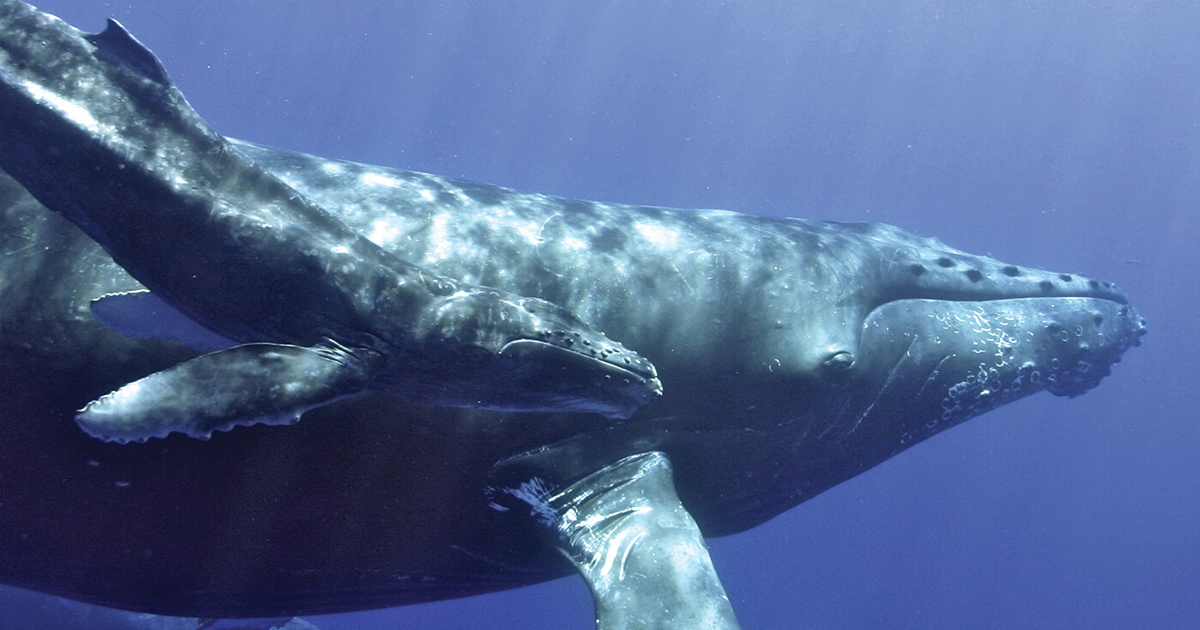 Whale Watching Tips
Here are our whale watching tips to be well-prepared for your trip and help you be more successful at spotting whales.
The best months for whale watching
Humpback whale season on the Hawaiian islands is between November and early May, but some months are better than others. Whales appear in the peak numbers in January and February, and, according to experts, these are the best months for whale watching. In March, the total count number goes down by half, but there seem to be slightly more sightings on the Hamakua (northeast) coast.
The best time of the day to see whales
Early in the morning is the best time to see whales. For example, the number of whale sightings on the Big Island at 8:00 am is about 50% higher than the amount spotted just a few hours later at noon. Another good reason for an early whale watch is the weather, as mornings are often calmer, meaning that the ocean surface is more glassy.
How to spot humpback whales
The thing that will most often alert you to the presence of whales is a big spout of water from the ocean surface. This spout comes from a whale breathing out and in again and is visible from relatively large distances. Keep your eyes on/near this spot, and you are likely to see more whale action.
Check the weather
Rough seas or high winds make it more difficult to spot whales. Have a look at the weather forecast and choose the calmest day to go whale watching.
Be prepared
Make sure to pack the proper gear and go whale watching in style and comfort. Many of the best places for whale watching mentioned above are hot and dry, so have some sun protection (hats, sunglasses, sunscreen) and plenty of water. Also, binoculars and a camera with a good zoom are highly recommended. Even though capturing whales is not that easy as their stunts only last seconds, it is worth trying.
Good luck on your whale watching adventure, and if you happen to take some good shots, please, share them with us!

Save on your Hawaii vacation rental
Remember, you can always save 10% on your vacation rental when you book direct with us and mention "Aloha escape" in your reservation.
We hope to see you soon – a hui hou!
https://kohalacoastpropertiesinc.com/wp-content/uploads/2021/12/hawaii_whale_watching_featured.jpg
456
1200
Alice Hughes
https://kohalacoastpropertiesinc.com/wp-content/uploads/2018/02/kohala-coast-retail-properties-big-island-trans2-sm.png
Alice Hughes
2021-12-09 11:21:30
2021-12-09 11:21:30
Whale Watching on the Big Island: Best Places and Tips