The Big Island is a place with incredible natural beauty and rich cultural history. It is also home to a myriad of parks, beaches, and recreation areas, offering plenty of opportunities to distance and be away from the crowds.
If you want to spend some quality time on the island outside of the resorts, check out some of our parks and gardens. 4 (out of 5) of the National Parks in Hawaii are on Big Island, and next to those we also host 14 state parks and a 175-mile national historic trail.
Exploring our parks is guaranteed to give an extra dimension to your stay here on the Big Island!
Our parks were established to preserve the island's history and natural wonders which means that they are excellent sites to explore, to learn about, and to see, the natural treasures of the Big Island. The parks offer varied outdoor recreation and cultural/heritage opportunities and range from landscaped grounds with developed facilities to rugged natural areas with trails and primitive facilities. Besides the world-famous Hawaii Volcanoes National park, here are three more that are worth visiting.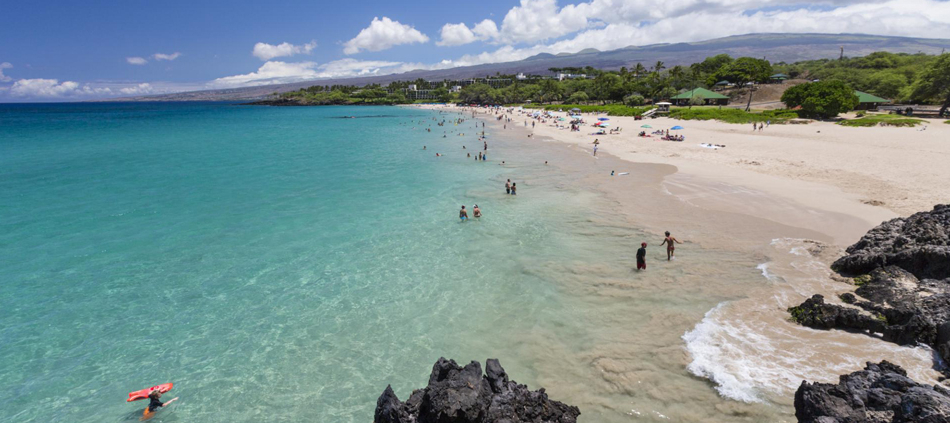 1. Hapuna Beach State Park
Hapuna Beach State Recreation Area has earned a reputation as one of the islands of Hawaii's finest beaches. The largest of the island's white-sand beaches, Hapuna Beach has consistently been rated on international Top Ten lists of the islands' best beaches. Hapuna also offers consistently good conditions for swimming, bodyboarding, sunbathing, and snorkeling. During the early part of the year, it's possible to spot migrating whales in the distance as well.
It is also an easy beach to visit: you'll find ample parking, picnic areas, restrooms, and showers.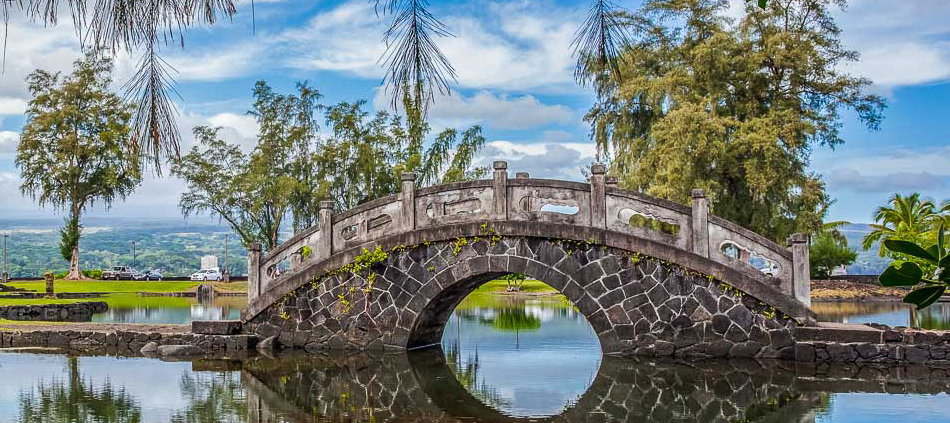 2. Liliuokalani Park and Gardens
Liliuokalani Park and Gardens is the largest authentic ornamental Japanese garden outside of Japan. Named after Hawaii's last reigning monarch, Queen Liliuokalani, it's located on Hilo's Banyan Drive, on the East side of the island.
This beautifully landscaped park features arching bridges over fishponds, rock gardens, pagodas, Japanese stone lanterns, and a teahouse. Views of Hilo Bay and Mokuola (Coconut Island) enhance this peaceful setting. With so much to see, this is a popular park for families to explore while they're visiting the Hilo area.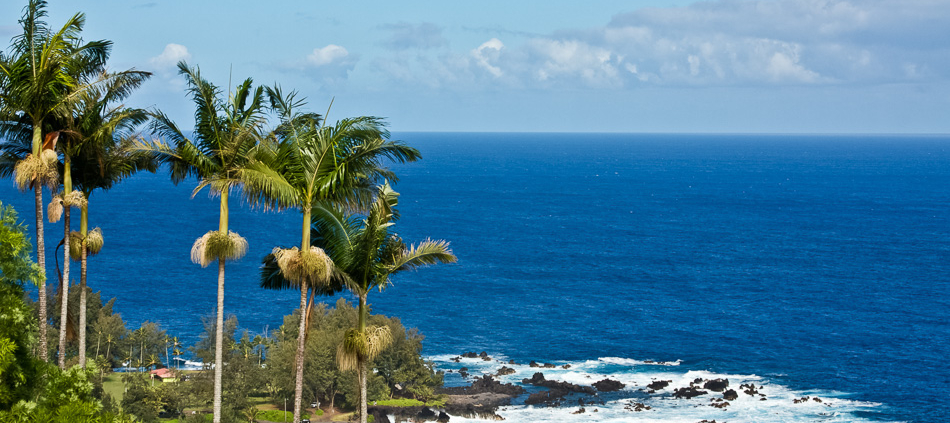 3. Laupahoehoe Point Beach Park
Nestled along the emerald green sea cliffs along the Big Island's Hamakua coastline sits Laupahoehoe Point Beach Park. This Beach Park has breathtaking ocean panoramas, crashing surf, and craggy lava rocks surrounded by lush vegetation. It is situated along the Hamakua coastline north of Hilo, in a very scenic area, that is well worth the drive. Once you arrive at the beach, you will find an inviting park, complete with pavilions, restrooms, and a sprawling lawn. Laupahoehoe is relatively secluded, with not much traffic during the weekdays and locals have a special fondness for the area. Regardless of when you go, it is a perfect place to relax and unwind as it is often overcast and shaded.
These are just a few out of many parks and gardens of the Island, but there are so many more to explore! You can find a more comprehensive list here and start planning your new adventure.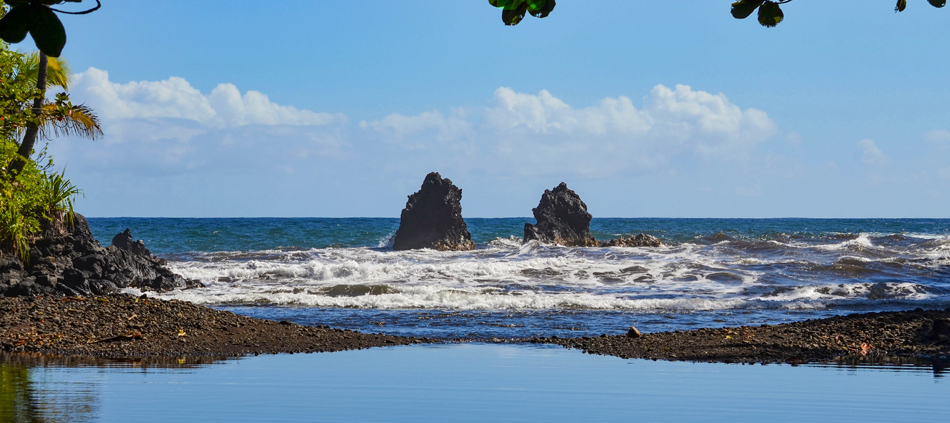 Please note that a negative COVID-19 test is required prior to departure to bypass quarantine, and you may be asked to take a second test upon arrival. These measures are necessary to keep our visitors and communities safe, and one of the reasons Hawaii has the lowest COVID-19 rates in the country. For the latest information on the COVID-19 related travel requirements click here.
What are your favorite Big Island parks? Please share your thoughts below.
Save on your Hawaii vacation rental
Remember, you can always save 10% on your vacation rental when you book direct with us and mention "Aloha escape" in your reservation.
We hope to see you soon – a hui hou!