A picnic can add a fun diversion to your vacation on the Big Island. With Memorial Day coming up, we decided to put together this blog post featuring the best picnic spots on the Kohala Coast. If you are staying in one of the Kohala Coast Resorts on the Big Island, you won't have to go far to enjoy a wonderful picnic in sumptuous surroundings.
With a little bit of preparation, such as packing a cooler with cold drinks and pū-pū's (Hawaiian for appetizers), a picnic will fit perfectly between the activities you plan in the morning and the afternoon.
Many designated picnic areas are distributed over the Big Island with proper tables and seating. You can, of course, also sit down and picnic everywhere where you find a calm spot with a nice view, but here are our top picks.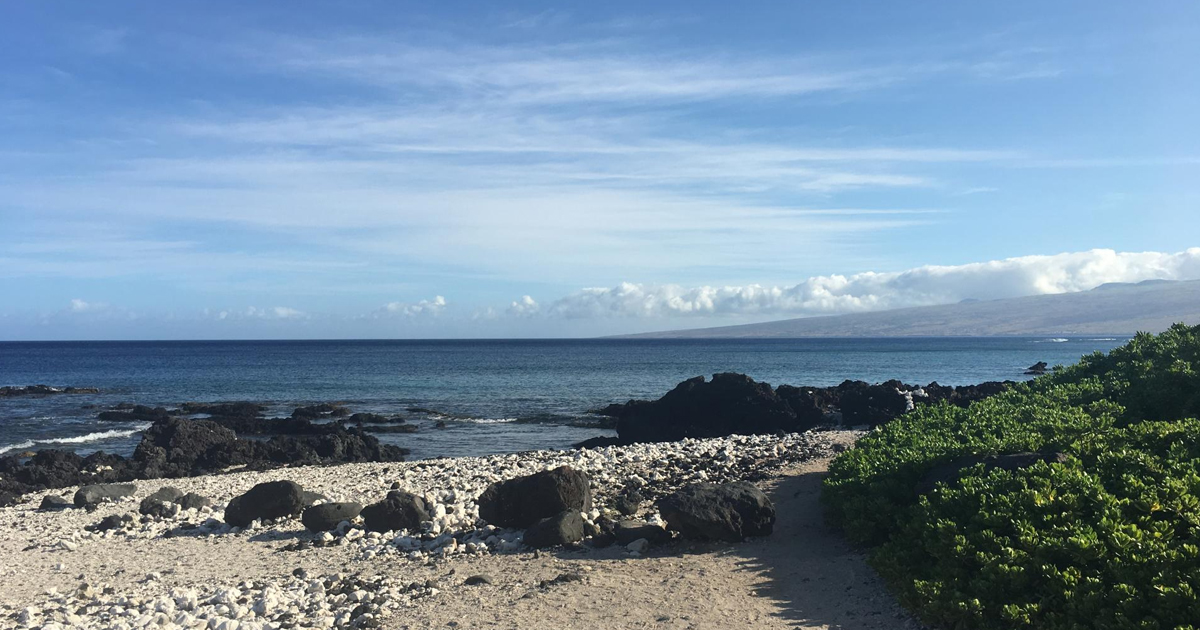 Holoholokai Beach Park
Located in Mauna Lani Resort next to Fairmont Orchid Hotel, Holoholokai Beach Park is an excellent picnic spot. It is a beautiful black and white rock beach surrounded by trees with plenty of shade, grass lawns, picnic tables, charcoal grills, and stunning ocean views. You can grill your food here and have a larger gathering of people if you wish.
This beach park also gives access to a large petroglyph field that is great for a before or after picnic stroll. Look for the Puako petroglyph trail (30 minutes roundtrip).
The park also offers restrooms and trash cans.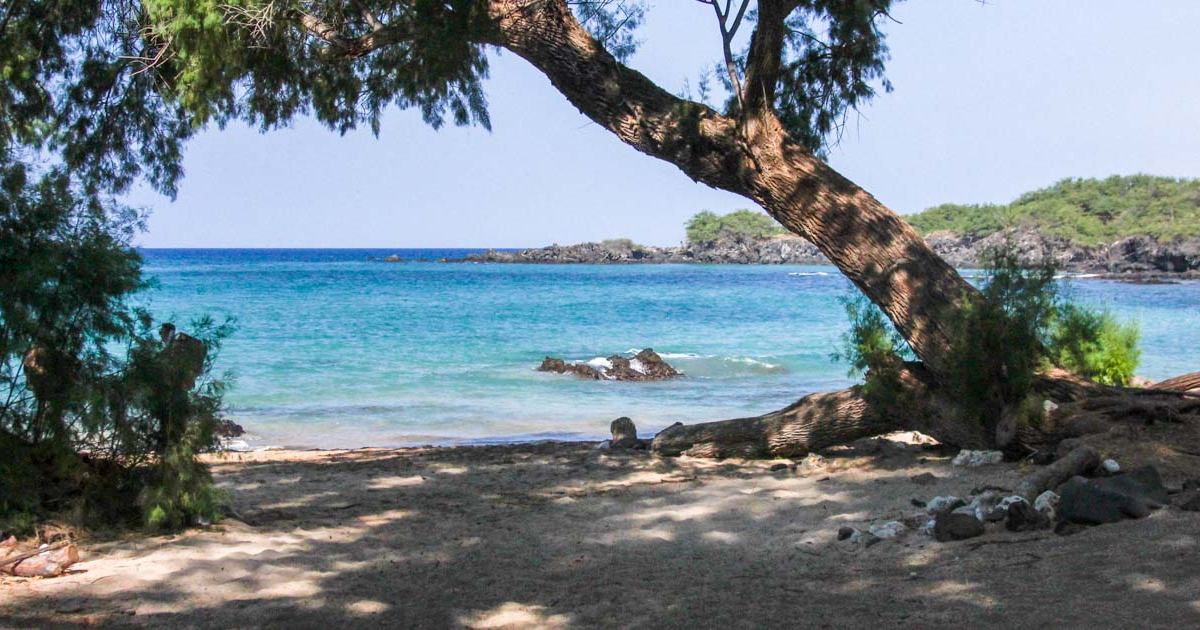 Waialea Beach (Beach 69)
Waialea Beach is one of Big Island's more popular white-sand beaches. Especially during the summer months, because of the sun, shade, and good snorkeling. Waialea Beach is also called "69 beach" because of the number 69 utility pole close to the parking area of this beach.
Waialea beach fronts a small residential area of Puako and is the first right turn after you take the Puako Beach Drive off the highway. The white sand of Waialea beach erodes during the winter due to strong surf but is pristine during the summer. There is plenty of tree cover providing shade and privacy. There are showers, restrooms, and a couple of picnic tables; however, you will be better off just sitting on the sand under the trees.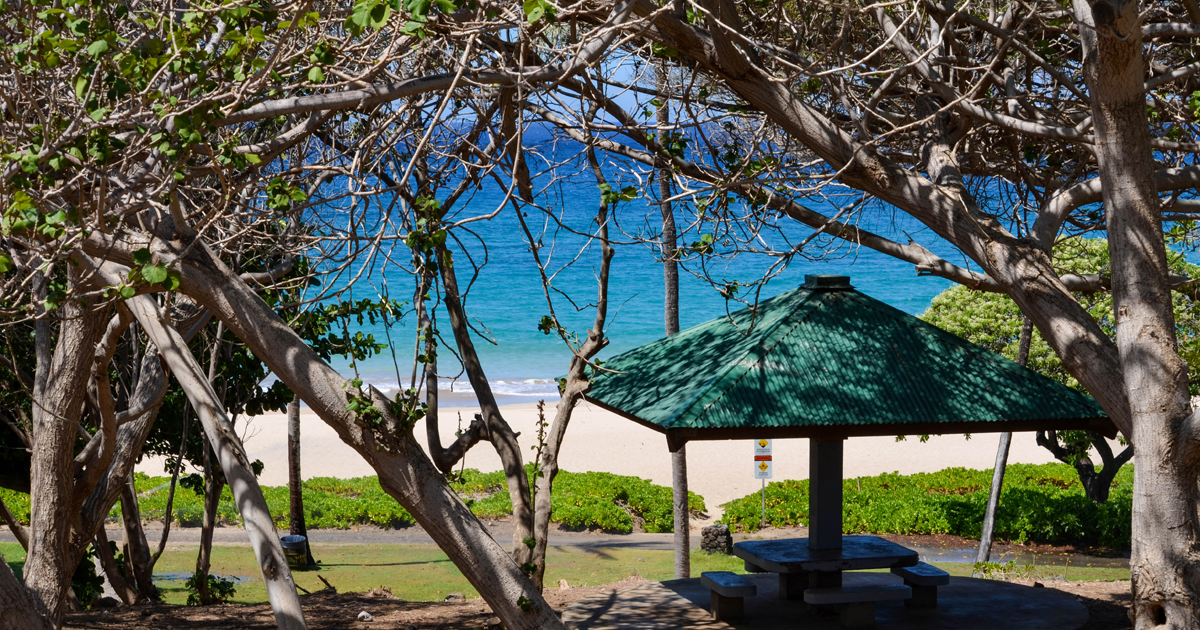 Hapuna Beach State Recreation Area
Hapuna is an expansive, world-famous white-sand beach that was rated the #1 beach in the USA by Dr. Beach this year. We wrote about it in our previous blog posts, and you probably already know how beautiful this place is. It is also an excellent spot for a picnic as it has tables, a large picnic pavilion, and plenty of shade and grass under the trees. Not to mention amazing ocean views and turquoise-blue waters.
Because Hapuna Beach is a state park, there are entrance fees, and you can learn about the particulars on their website.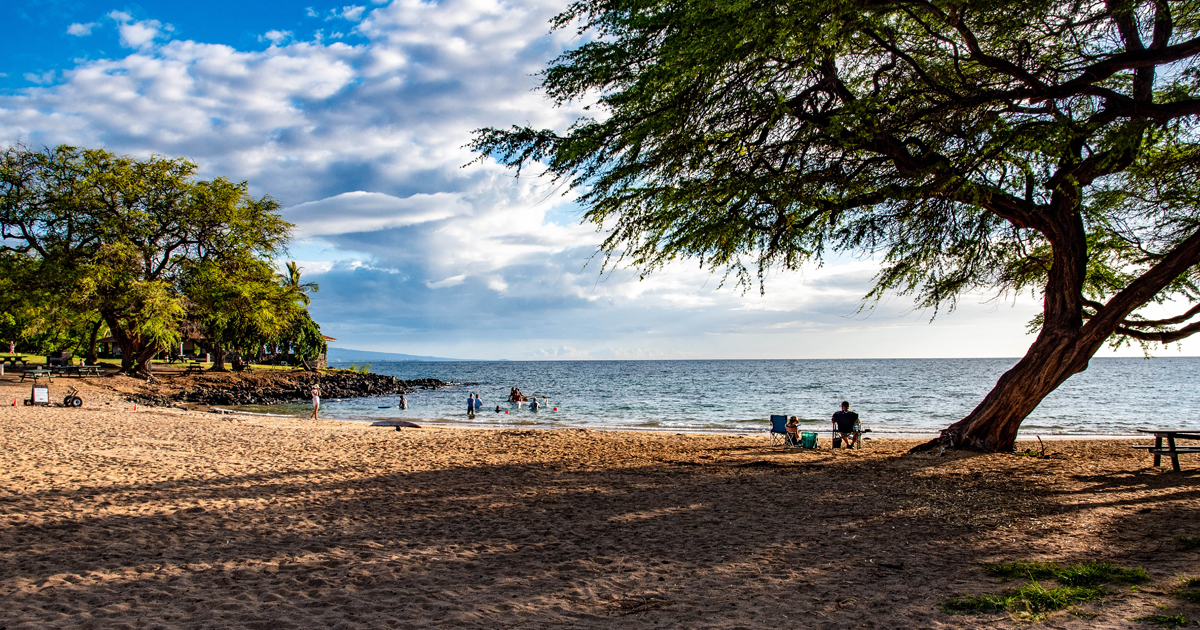 Spencer Beach Park
Located south of Kawaihae Harbor, Spencer Beach Park offers excellent swimming and snorkeling conditions, ample shade under large native trees, and a calm, friendly atmosphere. It is a white-sand beach, and the water near the shore is shallow and an excellent playground for kids.
The park is ideal for weekend picnics as there are many facilities, including a large picnic pavilion with tables and electrical outlets. You will also have access to several charcoal grills if you consider cooking there.
If you are up for a walk, consider going to the adjacent Pu'ukohola Heiau, which was built by King Kamehameha I in 1790-91. Another ancient temple site is situated a short walk to the north – Mailekini Heiau – located on Pelekane Beach, which is considered a sacred area.
It may get a bit crowded during weekends and holidays, so enjoying it on the weekdays is best. And when you are on vacation, every day is a holiday!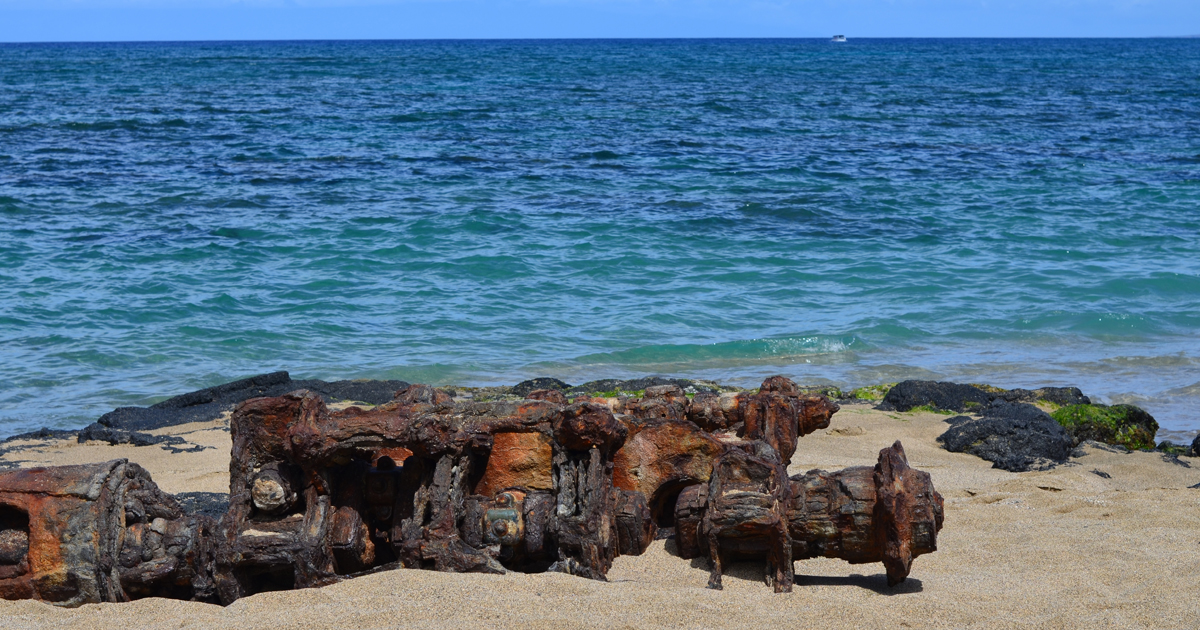 Shipwreck Beach
This beach is Waikoloa's best-kept secret. Located at the Waikoloa Beach Resort, this pristine, white-sand, wild beach is one of the best spots to enjoy the ocean, peace, and serenity.
It takes a little bit of hiking to get there, but nothing difficult. If you go to the Anaeho'omalu Beach (A-Bay) at the resort, turn left upon entering the beach and walk south along the shore for about 15 minutes. Once you pass the trees, you will see pockets of white sand surrounded by greenery and then an old rusted engine sitting on the beach (hence the name). You can find plenty of spots under the trees in the shade or out in the sun. The beach is rustic and natural but stunningly beautiful and peaceful. Few people go there so you can have a very relaxing and private picnic.
Whichever spot you choose, be sure to bring plenty of water, sun protection, and your camera to capture all the beauty – it will be a picnic to remember!
Happy Memorial Day!

Save on your Hawaii vacation rental
Remember, you can always save 10% on your vacation rental when you book direct with us and mention "Aloha escape" in your reservation.
We hope to see you soon – a hui hou!