Are you visiting Hawaii for Father's Day? There are so many fun things to do to celebrate the father figure in your life. Sometimes, the best gifts are exciting and memorable experiences rather than physical ones.
If you plan to visit the Big Island in June, here are all the fun ways to spend Father's Day in Hawaii this year!
With so many adventurous activities in Hawaii, there is something for every father to enjoy. Here are some of the best ways to spend Father's Day in Hawaii!
Ziplining
Ziplining is definitely a fun adventure, and if your dad has a bit of a daredevil in him and is not afraid of heights, that will be an experience to remember. We recommend booking a Zipline Adventure tour with Hawaii Zipline Tours, the #1 zipline tour in Hawaii as voted by Hawaii Magazine's Best of the Best Awards. You can ride seven amazing ziplines with awe-inspiring landscape and ocean views on a working agricultural farm on the historic Hamakua Coast on the island's east side. Soar high above and over our private 250ft Kolekole waterfall! Kolekole Falls is just downstream from the Famous Akaka Falls. Learn about Hawaii Islands' flora, fauna, and culture on this thrilling Big Island zipline adventure. For more info on booking a tour, visit the company's website.
Fishing
If you are looking for a more relaxing time, take your father to go fishing. In Hawaii, you will see plenty of fishing poles lined up all along the beach. You can fish with a pole or book a charter fishing tour and venture out for some deep-sea fishing. Ahi tuna, marlin, or ono are usually abundant in Big Island's waters. Even if you don't catch anything, it is still a relaxing activity for many dads.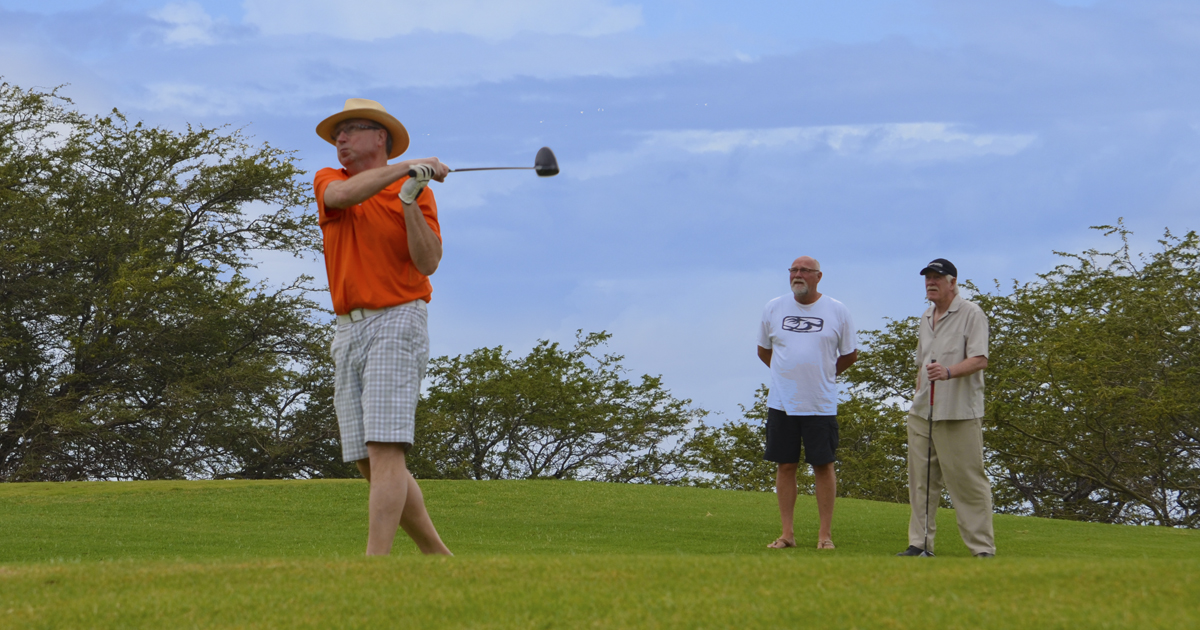 Golfing
Golfing in Hawaii is an incredibly unique experience that many dads would love. You'll find a few world-class golf courses at Kohala Coast's resorts, which we covered in one of our previous blogs. Playing some golf with your dad on Father's Day on a beautiful island will make most dads happier than ever before.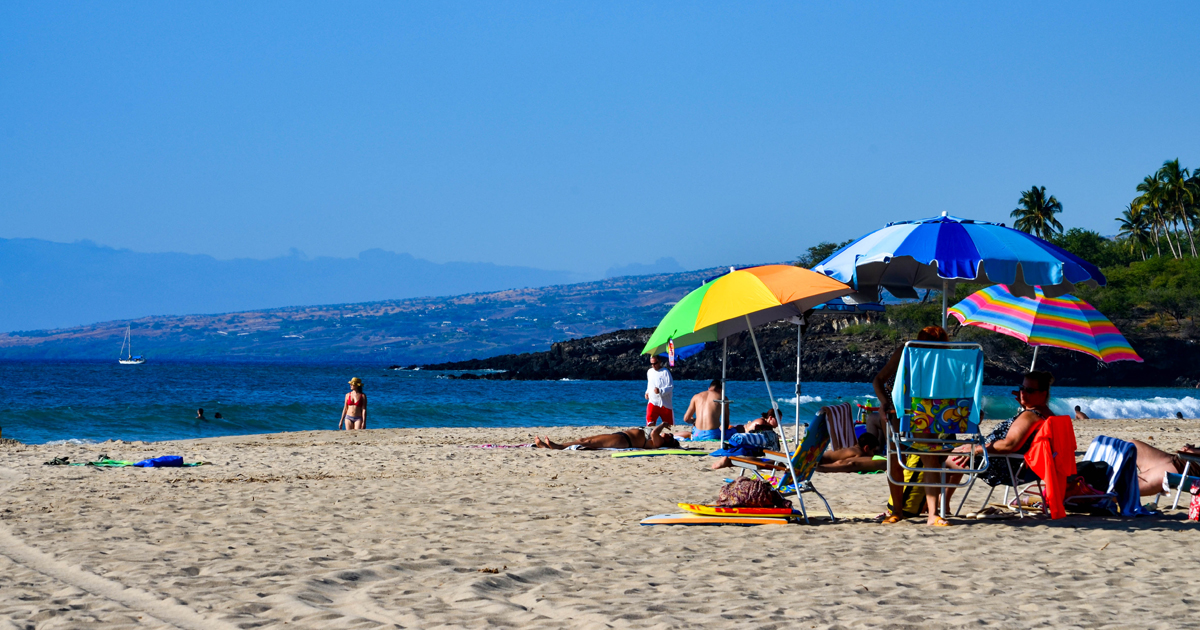 Relax on the Beach
Some dads prefer to relax and enjoy the beautiful beaches in Hawaii. This is a great budget-friendly option that will be just as meaningful. You can fish off the shore, go snorkeling, watch for whales, play beach volleyball or soccer, or take a nice walk along the ocean. You can rent some paddle boards, bodyboards, kayaks, or surfboards and enjoy playing in the water.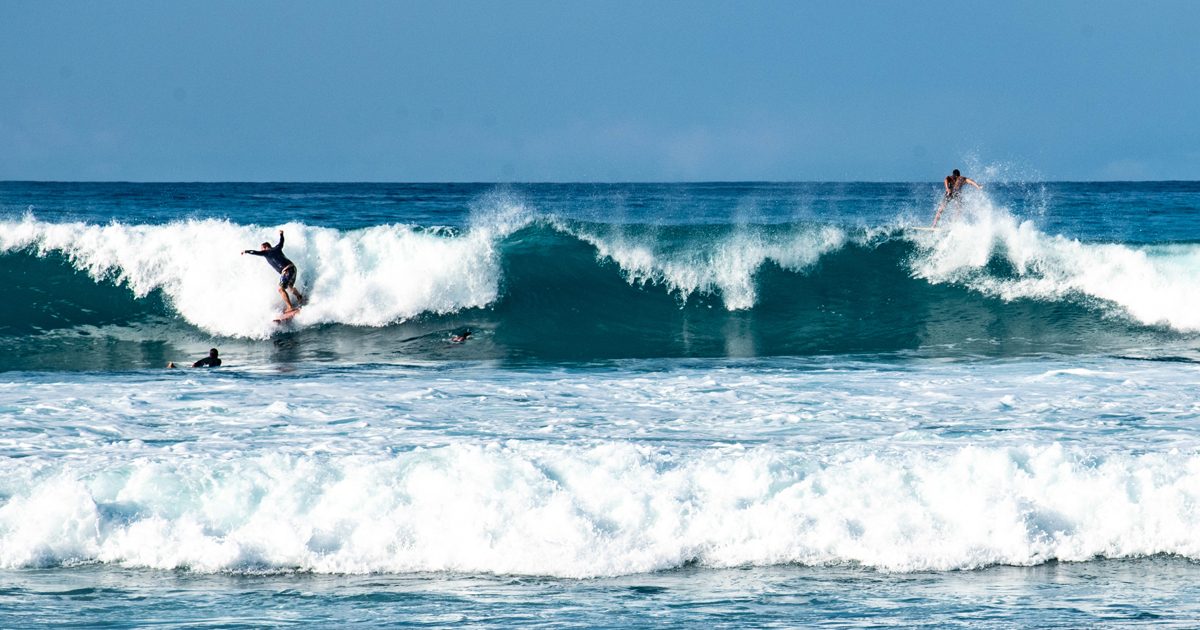 Surfing Lesson
Help your dad learn a new skill by giving him a surfing lesson. Learn how to surf from some of the best surfing teachers. This is a great way to have fun and try something new with your dad. Learn more about booking a surfing lesson here.
Helicopter Tour
Another exciting activity for the adventurous dads, a helicopter tour, will surely give a thrilling ride. See your island from a view unlike any other. You'll get to explore the island and see things you never thought you would. It is a great activity to spend quality time with your dad. We recommend using Blue Hawaiian Helicopters, located next to the Waikoloa Beach Resort. Their Big Island helicopter tours will take you on epic sightseeing adventures—from the steep coastal cliffs and ancient settlements of the Waipio Valley to the jaw-dropping lava fields of Hawaii Volcanoes National Park. Learn more on their website www.bluehawaiian.com.

Save on your Hawaii vacation rental
Remember, you can always save 10% on your vacation rental when you book direct with us and mention "Aloha escape" in your reservation.
We hope to see you soon – a hui hou!