The Big Island of Hawaii is a dream destination for many travelers, known for its stunning landscapes, rich cultural heritage, and diverse activities. While it's true that Hawaii can be an expensive place to visit, with some careful planning and budget-conscious choices, you can enjoy a memorable vacation without breaking the bank. In this guide, we'll walk you through the steps to plan a budget-friendly vacation on the Big Island of Hawaii.
Set a Realistic Budget
The first and most crucial step in planning a budget-friendly vacation is to set a realistic budget. Take some time to figure out how much you can comfortably spend on your trip, factoring in expenses like flights, accommodation, food, activities, and souvenirs. Make sure your budget includes a buffer for unexpected costs, as well as a bit of extra cash for indulgences you can't resist.
Travel During the Off-Peak Season
One of the most effective ways to save money on a trip to Hawaii is to travel during the off-peak season. The Big Island tends to be less crowded, and you'll find better deals on flights and accommodations if you avoid the busiest times, such as summer and major holidays. Consider visiting in the spring (mid-April – May) or fall (September – mid-October) to take advantage of lower prices and a more peaceful atmosphere.
Book Flights Strategically
Airfare can be a significant portion of your travel expenses, so it pays to be strategic when booking flights to the Big Island. Here are some tips:
Use Fare Comparison Websites: Use websites like Google Flights, Skyscanner, CheapTickets, or Kayak to compare prices from different airlines and booking platforms.
Check Southwest Website: Southwest Airlines now fly to Hawaii from the mainland, but you won't find them on the fare comparison websites mentioned above. It is well worth checking their website for flight fares, which are often much cheaper than anywhere else. For example, sometimes they offer flights from California to the Big Island for as low as $99 per person.
Be Flexible with Dates: If possible, be flexible with your travel dates. Sometimes, flying a day or two earlier or later can result in significant savings.
Sign Up for Fare Alerts: Set up fare alerts for your preferred travel dates and destinations to get notified when prices drop.
Choose Affordable Accommodations
Accommodation is another major expense to consider. While luxury resorts abound on the Big Island, there are budget-friendly options available as well:
Hostels: Consider staying in a hostel if you're traveling on a tight budget. Many hostels offer clean and comfortable accommodations at a fraction of the cost of hotels.
Vacation Rentals: Vacation rentals are the best accommodation option. Not only will you save on a rental compared to a hotel, you will have a full kitchen and be able to make your own meals, thus saving on food. And food prices are high in Hawaii! Kohala Coast Properties offers many vacation rentals in the resorts so you can have the best of both worlds: privacy of your own place and access to all the luxury resort amenities, nearby beaches, and attractions. These can be particularly budget-friendly for groups or families.
Camping: If you're an outdoor enthusiast, you can save even more by camping. Hawaii has some beautiful campgrounds where you can experience the island's natural beauty up close.
Book in Advance: Regardless of your choice, booking your accommodation well in advance can help you secure better rates.
Cook Your Own Meals
Dining out can quickly add up, especially in Hawaii. And that does not only refer to dinners. For example, a breakfast buffet at the Hilton may cost you as much as $40 per person. To save money on food, consider cooking your own meals when possible:
Choose Lodging with Kitchen Facilities: If you're staying in a vacation rental or hostel, opt for accommodations with kitchen facilities. This will allow you to prepare your own breakfasts, lunches, and even dinners. All of our vacation rentals come with fully equipped kitchens with all the dishes, utensils, and appliances you need. Not only will that allow you to save money on food but also to eat healthier, especially if you have any special dietary requirements.
Shop Locally: Visit local farmers' markets and grocery stores to buy fresh produce and other essentials. You'll save money and get a taste of the local flavors. When first arriving on the island, consider stopping by Kona Costco on the way from the airport to stock up on groceries and other necessities. It is also helpful to avoid the stores inside the resorts and shop where locals shop instead. For example, consider KTA Superstore in Waikoloa Village if you are staying in one of the resorts.
Picnicking: Enjoy meals outdoors by packing picnics and taking advantage of the island's scenic spots.
Occasional Dining Out: While cutting down on restaurant expenses is a good idea, don't deprive yourself entirely. Set aside a budget for a few special dining experiences.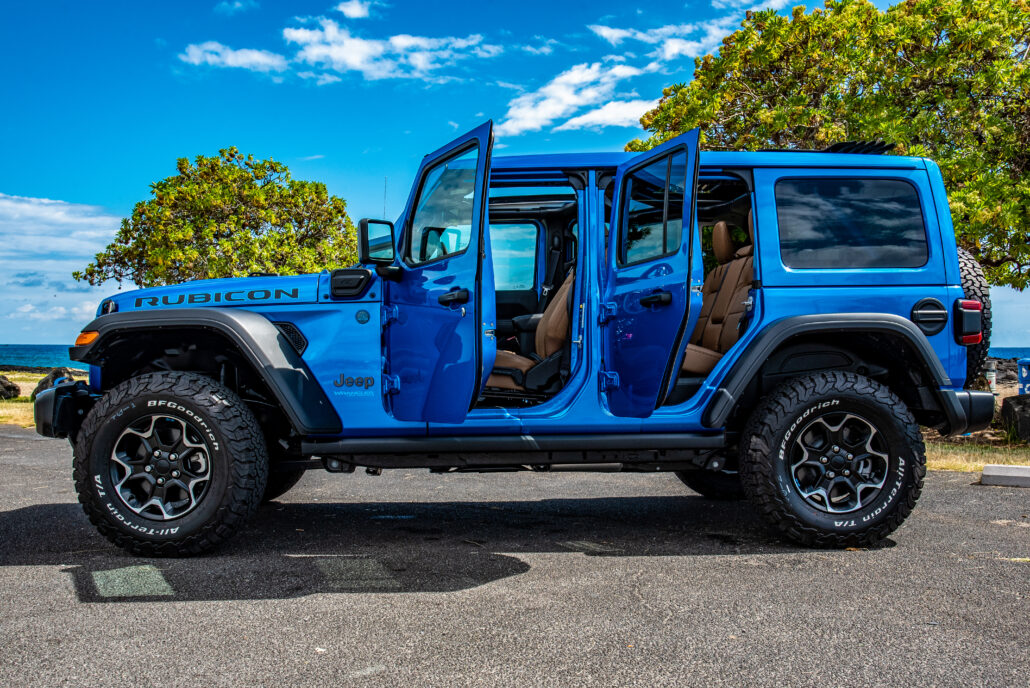 Rent a Car
While renting a car can be expensive, doing so on the Big Island is worthwhile. The island is Big, and you will need a car to pretty much do anything here. Taxis and Uber are quite expensive and not always readily available, so renting a car is a must! That being said, you can shop around and find the best deal for your needs. Don't only look at the big car rental companies, though. Check out sites like Turo.com or even local Craigslist for better deals.
Prioritize Free or Low-Cost Activities
The Big Island offers plenty of activities that will be manageable for your budget. Here are some ideas:
Beach Days: The island has beautiful beaches that are free to access. Spend your days swimming, sunbathing, and snorkeling.
Hiking: Explore the island's diverse landscapes by going on hikes. Many trails, including those in Hawaii Volcanoes National Park, are free to access.
Cultural Experiences: Attend free or low-cost cultural events and festivals to learn about Hawaiian traditions and history.
Scenic Drives: Take scenic drives like Saddle Road and the Hamakua Coast for breathtaking views without any cost.
Stargazing: The Big Island is renowned for its stargazing opportunities. Head to a designated stargazing spot, like the Mauna Kea Visitor Information Station, for a mesmerizing experience.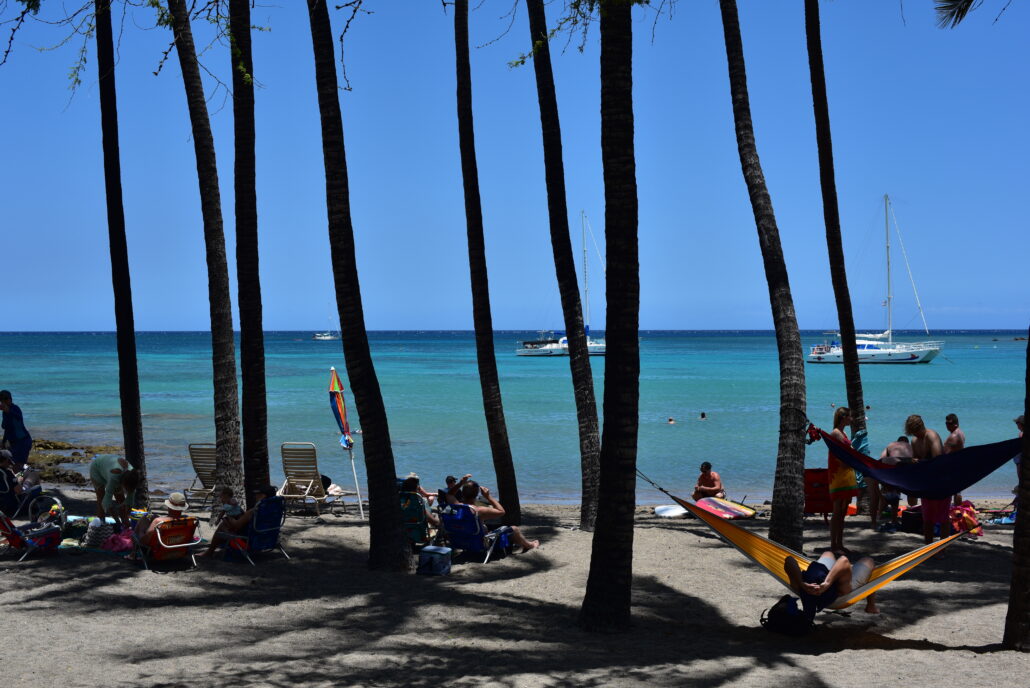 Look for Discounts and Coupons
Before you go on your trip, do some research to find discounts and coupons for activities, tours, and attractions on the Big Island. You can often find deals on websites like Groupon, and some tour operators offer discounts for booking in advance or for groups. Also, check with your accommodation, as they may have partnerships with local businesses that can save you money.
Consider Volunteering or Work Exchanges
If you plan an extended stay on the Big Island, consider looking into volunteer opportunities or work exchanges. Some organizations offer free accommodation and meals in exchange for a few hours of work per day. It can be a great way to immerse yourself in the local culture and save money on lodging and food.
Plan Your Itinerary Wisely
To maximize your budget-friendly vacation on the Big Island, plan your itinerary wisely:
Cluster Activities: Group activities in the same region to reduce travel time and expenses.
Avoid Rushing: Don't try to cram too much into your schedule. Take your time to enjoy each experience fully.
Use Travel Apps: Utilize travel apps to find the quickest and most cost-effective routes to your destinations.
Purchase Travel Insurance
While spending money on insurance when trying to save may seem counterintuitive, travel insurance can be a lifesaver if unexpected events disrupt your plans. It can cover trip cancellations, medical emergencies, and lost baggage, giving you peace of mind during your vacation.
Be Mindful of Souvenirs
Souvenirs can be tempting, but they can also eat into your budget. Be selective about what you buy, and consider shopping for souvenirs at local markets and shops where prices may be more reasonable than those in tourist areas.
Stay Safe and Healthy
Lastly, prioritize your health and safety to keep your budget in check. Avoid unnecessary medical expenses by taking precautions such as using sunscreen, staying hydrated, and following local guidelines and recommendations.
In conclusion, a budget-friendly vacation on the Big Island of Hawaii is entirely achievable with careful planning and smart choices. By setting a realistic budget, finding affordable accommodations, cooking your own meals, prioritizing free activities, and using discounts, you can enjoy the beauty and culture of Hawaii without breaking the bank. Remember that the most memorable experiences often come from immersing yourself in the local culture and exploring the natural wonders of the island, which don't have to cost a fortune. With these tips, you'll be well on your way to an affordable and unforgettable Hawaiian adventure.
Hungry for a trip to Hawaii? Start planning your next journey by exploring our website. We can help you find the perfect vacation rental, whether you're looking for a cozy studio for two, a spacious single-family unit, or a luxurious villa for a large group. With our enhanced cleaning protocols and lots of ability to distance, you and your family can feel safe and relaxed while enjoying your vacation. Remember, you can always save 10% on your vacation rental when you book direct with us and mention "Aloha escape" in your reservation. Also, be sure to visit our blog for more information and ideas on things to do and see on your Hawaii vacation.
FALL SPECIAL FOR ALL OUR RETURNING GUESTS ONLY: 7TH NITE FREE! (only September and October, and must mention you are a returning guest. Certain Mauna Kea resort villas may not apply)
In addition, we offer a $125 cleaning credit for September and October.
And since keeping our communities and our guests safe is our top priority, we ask everyone to follow recommended safety protocols.
Safe travels, and we hope to see you soon!
For special longer stay rates, visit our website, choose a few condos you would like to stay in, and email your request to info@kohalavacationrentals.com.
From your ohana at Kohala Coast Properties – Ken, Alice, Geoff, and Michelle