The Best Places for Mother's Day Brunch on the Big Island
Mother's Day is right around the corner, and if you are planning to be on the island with the mothers in your life, you are probably wondering how to celebrate it. Of course, a traditional Mother's Day brunch is always a good option, and what can be a better place to do it than in Hawaii! The Big Island offers many brunch events where you can enjoy fresh local foods in a beautiful tropical setting and a relaxed atmosphere.
Kohala Coast luxury hotels and resorts usually host the best culinary events on the island, including Mother's Day brunches. However, you may find that these events are not advertised and often are not even mentioned on restaurants' websites. That is because they are always in high demand and typically sell out pretty quickly. Therefore, we highly recommend making reservations well in advance by calling a restaurant or resort and provide their info in this blog post.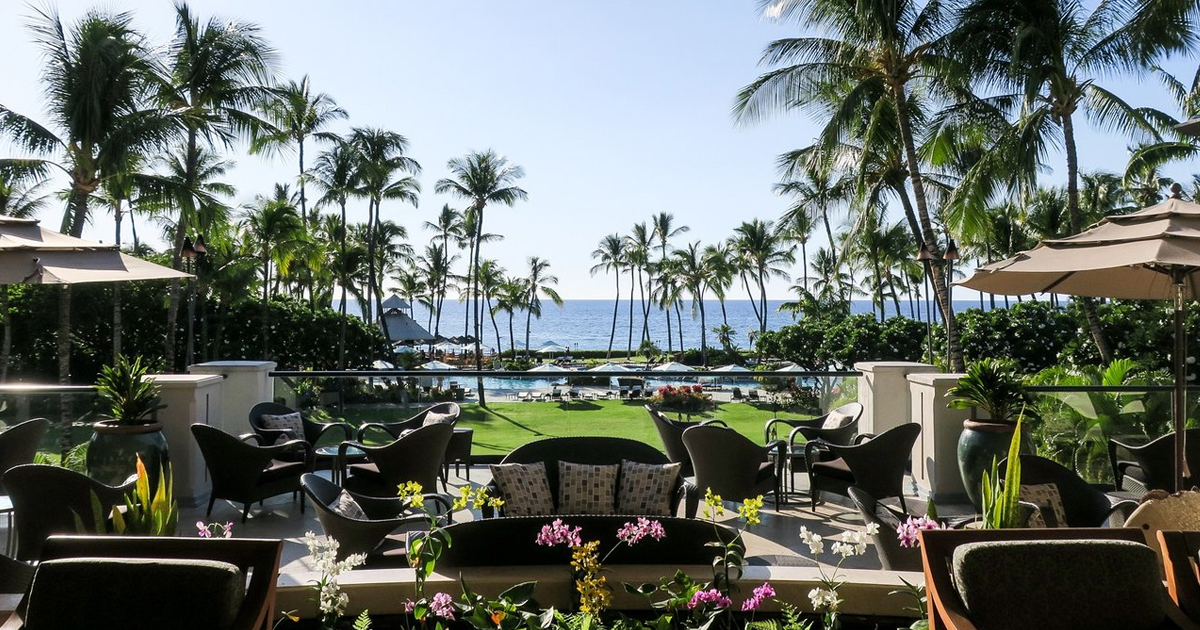 Orchid Court at Fairmont Orchid Hotel
Fairmont Orchid is a luxury resort and spa located in the beautiful Mauna Lani Resort. It is surrounded by 32 oceanfront acres of lush tropical gardens, cascading waterfalls, and a tranquil white sand beach and lagoon, and it is worth exploring on its own if you haven't been there yet.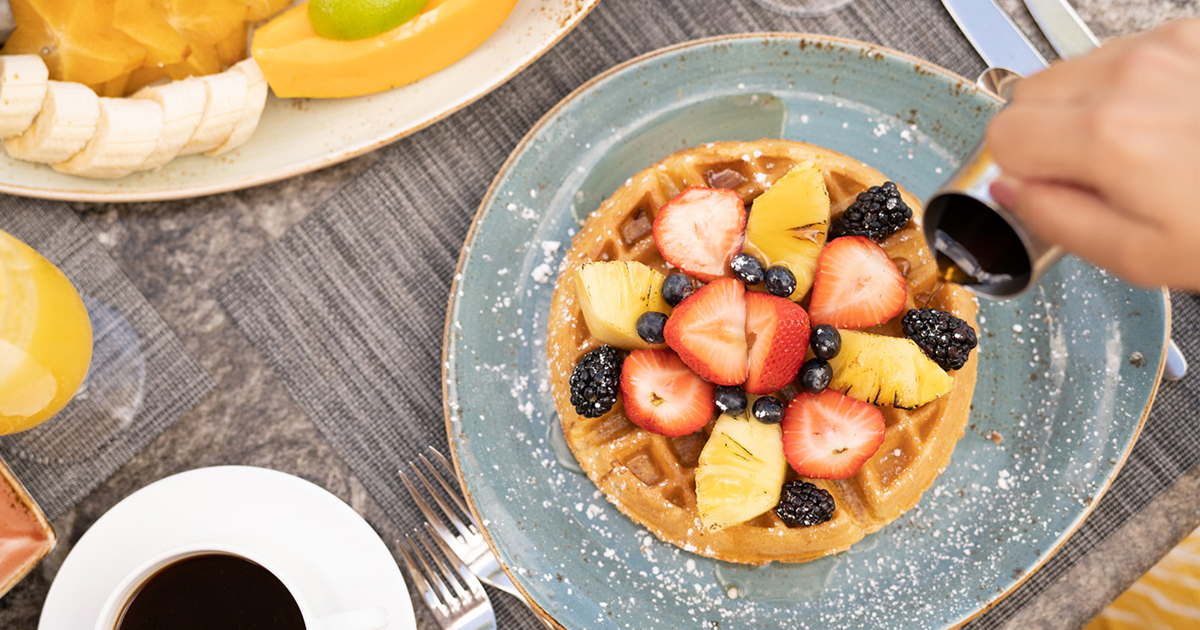 Fairmont will be offering a buffet-style Mother's Day Brunch at the Orchid Court Restaurant from 11 am till 2 pm. You can sip mimosas and savor a wide selection of island-inspired fare, including local fruit and fresh seafood. Though they have not shared their special menu for Mother's Day with us, Fairmont's cuisine never disappoints. The cost is $95 per adult and $45 per child, and reservations are required. Call 866-540-4474 to learn more and to reserve your spot.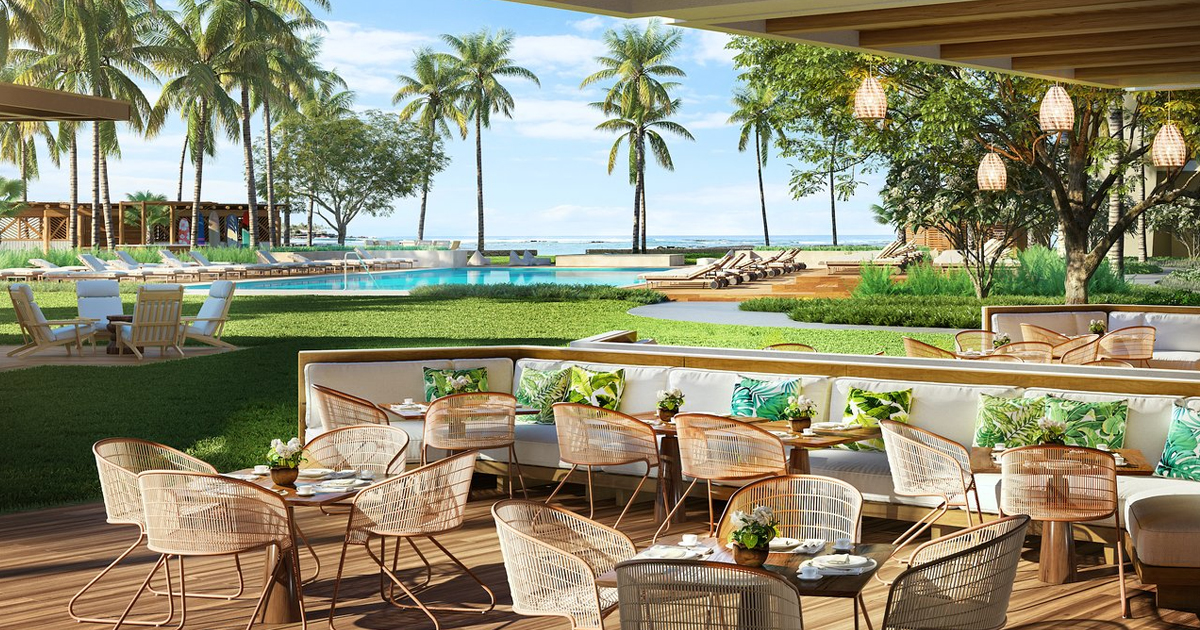 Halani at Mauna Lani Resort
Another hidden jewel within Mauna Lani Resort is Halani Restaurant and Bar. This year's Mother's Day, they offer a culinary showcase buffet featuring hosted champagne stations, locally-sourced raw bars, grill, seafood, omelets, fresh-baked desserts, and custom flower arrangements made for soulful celebrations dedicated to Mom.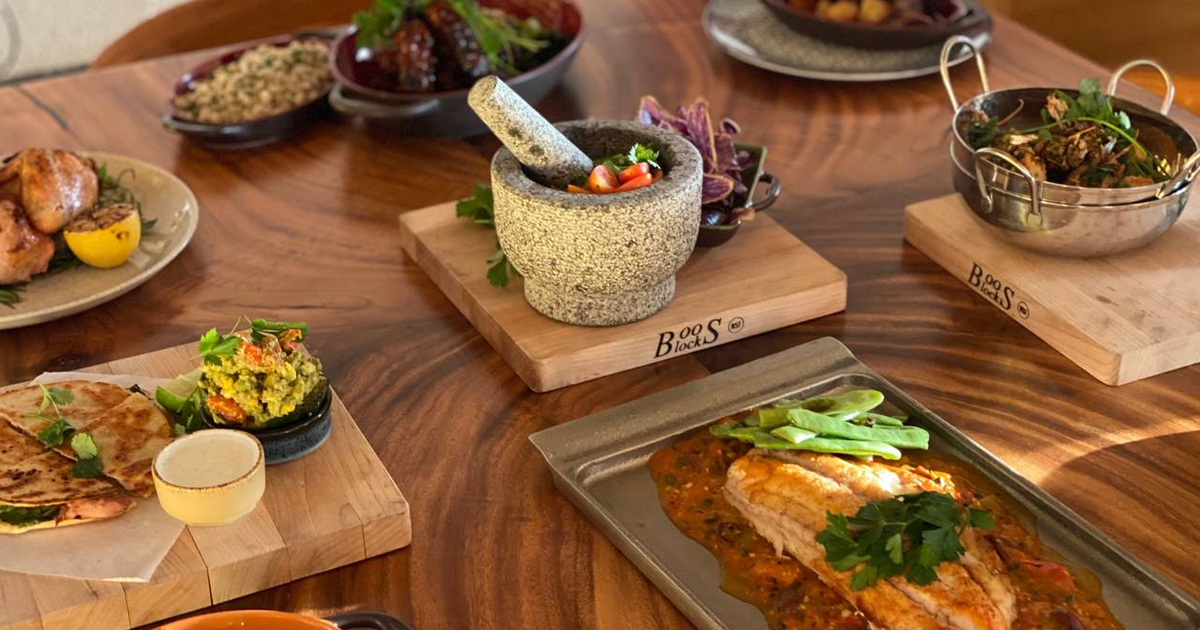 The brunch is scheduled from 11 am till 2:30 pm. Reservations are required, and the cost is $150 per adult and $75 per child. Learn more about the restaurant on their website or call 808-885-6622 to make a reservation.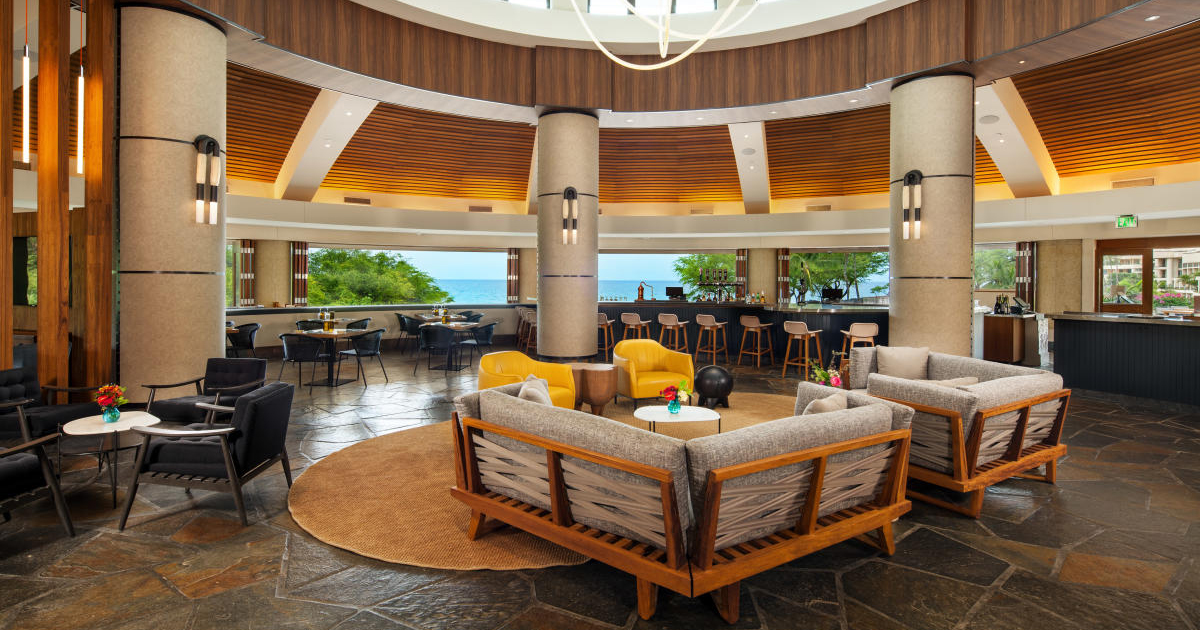 Meridia at Westin Hapuna Beach Resort
Meridia Restaurant is located at the Westin Hapuna Beach Resort. They offer a Mediterranean-inspired menu dedicated to the islands. Usually featuring a charcuterie and crudo bar, brilliant cocktails, and an award-winning global wine list framed by the forever views of Hapuna Beach, Meridia presents innovative cuisine in an unrivaled setting. Hawaii Magazine named them 2019's Best New Big Island Restaurant and The American Culinary Federation – 2018 Restaurant of the Year.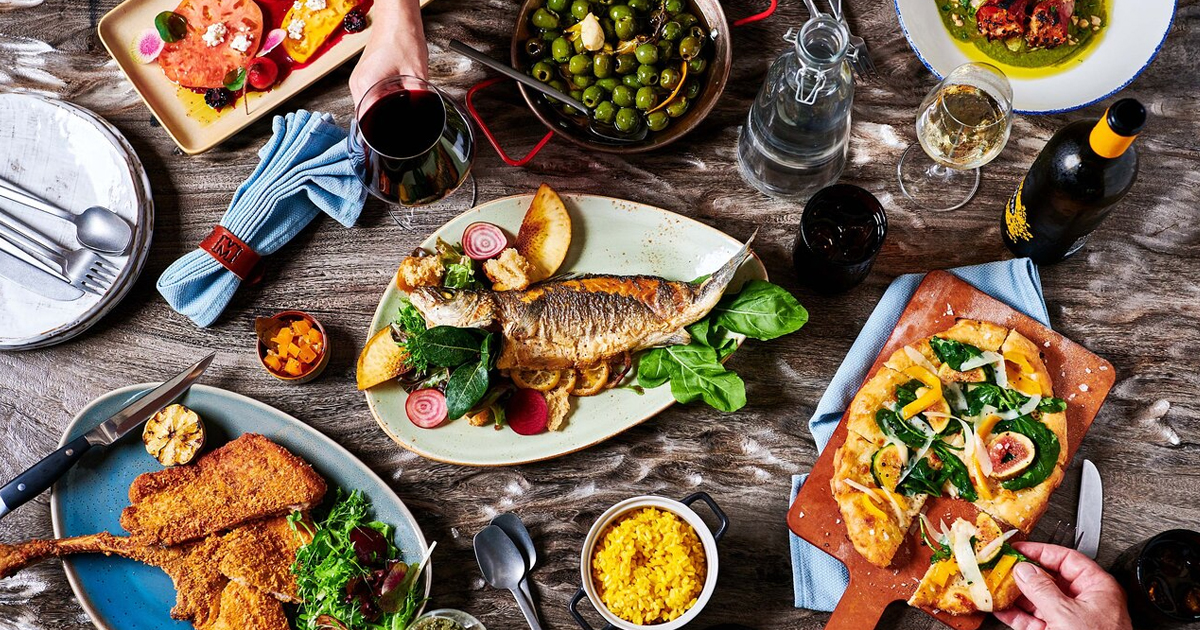 This year Meridia hosts their special Mother's Day Brunch from 10 am till 2 pm. It will be a buffet-style event with an expansive menu including crab legs, prime rib, desserts, and many more delicious fares. The costs are $95 per adult and $45 per child (5-12 years old). Meridia's special brunches are usually in high demand, so we highly recommend making your reservations as soon as possible. Call 808-880-1111 to reserve your spot.
If you didn't get a reservation, do not despair. There are still great restaurants within the resorts' area where you can treat your Mom to a beautiful lunch and have a great time. Here is a couple of them to try.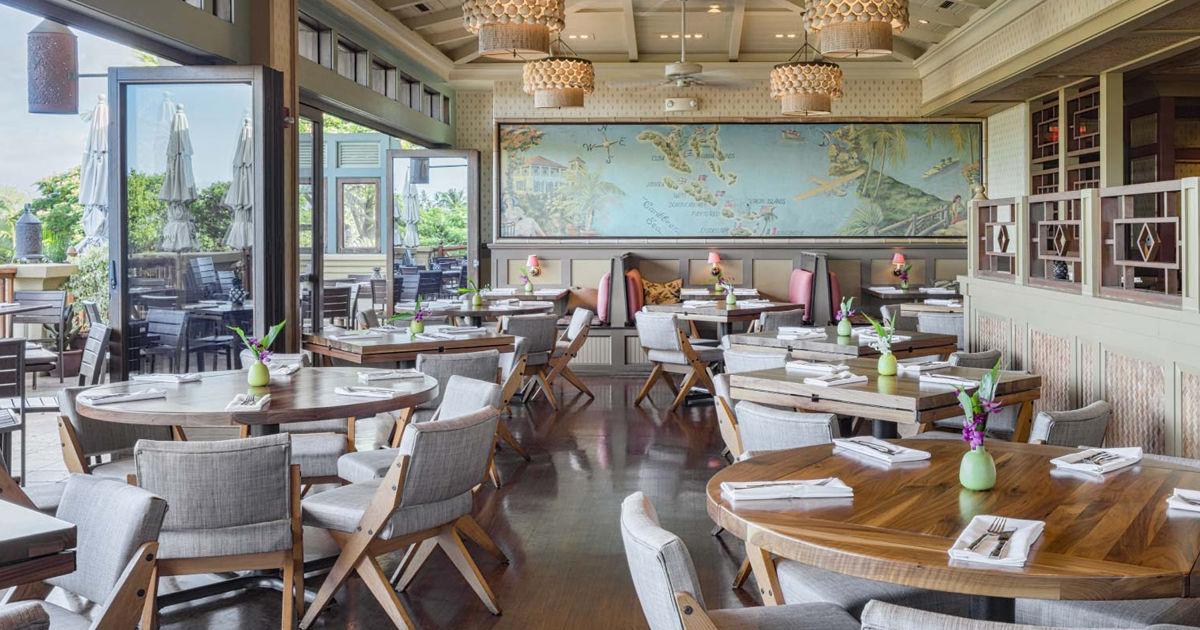 Tommy Bahama Restaurant and Bar
Located at The Shops at Mauna Lani, Tommy Bahama Restaurant and Bar offers plenty of indoor and outdoor seating and a locally-inspired menu. Even though they do not do brunches, the restaurant is open for lunch starting at noon. Indulge in the aloha-inspired flavors of Chef Stennis' fresh local produce and mahi-mahi. A must-try is their World-Famous Coconut Shrimp and Pina Colada Cake, which are quite amazing. Reservations are recommended, but walk-ins are welcome. Learn more about their menus on their website.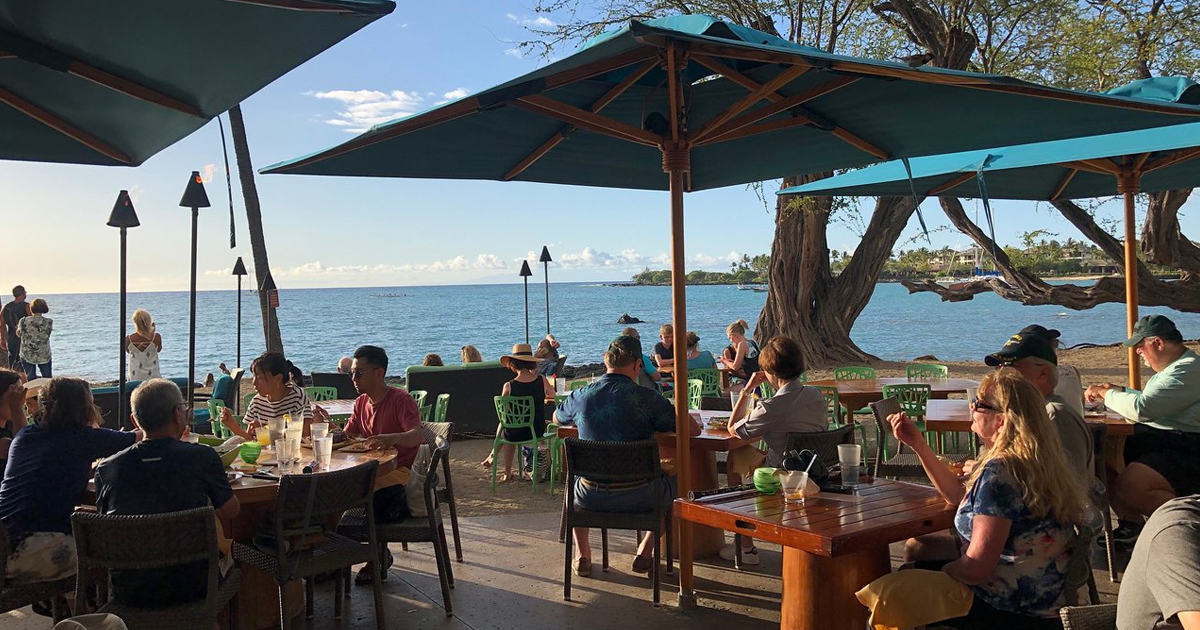 Lava Lava Beach Club
Lava Lava Beach Club is a beach-front restaurant situated at the Anae'hoomalu Beach at the Waikoloa Beach Resort. You couldn't ask for a better setting for a casual lunch in Hawaii. You can have lunch on the beach with the sand between your toes, relax and enjoy breathtaking ocean views. The restaurant offers a Hawaiian-inspired menu featuring locally-sourced fresh fish, meats, produce, and excellent tropical cocktails. They do not take reservations, and seating is on a first-come, first-serve basis. Lunch starts at 1 pm. You can find more information on their website.
We hope you will have a wonderful Mother's Day in Hawaii, and we wish all of you, mothers out there, a Happy Mother's Day!

Save on your Hawaii vacation rental
Remember, you can always save 10% on your vacation rental when you book direct with us and mention "Aloha escape" in your reservation.
We hope to see you soon – a hui hou!
https://kohalacoastpropertiesinc.com/wp-content/uploads/2022/04/tropical_fruit_plate_feat.jpg
456
1200
Alice Hughes
https://kohalacoastpropertiesinc.com/wp-content/uploads/2018/02/kohala-coast-retail-properties-big-island-trans2-sm.png
Alice Hughes
2022-04-29 13:50:04
2022-04-29 13:50:04
The Best Places for Mother's Day Brunch on the Big Island