In the idyllic paradise of Hawaii, where azure waters meet lush landscapes, a recent catastrophe has sent shockwaves through the islands and the entire country. The Maui fires have left a trail of destruction, altering not just the physical landscape but also the socio-economic fabric of the region. As the embers settle and the community comes together to rebuild, it's imperative to understand the implications for Hawaii's vital tourism industry and how the neighboring Big Island, home to the Kohala Coast Properties, stands united with the victims.
Standing in Solidarity: Our Support
In times of crisis, unity and support become pillars of strength for affected communities. We extend our heartfelt condolences to the victims of the Maui fires. The devastation caused by these fires has been deeply felt, and our thoughts and hearts go out to those who have lost their homes, businesses, and memories. We stand side by side with you during this challenging period.
Extending a Helping Hand: Donation Information
In times like these, the need for aid is urgent. For those who wish to contribute to the recovery efforts, here are some ways you can extend a helping hand:
Monetary Donations: Many reputable organizations collect monetary donations to support the victims. These funds will go towards providing essential supplies, temporary housing and aiding in the rebuilding process. Every little bit counts and your generosity can make a significant impact. Here are some links to great places to donate to:
Supply Drives: Local initiatives are often organized to gather essential supplies such as clothing, toiletries, and non-perishable food items. Donating these items can provide immediate relief to those displaced by the fires.
Volunteer Efforts: If you can offer your time and skills, consider volunteering with relief organizations. Your efforts could involve distributing supplies, providing emotional support, or assisting in clean-up operations.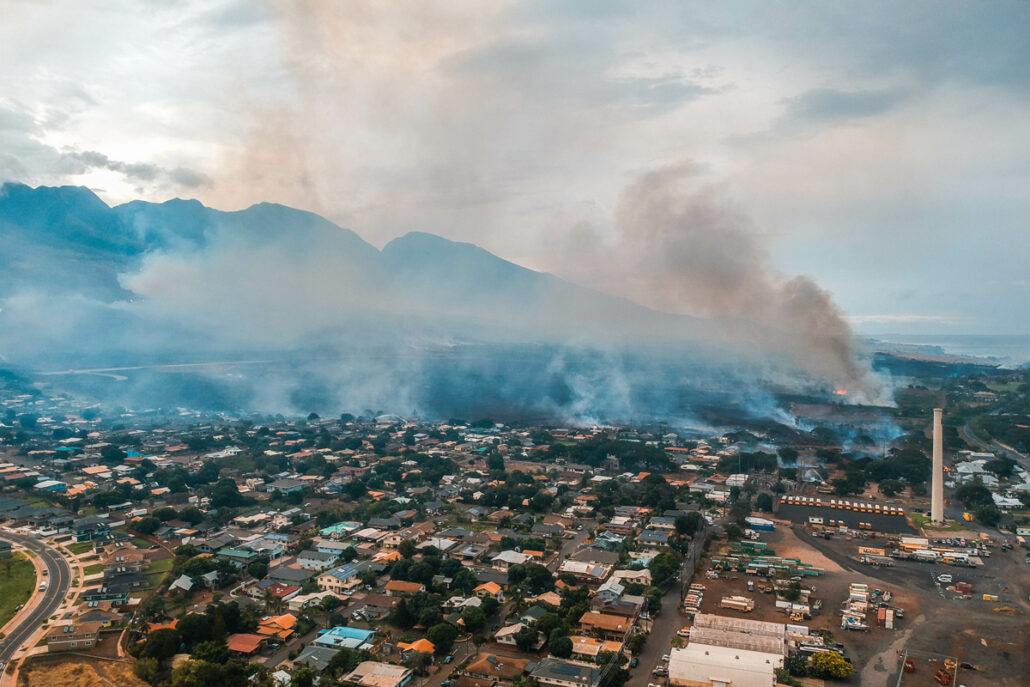 Unpacking the Tragedy: The Maui Fires
The recent Maui fires have reminded us of the fragile coexistence between nature and civilization. Wildfires, often exacerbated by factors like drought, strong winds, and high temperatures, have the potential to turn picturesque landscapes into charred expanses in a matter of hours. The Maui fires have caused extensive damage to ecosystems, homes, and infrastructure, affecting the livelihoods of both residents and businesses.
According to the latest update from the Hawaii Tourism Authority, Gov. Green reaffirmed that travel outside West Maui and other Hawaiian islands is safe.
The update continues that "In alignment with Governor Green, the Hawai'i Tourism Authority urges visitors to refrain from going to West Maui (including Lāhainā, Nāpili, Kāʻanapali, and Kapalua) as a means of respect to the people and places that have been lost in Lāhainā during this devastating tragedy.
The August 13 emergency proclamation remains in place, with all nonessential travel to West Maui being strongly discouraged through August.
The impacted area of Lāhainā remains off-limits to the public as the search and recovery efforts continue.
We encourage travelers to consider visiting other areas of Maui (including Kahului, Wailuku, Kīhei, Wailea, Mākena, Pāʻia, and Hāna) or other islands such as Kauaʻi, Oʻahu, Lānaʻi, Molokaʻi, and Hawaiʻi Island".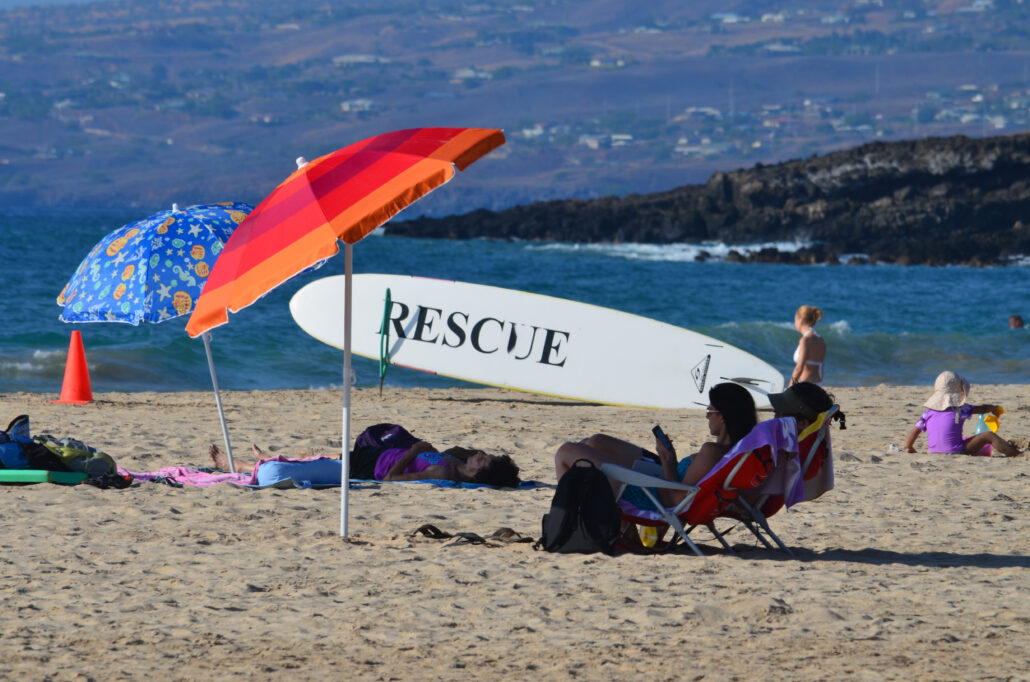 Impact on Hawaii Tourism
Hawaii's tourism industry is the lifeblood of its economy, contributing significantly to jobs, revenue, and cultural exchange. The aftermath of the Maui fires has raised concerns about the impact on tourism across the islands. Potential visitors might hesitate to plan trips due to safety concerns or the perception of widespread devastation. This is where clear communication and accurate information play a crucial role.
Many vacation cancellations were reported on Maui as visitors turned to the other islands instead. While rebuilding Maui will take time, it will eventually come back better than ever for people to enjoy. Until then, other islands will welcome Maui's guests and visitors. We are starting to see an increase in bookings here already as a result of what happened. So if you plan to go to Maui, don't cancel your vacation; go to a different island and enjoy your time there.
The Resilience of the Big Island
While the Maui fires have undoubtedly been devastating, it's important to highlight the fact that not all of Hawaii has been affected to the same extent. Even though the Big Island had minor fires, it remains a destination of stunning beauty and safety. Its unique geography, the vastness of the land, and diverse climate zones provide a buffer against certain natural disasters. Being a much bigger island than Maui, it is not so densely populated and has vast spaces of open land protecting the communities. If you are considering coming to the Big Island, we assure tourists that their experience will be one of tranquility, exploration, and rejuvenation.
Why Choose the Big Island for Your Vacation
Safety and Stability: The Big Island is naturally shielded from certain environmental challenges due to its distinct geography. Its diverse climate zones, from tropical rainforests to sunny beaches, reduce the risk of widespread fires.
Untouched Beauty: The allure of the Big Island lies in its pristine landscapes. The island offers a diverse range of natural wonders, from the otherworldly landscapes of Hawaii Volcanoes National Park to the breathtaking shores of Hapuna Beach.
Cultural Richness: Immerse yourself in the authentic Hawaiian culture by exploring local traditions, arts, and cuisine. The Big Island's strong connection to its heritage provides a unique and enriching experience.
Community Resilience: The Big Island community has repeatedly proven its ability to come together in the face of challenges. The spirit of unity and support is palpable, creating an environment of warmth and welcome.
The Maui fires have left an indelible mark on Hawaii's landscape and its people. However, the spirit of resilience burns brighter than ever as communities unite to rebuild and restore what was lost. Our solidarity with the victims underscores the importance of standing together in times of crisis. As Hawaii navigates the road to recovery, the Big Island remains a beacon of hope, inviting travelers to experience the untouched beauty, cultural richness, and community spirit that define the spirit of Aloha. Your vacation on the Big Island not only offers you an unforgettable getaway but also supports the healing and revival of the Hawaiian spirit.
Get more from your vacation by booking 7 nights and get the 8th night free! 
Mention the words "ENDLESS SUMMER" to our reservationist and receive this terrific value on most of our vacation villas!