Top 5 Must-Do Activities on the Big Island of Hawaii
The Big Island of Hawaii is so unique in so many ways. It is the youngest of all Hawaiian Islands; it has 11 of the 13 world climate zones, an active volcano, pristine land, you name it. What truly sets the island apart is that besides the usual blue ocean and beautiful beaches, it offers you incredible experiences that you will not find anywhere else. We include them in our top 5 list of must-do activities on the Big Island below. They will make your trip so much more memorable!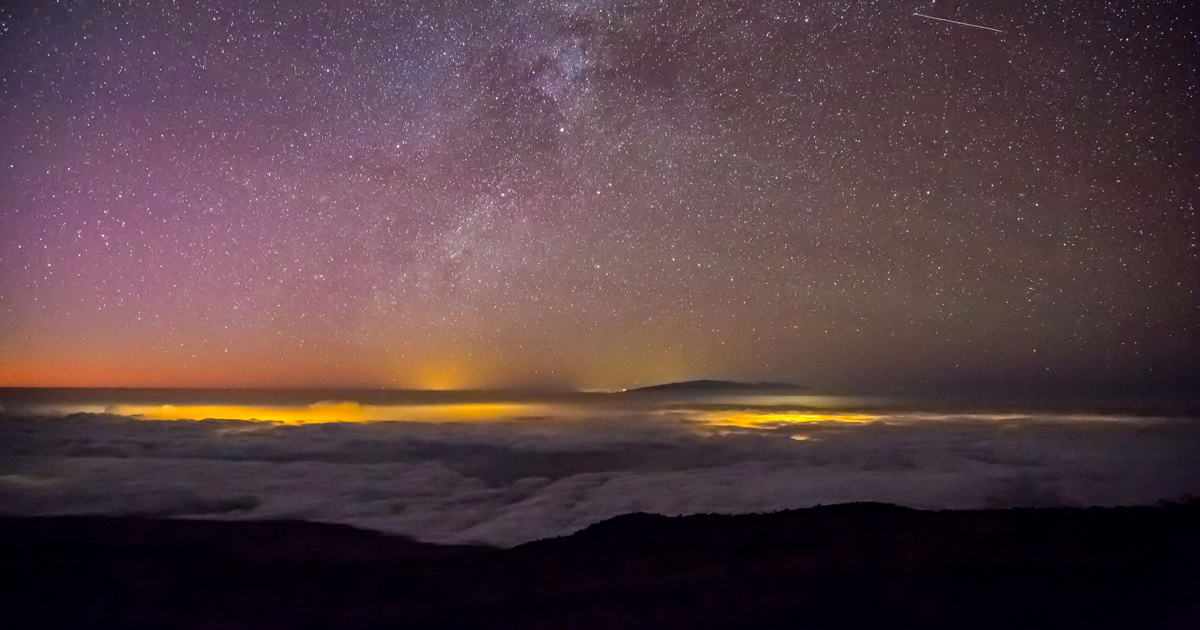 1.
Visit the Mauna Kea Summit
The Big Island of Hawaii is one of the prime spots on earth for stargazing. You'll be amazed at how close and clear the stars appear. The best place to do it is the Mauna Kea Summit which is the reason it is home to many world-class telescopes and observatories. Start by watching a beautiful sunset from the top of the mountain, then come down to the Visitor Center level for stargazing. Provided the sky is clear, this will be one of the most striking scenes you'll ever see in your life. The sky appears white from the countless numbers of stars, and you can even see a swoop of the Milky Way, which is quite stunning. You can drive there by yourself or book a tour (recommended). For information, click here.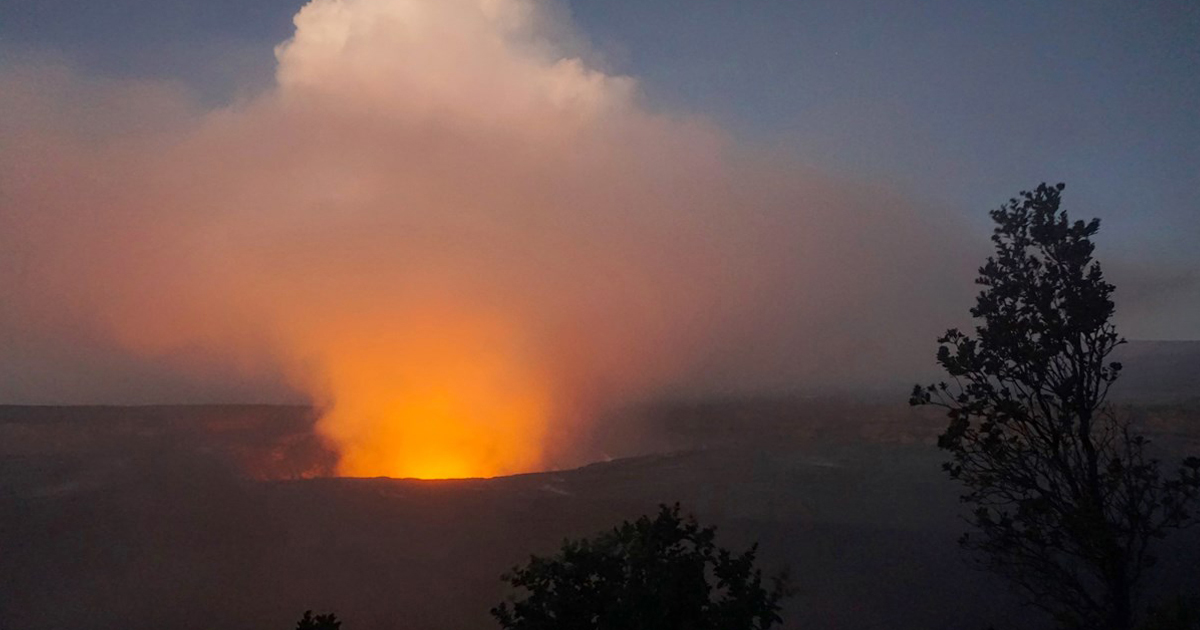 2.
Visit Hawaii Volcanoes National Park
This National Park located between Hilo and Kona on the southern flanks of the Kilauea and Mauna Loa volcano is, for locals and tourists, by far the most popular attraction on the Big Island. It also is one of the few places on this planet where you can safely watch an active volcano (Kilauea) up, close and personal.
According to us and many others, this park is the "must-see" destination on the Big Island. Even though Kilauea is now not erupting, there's plenty to do, from wilderness adventures to short walks and scenic drives. To learn more, click here.
Or you can embark on the Circle of Fire helicopter tour for a breathtaking adventure, seeking out the island's unique rain forest, newly formed landscapes, and black-sand beaches, and witnessing the results of Madame Pele's incredible volcanic activity—scenes of nature's raw power that you'll never forget! For more information about the tour, click here.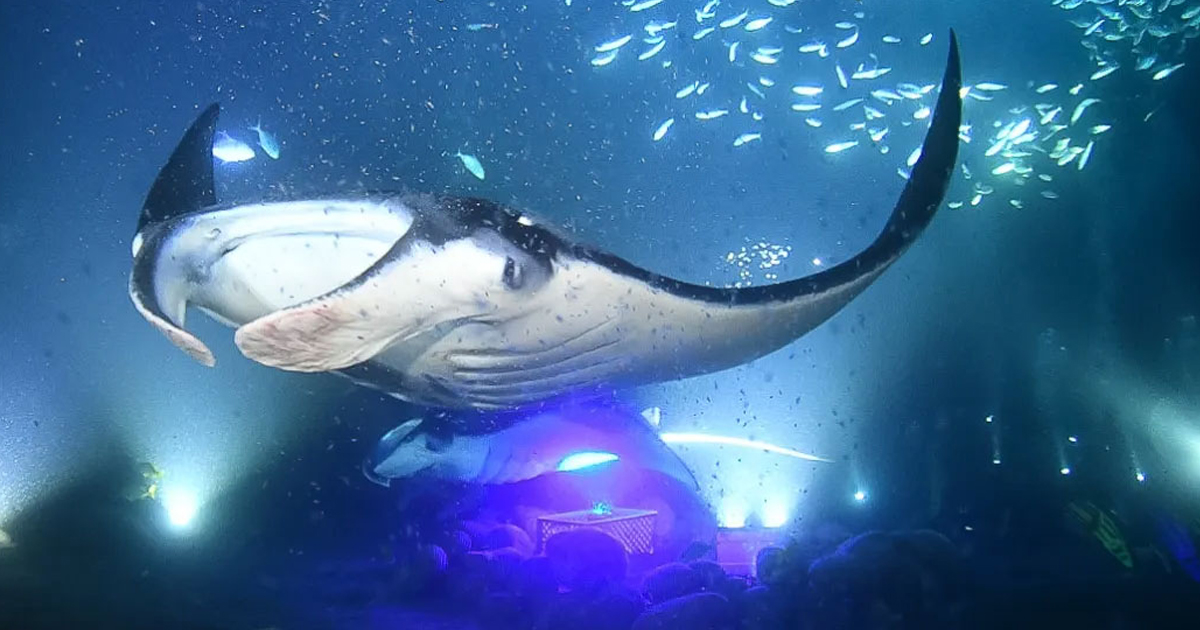 3.
Dive with Mantas
Manta rays' night dives on Big Island are considered one of the most memorable dives on the planet and are something you definitely shouldn't miss. Manta rays are completely harmless. These gentle marine giants have a 12-foot wingspan; they feed on plankton attracted by divers' lights, so scuba dives and snorkeling trips to see them take place after dark.
Two of the world's best viewing spots for manta rays happen to be right off the Kona Coast: "Manta Heaven," near the Kona International Airport, and "Manta Village," in Keauhou Bay. Various tour operators will get you there, such as Big Island Divers or Manta Ray Dives Hawaii. For more information, click here.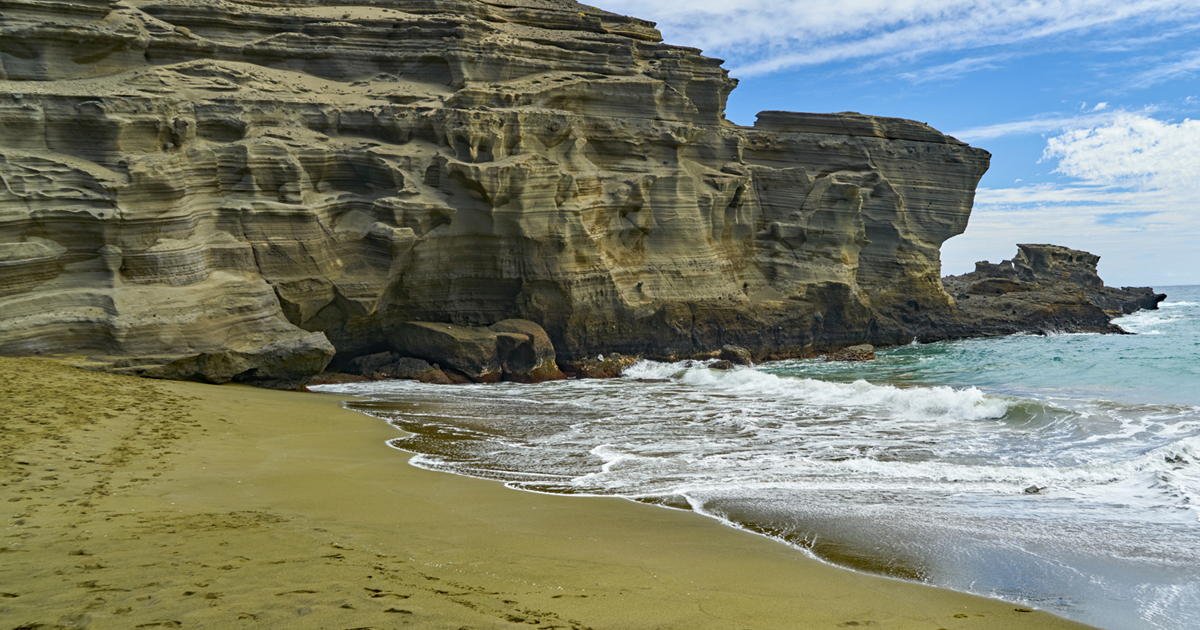 4.
Go to Green Sand Beach
Papakōlea Beach is a geologic oddity among few in the world. The Green Sand Beach is located at the Southern point of the island in a bay cut into a side of Puʻu Mahana, a cinder cone that erupted about 50,000 years ago. The sparkling green sand is created by a common mineral in Big Island lava called olivine, which stays deposited on this beach because it is heavier than the other components of the lava.
Before you venture on that journey, stop by Punalu'u Bake Shop in Naalehu, the most southern bakery in the United States. They offer a wide variety of fresh pastries, cookies, and bread full of Hawaiian flavor and calories, which you will need for this hike (it's a 5.2 miles round trip). And if you are not that much into hiking, take a "shuttle." No, it's not your regular shuttle that takes you from the hotel to the airport. Run by locals living there, it would rather be a beat-up SUV or a pickup truck with no doors resembling something out of the Mad Max movie scene. For about $10-15, the "shuttle" will take you there and back, but you will still see all the beauty of the rustic coastline and the surroundings. For more information about the beach and how to get there, click here.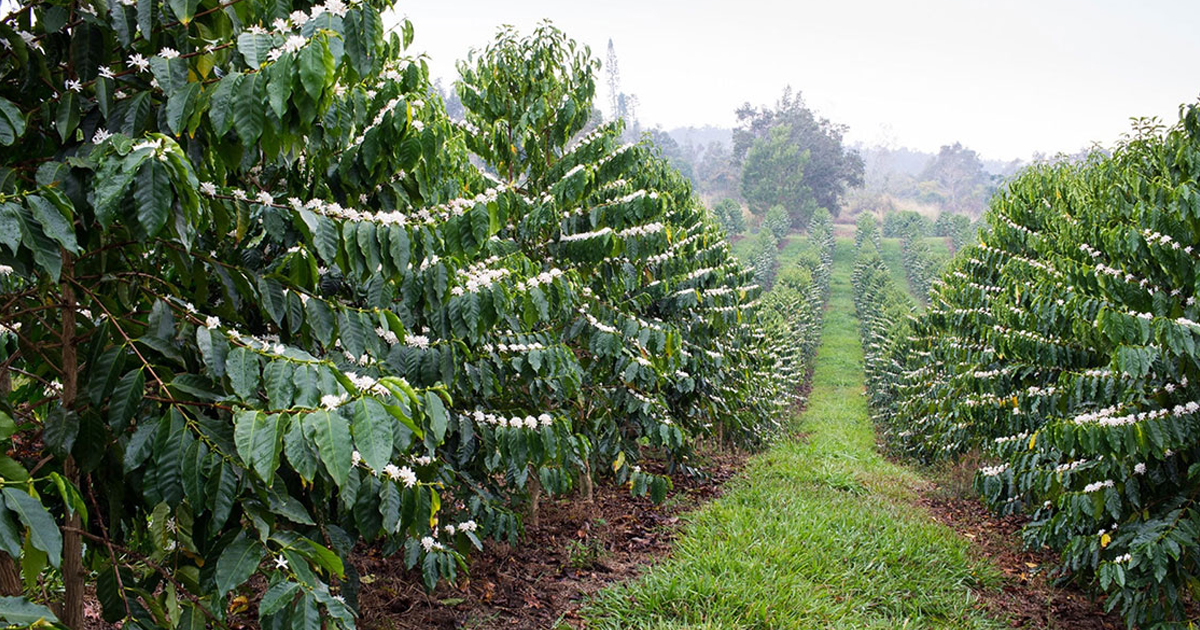 5.
Try Big Island Coffee
Kona Coffee is what first comes to mind when you think about Hawaiian coffee. It's no wonder – coffee has been cultivated in the Kona region for nearly 200 years, thanks to the perfect blend of rainfall, sunshine, and rich soil. Coffee cherries are harvested by hand in the fall through early winter at the more than 600 farms here, and you can tour many establishments year-round.
The lesser-known coffee variety grown on the Big Island is Hawaiian Cloud Forest Coffee. And if you are a coffee lover, you will be amazed by its taste and quality. This delicious coffee is hand-picked from coffee arabica trees grown high on the lush slopes of Hawaii's Mauna Kea volcano. The cold air coming down from the mountain flows right through the farm and produces very cool nights, resulting in an extended amount of time for the coffee cherries to ripen and enhance the roasted coffee's body and flavor. In addition, the soil is different from that on the leeward, drier Kona side of the Big Island. Mauna Kea is about 1 million years old and last erupted 4,500 years ago. As a result, its soil has developed a rich, fertile quality. Thus, much like a fine wine, Hawaiian Cloud Forest coffee has an exceptional taste due to its particular climate and soil. It is soft and smooth with a robust and balanced finish. You can find this coffee in some stores, fine restaurants, or order directly from the farm's website.
What activities did you enjoy on the Big Island? Please share in the comments below.
Save on your Hawaii vacation rental
Remember, you can always save 10% on your vacation rental when you book direct with us and mention "Aloha escape" in your reservation.
We hope to see you soon – a hui hou!
Images courtesy of LoveBigIsland.com, BigIslandHikes.com, Inoptia.
https://kohalacoastpropertiesinc.com/wp-content/uploads/2021/08/afb_081321_featured.jpg
456
1200
Alice Hughes
https://kohalacoastpropertiesinc.com/wp-content/uploads/2018/02/kohala-coast-retail-properties-big-island-trans2-sm.png
Alice Hughes
2021-08-13 13:12:28
2021-08-13 13:12:28
Top 5 Must-Do Activities on the Big Island of Hawaii